661 back on offer to the IBD with Upgrade distribution deal
661 has announced a distribution deal with Upgrade Bikes, meaning that after a period of absence the IBD can once more can pad up with this brand. Find out more in our interview with brand manager Andy Gowan…
A fun fact to begin that to this day we would have been oblivious to without the 14-year hard-earned knowledge of 661's Andy Gowan; the brand name is actually little more than the dial code of Valencia in California where the brand was founded.
Bike shops, stay tuned and don't turn the page, we haven't peaked yet. After an absence of availability in the independent bike shop channel, the brand has a new distributor in the highly complimentary portfolio found with Upgrade Bikes. After a period of online exclusivity with some of the big players the playing field is now level, stock is landing in August and we are reassured that sell through of old lines is ticking along ahead of an opening of new accounts with the protective gear specialist.
Music to your ears so far? Brand and Product director Gowan has more. "We're glad to be back with Upgrade as a partner, it's been five years without the IBD market, but this is a product that customers can benefit from touching and trying on in store. You can get to grips with it thanks to a new sustainable cardboard packaging that opens out giving the customer a good all-round view. This means stores have the option of stacking the boxes or displaying how they wish with slatwall hooks. We will be looking at new in store branding options too."
Gowan gives the impression of a brand that has a sharp focus, not only on mountain biking, the sole sector that it serves (bar eMTB), but also on delivering a top spec product for as strong a value price point as is possible. Admittedly the company does save costs on things like big name sponsorships, but that directly benefits the consumer's pocket, we're told.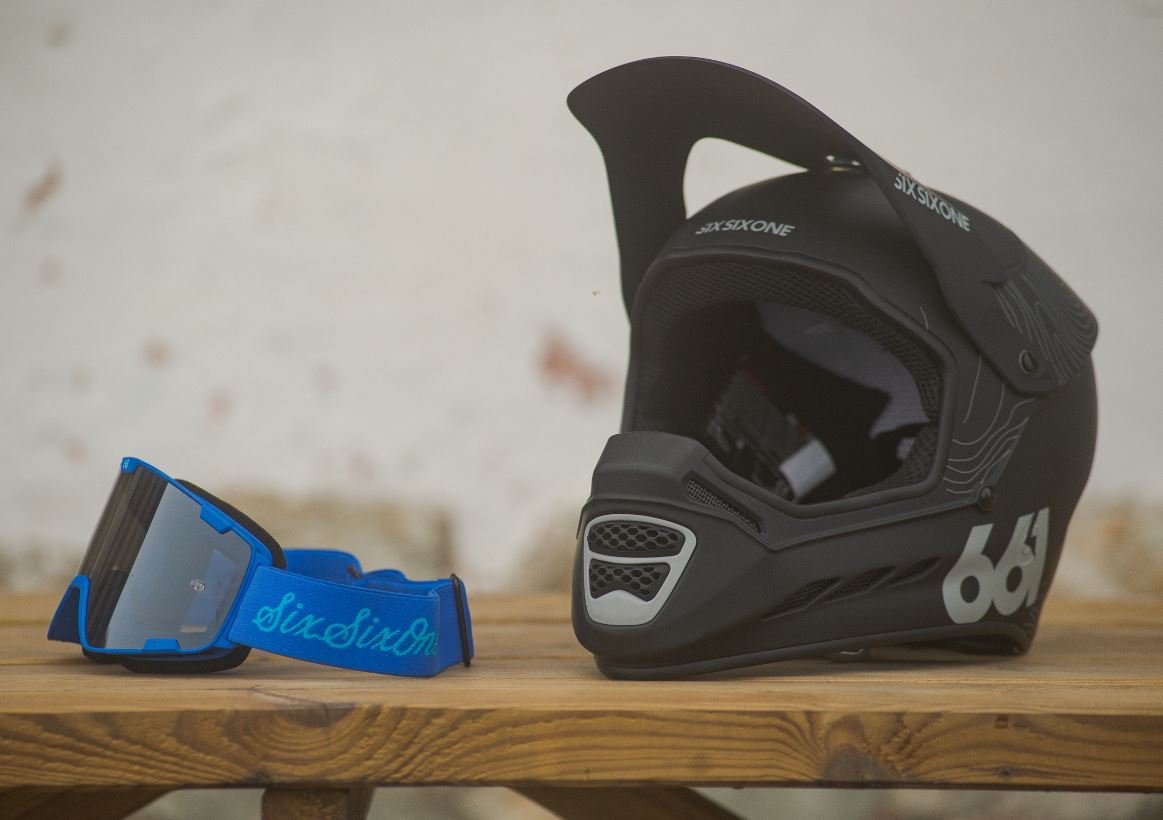 "There's so much more to do in this of road space specifically, so there will be no further divergence, this is our focus. In body protection terms, everything we produce is certified to CE1621 motorbike standards, so we feel naturally in command of the eMTB segment," says Gowan.
Of course 661 is part of a much larger and experienced empire, with Bravo Corp also the parent to Nutcase Helmets, another label found with Upgrade. While 661 has a deep engineering knowhow of protective gear all of its own, the parent company's action sports portfolio reinforces the knowledge going into the brand's products from both an engineering and design appeal standpoint. Design is close to home for many of us too; just on the edge of Dartmoor, prime testing country for such goods.
Since IBDs last got a look in there is plenty more going on too. Last year Goggles joined the brand catalogue with Gowan tipping the incoming Radia Goggle at £40 retail as having "a cylindrically modelled lens which others don't put into range until double that retail price."
Alongside we can now expect to find a big selling D30 padding line that comes in at a budget friendly price point, offering huge impact resistance without the hit to the wallet. The firm also now has kids helmet sizing down to 48cm in full-face, another standout in the catalogue.
"When 661 was created we only a few competitors. Now a more mature market means we must have a USP. With the expansion of the Bike park network has come a natural growth. Bikes are much more capable now, so rider's have a greater enthusiasm for challenging their riding limits. With that protective gear is a must and an opportunity for the bike shop," concludes Gowan.