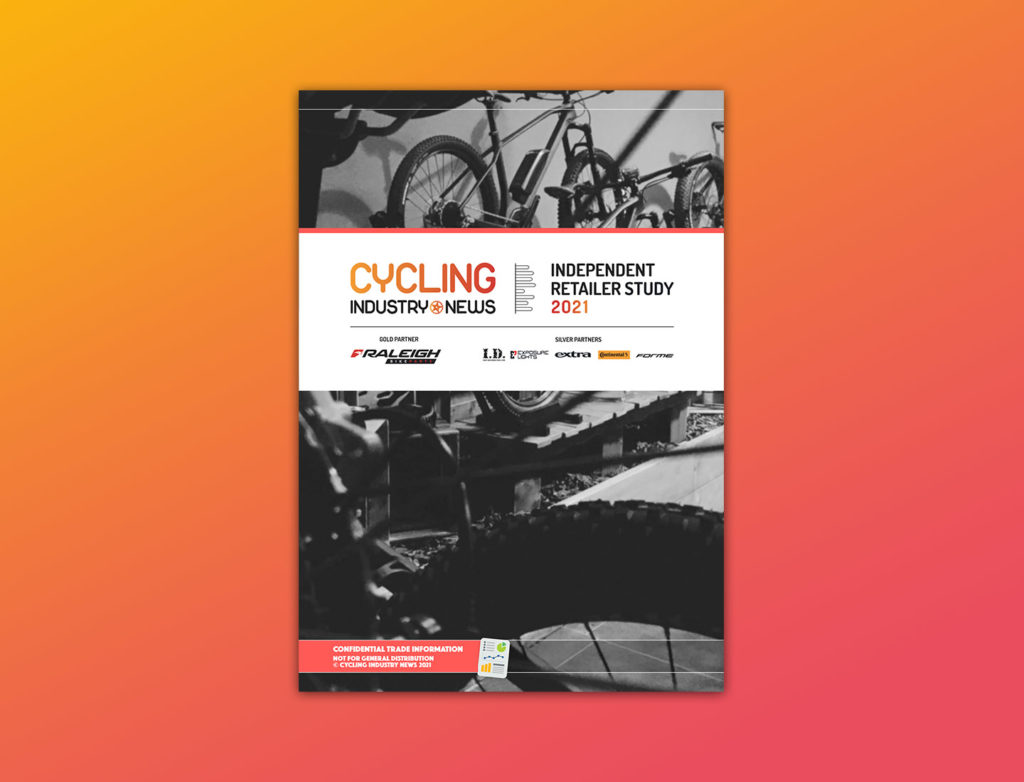 FORECASTING THE BICYCLE INDUSTRY'S FUTURE
CyclingIndustry.News' fourth annual Independent Retailer Study is now available to purchase in full.
If your business is keen to understand:
• What makes bike retailers more or less likely to carry a product
• Existing and forward looking sales trends across all product segments
• The average sales prices of a plethora of bikes and e-Bikes
• Which brands are the market's top sellers
• A breakdown of the importance of all service led and workshop trade
• What factors most weigh into a shop's decisions choosing a supplier
• How Covid-19 affected trading, closures and openings
• Where businesses will invest in 2021 and beyond
And plenty more… Then get in touch with the team to enquire about a licence for the report today.
YOU DON'T? DONT WORRY, GET IN TOUCH TO PURCHASE ONE.