Editor's Comment: Parliamentary electric bike meet asks entirely the wrong questions
Yesterday in the House of Parliament's committee rooms those from in and around the electric bike and cycle to work scheme network met to discuss a topic which should have (and needed to given the hour time limit) borne quick fruit. On the agenda was a discussion on where the electric bike fits into the UK's transport picture.
The answer will be obvious to the vast majority working in the bike business. Quite simply electric bikes are bikes for everyone, if you can afford them, that is. They're levellers for families outgunned by a particularly quick mum or dad; they're a gateway back into cycling for those with either health or weight problems. For the elderly they're a means to stay active and enjoy the great outdoors well beyond what has previously been possible. They're also now drawing in a younger demographic who are keen to ride further than has ever been possible under one's own steam. And no, they're not cheating.
However, the focus of this particular meet was transport, in particular how to get people to reconsider their personal transport habits. Disappointingly, for such a golden opportunity to present a decent case to MPs with influence, it's hard to recall much in the way of progress from a meet that was overshadowed by what appeared to be personality clashes between the facilitators of cycle to work schemes – all of whom appeared to be represented in the room.
Indeed, those who had made the journey hoping to make cases other than lifting the salary sacrifice ceiling, as many had, would have considered the session a wasted trip. The one saving grace came post meet on Birdcage Walk with MPs, perhaps unfamiliar with electric bikes, given the opportunity to experience a handful of demo bikes, including e-Cargo builds.
There were calls prior to the meet by The Cycle to Work Alliance – a collective built up of Evans Cycles, Halford, Cyclescheme and Cycle Solutions – for a seemingly simple enough legislation tweak to the salary sacrifice scheme to raise the ceiling north of £1,000 to a more respectable (for e-Bike purchases) £2,500.
As pointed out by the Green Commute Initiative – a business founded by salary sacrifice legislation expert Rob Howes – with Financial Conduct Authority approval, the ceiling actually already need not apply. The Green Commute Initiative is unsurprisingly doing a roaring trade on electric bikes north of £1,000 – some 80% of its business by January of last year.
Similarly, C2W newcomer Free2Cycle chipped in pointing out that it too could extend its scheme to £1,250 under it's pedal-power paid "free bike" scheme.
So, the legislation tweak becomes a less pressing point, for Howes and Free2Cycle CEO Eric G Craig, anyway. (It's worth bearing in mind that retailers can, with a little know how, create their own schemes and keep their margin, as retailers like London's Velorution has).
"At present, just 3% of the cycle to work scheme can be attributed to electric bike sales," outlined Steve Edgell, director of Cycle Solutions, as well as spokesperson for the C2WA. "Upping the cap wouldn't necessarily be a command to the Treasury for new money, more a quick and effective legislative tweak to realise the change we all seek. As it stands, e-Bikes are as good as inaccessible on the scheme, we're calling on the Government to change that picture."
Everyone, it seems, is in agreement that a lifted ceiling to cater for often higher e-Bike prices would be a welcome legislative move, regardless of who your partner is.
Well, almost everyone.
There is a strong and perhaps justified feeling among independent bike dealers that the current state of affairs with the cycle to work scheme does little to benefit them. Certainly the scheme has been diluted down from its heyday and more recently has pained many bike shops who believe that traditionally supportive providers are revising their approach to suit big business. For them, this legislative proposal is met with indifference, if not outright annoyance.
Furthermore, it's one thing selling more bikes, but quite another to have people actually use them. The primary demographic targeted by this discussion would be road going. With the UK still lacking a design standard for safe cycling infrastructure and local authorities operating blindly at best as a result when building for cycling, it's highly likely that those who do buy an electric bike will not be assured a comfortable cycling experience on most roads. The greatest perceived barrier to cycling on the roads remains the notion that it is dangerous to do so. Unless we build for it, they will not come more than once.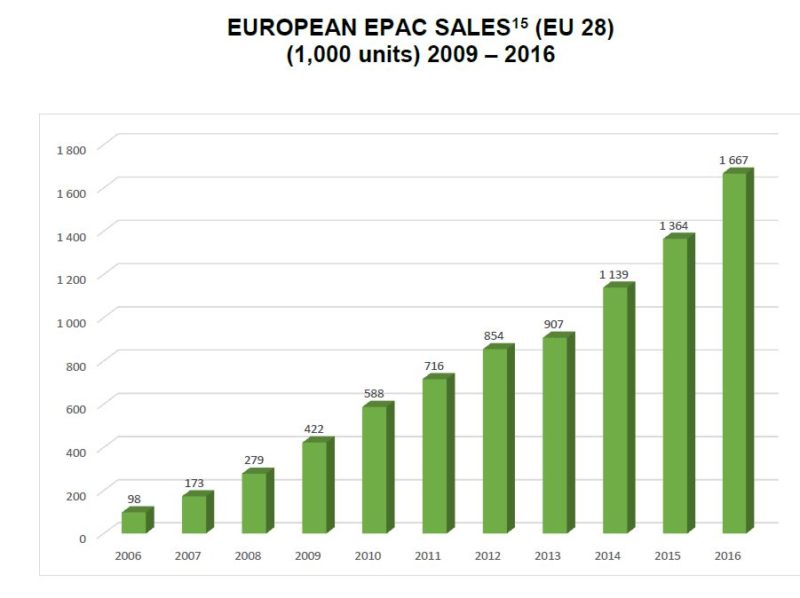 So, did the meet ask the right questions from the beginning? 
Riese & Müller's Dan Jones was the first to draw the discussion on to a more logical trail of thought, as echoed by the Bicycle Association's Phillip Darnton and latterly Cycling UK too.
Both quite wisely spotted that, outside of our quite inward looking UK bubble other countries around the globe have smarter approaches.
"Electric mopeds and cars get Government grants for their purchase, why not e-Bikes?" asked Jones. "Grants never seem to make it down to cycling. When so many of our societal problems are assisted by more cycling, why is that?"
Darnton preceded Jones' point, reminding the room "the purpose of this meet is to put pressure on the Government to make a sensible choice on transport. This is a small cost to the Treasury for a significant benefit in transport, societal and health terms.
"Look at France, Germany and Switzerland," added Darnton, alluding to recent new of an up to €600 e-Bike subsidy out of Paris. "Others are looking at the big picture to help people make everyday journeys by bike and are succeeding in bringing about cultural change."
Brompton CEO Will Butler Adams, one of the meets main speakers, illustrated at the very beginning the scope for growth, if the UK makes the right move to back an e-Bike revolution.
"In five years the German market has gone from €25 million to €1.2 billion and with an average sales price of €2,500. It's amazing, given the scale of the NHS crisis, that the solution is right before our eyes. Cycle lanes are so cost effective, as is cycling for transport. Just 30 miles cycled per week almost halves your risk of heart problems. People who use e-Bikes can end up doing more cardio than even pedal cyclists as they cycle for longer. e-Bikes could be the catalyst for the UK to get from its currently paltry levels of modal share to something much greater. The Government must takes seriously its backing of the segment."
Hear, hear.