Spotlight on: Silverfish's Fox Service Centre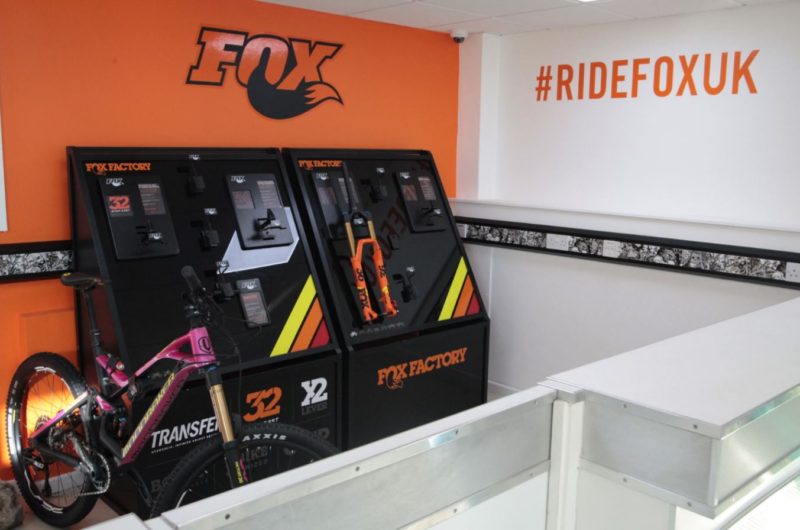 When news broke of Fox and Mojo Suspension parting company broke in October many in the business were quick to voice concern that things would never be the same again. Thankfully, the rumour mill was wide of the mark and in fact very little has changed, bar founder Chris Porter's moving on to pursue his new venture – Mojo Rising.
In fact, things may well have improved for trade accounts. With Silverfish coming on board as the firm's distribution partner – in the process recruiting the service team (including the dogs) and taking on the business in much the same form it was – trade accounts call the very same number and team as before, with the added bonus of being able to place an order with the distributor while on the same call.
"I think that's the message we'd like to get across, nothing's changed, it's the very same friendly voices on the phone and the very same team – some of which have been doing this for 15 years plus – handling each and every service job," explains Silverfish's retail marketing manager Antonio Fiore.
That team is now headed up by Tim Williams, who starts by saying that the team are still working to a two to three day turnaround, as before.
"Anything more than five and I'm not happy," says Williams as he gives a guided tour of the warehouse.
"Fox is such a popular brand in both OEM and aftermarket spec choice that it quite simply has to be backed up by this high level of service. We like to think the brand has unparalleled support in the suspension biz. You wouldn't buy a modern BMW without specialist garages to service the product and Fox is much the same. It's a tech product, backed up by experts who have a deep history in backing the brand."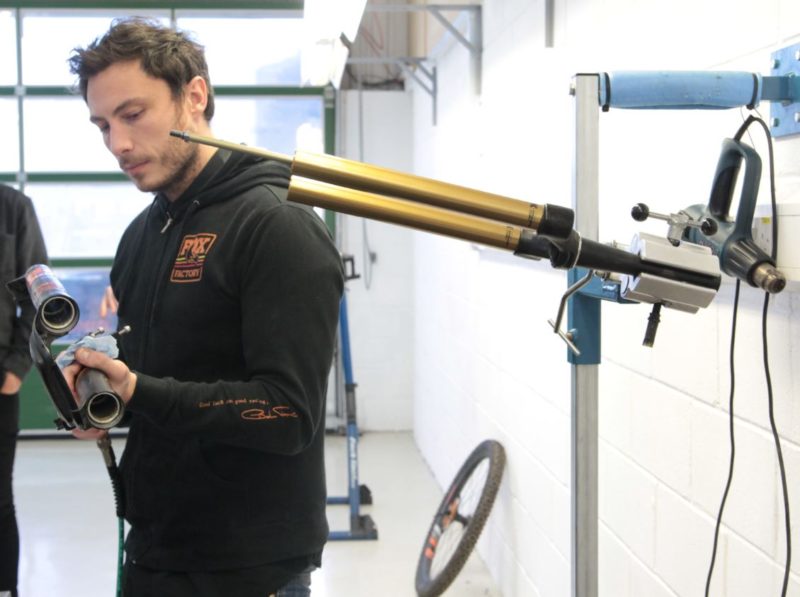 Fox's position as both a bike and motorsports giant has made the brand a seriously attractive proposition for the bike industry, believes Williams.
"The quality control and engineering know how gained from the automotive arm has trickled through to the bike business and that's given Fox a proposition that has become very attractive to bike makers. The 32, 34 and 36 are ubiquitous on bikes, which shows the trust manufacturers place in the brand."
As bike retailers will know all too well, any product with moving parts needs to be well built to withstand UK conditions. With the service centre's office overlooking the trails at Cwmcarn, there really is no better place to host the team, hence the lack of change in the day-to-day operations of the business.
"If you think about it, stanchions go up and down literally thousands of times during a ride. The typical muck, dust and grit of the UK trail can make a real mess of bike components, so quite simply they must be well sealed and built to endure. In terms of finding problems with bike goods, the UK is a market leader on the global stage," says Williams. "With the views from our office our staff are excited as the next consumer when a new product lands, so it'll go straight on our bikes. We like to know how something handles in some of the toughest conditions right away so we know what to expect when a unit is returned after good usage. With Fox it's surprising what they'll take, but obviously we advise regular servicing."
So, are consumers realistic about their service schedules, we wonder.
"If you notice a difference in performance after your service then you've definitely left it too long," says Williams with a telling smile. "Of course if you invest in a high performance product then it's sensible to conclude you'll want to operate it at its highest level. Those riders that understand that keep a half decent schedule, but of course there's some education required at dealer level to get that message across to the masses. Many do tend to ride a product until it breaks and then wonder why. The Key is to teach customers to spot changes in ride feel, as well as to carefully clean away dust and grime after each ride."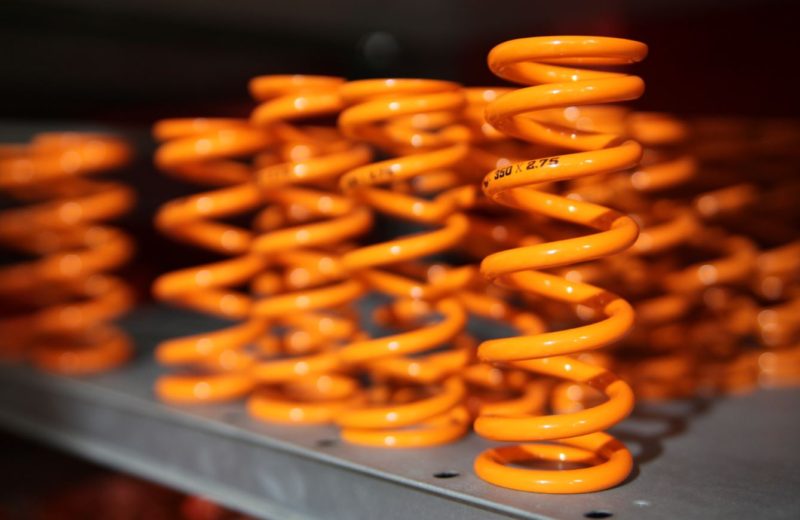 The three main expenses within a fork, says Williams, are the damper, the upper and lower assemblies. Very rarely is a full replacement needed, we're told. In fact, what's quickly evident from a tour of the Newport facility's checking in area is that the brand's products do indeed tend to endure.
"It's quite common that we get ancient product in for service and of course we never throw away a working part, so our catalogue of spares is extensive. You should now be able to see that on the website, though there's a lot to upload! There's a strong chance we have spares for almost any job involving Fox right here on the shelf, so even if it's not immediately obvious dealers only need call to track down a part and find out if the team can handle the job," adds Williams.
For dealers with a job to be completed Silverfish ask that shops bear in mind the delicacy of the product, in particular the stanchions. So how should a fork or shock be packed?
"Preferably with biscuits, we like those! It's worth bearing in mind how couriers treat packages at times, so preferably we like clean product packaged in either bubble wrap or a reinforced box such as the type these forks come in. We do unfortunately see courier damage too often. Each product is inspected when we receive to log the condition," we're told.
For the newbie mechanic, Williams offers some parting wisdom on fork setup to ensure your customers get the most out of their suspension.
"Always set the air pressure and the sag first, then move on to things like the rebound and compression rates. If you're unsure, Fox now have stickers on the back of fork legs to help you get the right rider weight to pressure ratios. If the customer still thinks the fork needs fine tuning, talk to them about volume spacers, which are quite easy to fit. Custom tuning only really applies to the very highest level of the sport, but it's always an option if the customer insists."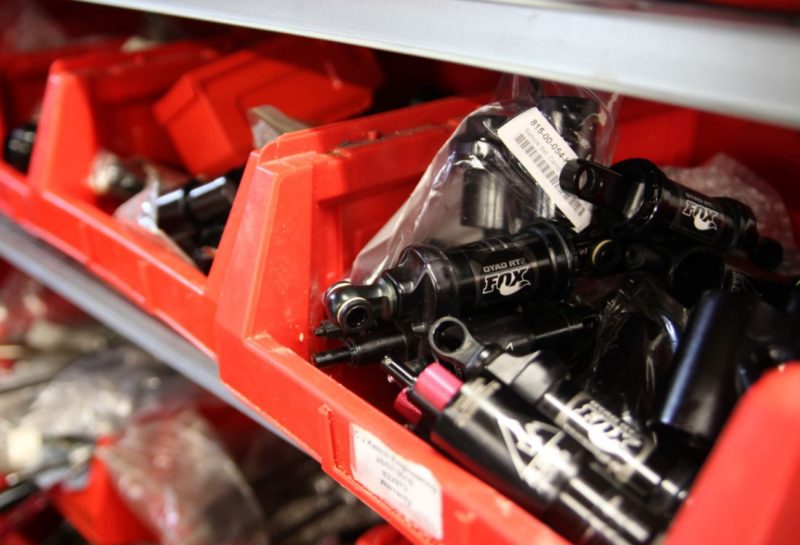 Contact Silverfish's Fox service centre
Service address: FOX Service Centre, 2 RBF Business Centre, Pontymister Industrial Estate, Risca, Newport, NP11 6NP
Telephone: 01752 843882
Email: sales@silverfish-uk.com
Dealers can also book servicing and order spares via the Silverfish B2B.