TRP's 12-speed group now ready for UK pre-order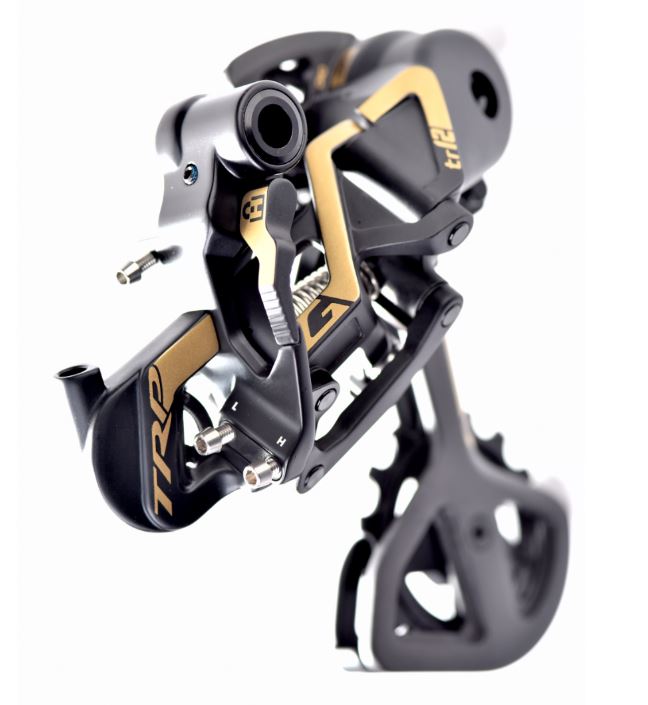 TRP's debut 12-speed groupset will land on the UK marketplace earlier than expected, UK distributor Upgrade Bikes has told CI.N, with pre-orders now live for an August delivery.
Rory Hitchens, Upgrade's marketing guru told CI.N yesterday: "We've settled on UK pricing for the TR12, with the shifter and mech coming in at £330. A shifter only has a suggested retail of £120 and the rear mech only comes in at £240."
The move into drivetrain began over three years ago when the firm teased a new 7-speed downhill shifter and rear mech, which caught the eye of many thanks to its clever Hall Lock technology. Since that time, a visit to the Taiwanese components giant had the 12-speed system camouflaged as recently as September with the firm's 30 strong engineering team still said to be making some final adjustments ahead of release to the market.
TRP has over 130 CNC machines and two relatively new '11 Axis' CNC machines, which are a rarity (just two in Taiwan are found with the manufacturer). The latter offers the ability to create from a forged blank a finished product within a single machine.
TRP are one of a handful of challenger brands chipping away in the groupset market. In relatively recent years Shimano and SRAM have seen their market share challenged by smaller manufacturers like BOX Components and Microshift, among others, though the former two remain by far the most popular OEM and aftermarket choice.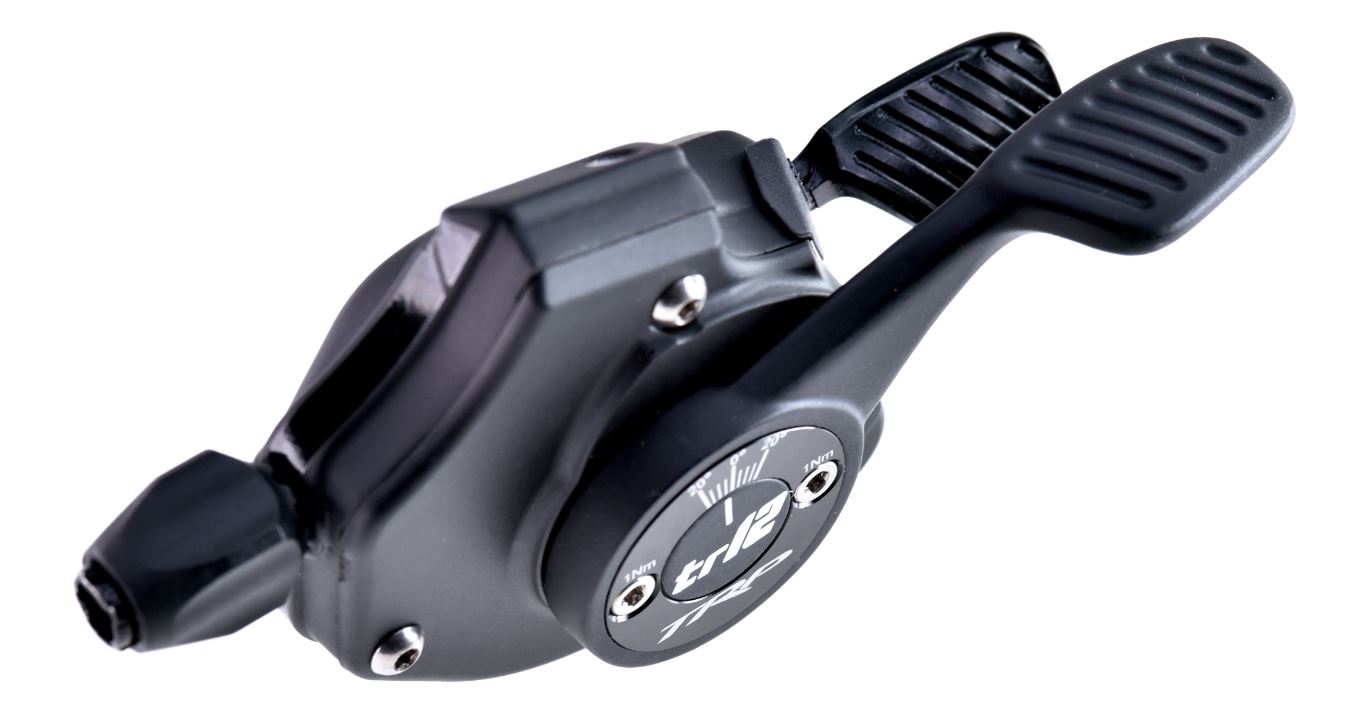 Primarily an OEM producer, TRP has supplied north of 5.5 million hydraulic disc brakes to manufacturers over the years. When introducing the original seven-speed system at Eurobike, managing director Lance Larrabee alluded to a "complete package" for manufacturers being an ambition for the firm.
"There is an opening for us that may not be as obvious for others. Tektro has already supplied 5.5 million hydraulic discs to the market, so as a 99% OEM business adding a TRP drivetrain is useful for brands seeking a complete package. There are a lot of areas that we can expand deeper into, for example we have TT and CX riders that offer regular feedback on our goods. The seven-speed downhill product will no doubt lead into other developments," he said back in September of 2019.