Wiggle appoints Huw Crwys-Williams to CEO role
Wiggle has announced the appointment of Huw Crwys-Williams to the role of CEO.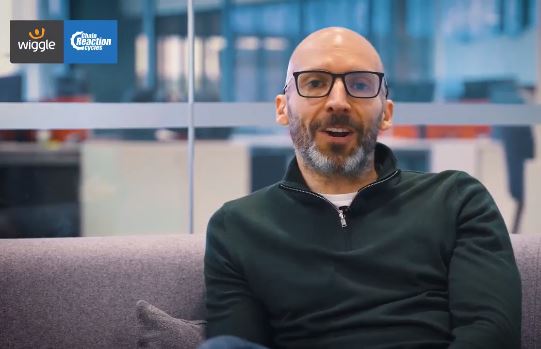 A commercial director and marketing staffer with the business for the past three years, Crwys-Williams takes over from Ross Clemow. Clemow was appointed CEO in 2019, but concluded his stint in March, departing to lead HomeServe.
In a short video posted this morning, the new Wiggle CEO detailed his career in retail, introducing himself with an assessment of the pandemic to date and his future in the role.
He said: "2020, as we know, has been the most difficult year for the world because of the pandemic. But the one thing the pandemic has put a focus on is health and fitness. Over 2020 we've seen that area of the market explode and also benefiting online retail too; so two elements of our business are really benefiting from a very miserable year. Both the cycling and run markets have done particularly well, so every division of our business had a very strong time of it.
"The retail division, Wiggle and Chain Reaction; the brands, DhB Vitus, Nukeproof and Prime have all done exceptionally well and were doing so even before the pandemic. And then our Hotlines distribution business in Edinburgh has also had a phenomenal year."
Forward looking, the new Wiggle CEO says that the e-tail giants will be likewise impacted by shortages that are well documented in the trade.
"2021 will be a hugely impacted by the pandemic going forwards, but we'll see things ease throughout the year as suppliers get back to normality.
"Those two big mega trends with health and fitness and online shopping will still be incredibly strong for the rest of the year. So many people have taken up healthy pursuits in the past year and we expect those customers to continue through 2021 and beyond and that provides a fantastic foundation for our business."