Wolftooth Components launches bike label Otso
Wolftooth Components has given dealers the first showing o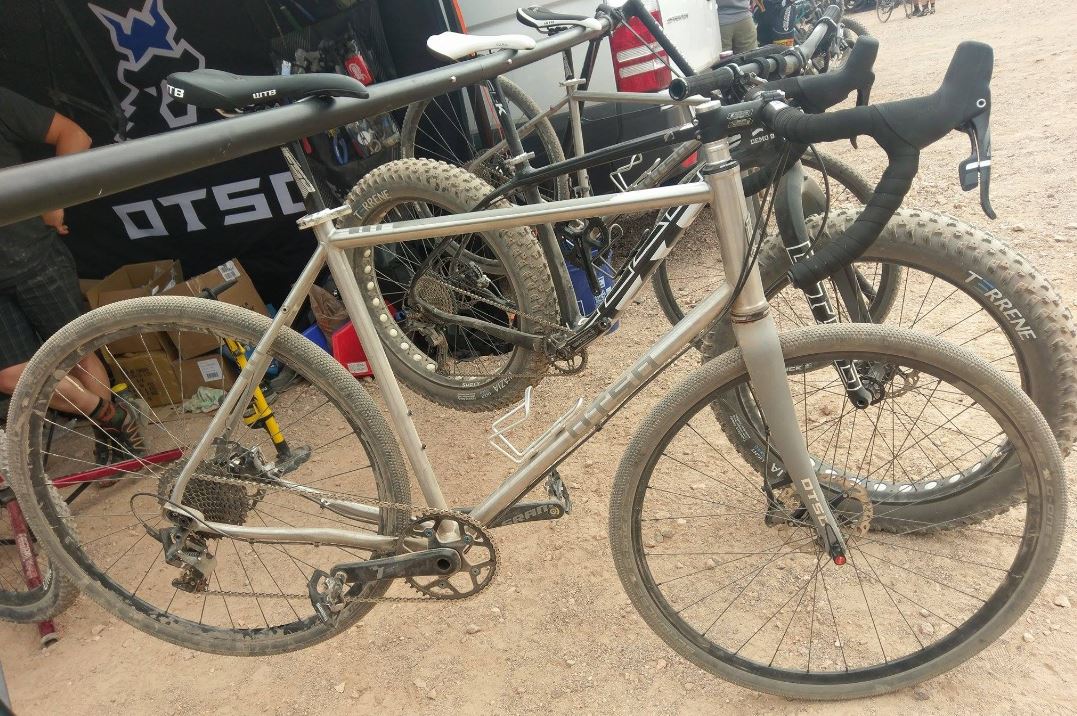 f its new bike label Otso at Interbike's Outdoor Demo, debuting both a steel gravel bike and carbon hardtail capable of housing fat bike tyres.
Co-Owner Brendan Moore said at the demo: "Down the line we foresee this becoming around a six bike portfolio with an all road and all mountain focus. We're open to dealers around the globe taking on framesets and for those buying direct we've a choice of 60 upgrade pieces on the current two models."
Set to build a US dealer network, the brand has pledged to protect its pricing for its bikes, the first of which – the Voytek – ships this November, with the Warakin gravel bike following in January.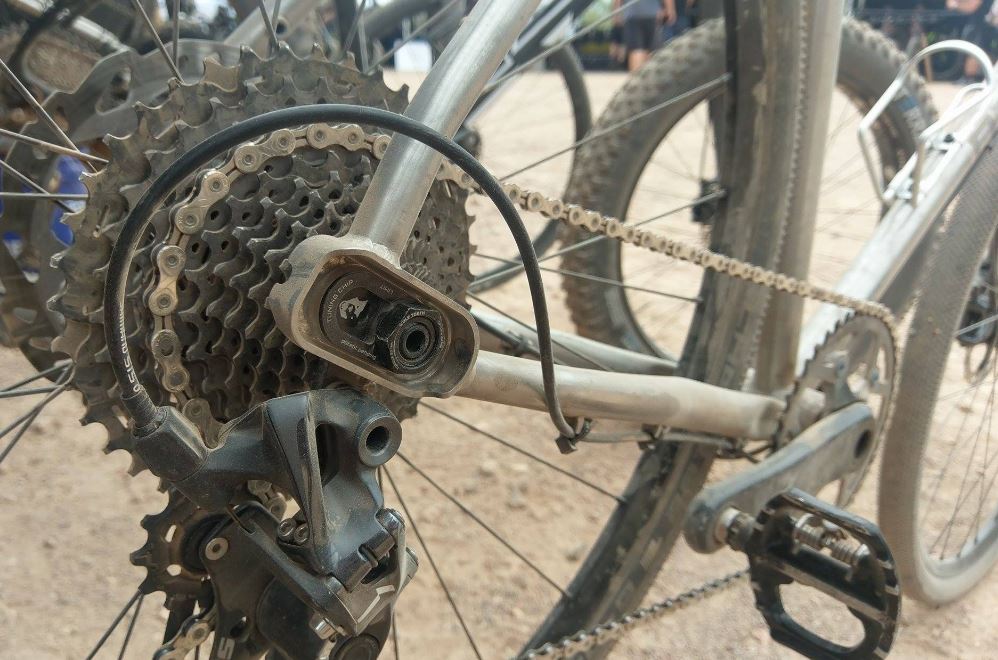 "At 430mm we've the shortest chainstay that i'm aware of on any production fat bike," says Moore. "It'l take up to a 4.6-inch tyre, much thanks to us opting for an 83mm BB over the more traditional fat bike standard. In both of the builds on show here today we've a tuning chip in the rear dropout that allows the rider to select three positions to adjust geometry and chainstay length, making it quite versatile through the seasons, as well as equipping the gravel bike for a wide range of uses."
With space for up to a 43mm tyre, the Warakin is indeed clad with a large number of mounts for bottle cages and racking.
You can now view the line and read more at otsocycles.com