CyclingIndustry.News
Since going online in February of 2016 CyclingIndustry.News has rapidly gained ground in the world of cycling industry B2B publishing, offering trade professionals a daily digest of breaking news, features and trusted analysis.
Written by a team with over two decades' experience in bike-specific B2B publishing, as well as a roster of industry experts adding regular contribution, CyclingIndustry.News can be relied upon for timely and accurate industry data, market trend analysis and the discovery of opportunities to help drive your sales.
You can sign up for our bi-weekly newsletter at the base (or right hand side) of this page and to the magazine here.
Recruitment
Our bustling jobs board has been overhauled to ensure maximum efficiency and exposure. With competitive prices and a guarantee that your vacancy will hit verified industry inboxes, you can be sure of a steady flow of CVs from professionals when placing your vacancy with us.
Check out our interactive jobs feed here.
Trade Journal
Dipping into print toward the tail end of 2016 with its debut Trade Journal, CyclingIndustry.News now has six print magazines a year circulated as a hard copy to the UK bicycle industry, but read digitally as far afield as Australia and the U.S.
With the editorial focus concentrated on education, analysis and market data the industry feedback on issue one was almost unanimously "I read it cover to cover". We warmly welcome industry input and with each issue will carry a smattering of trade opinions; so if you'd like to be involved, let us know.
In the UK bicycle business and want to lay your hands on a copy? Sign up here, or simply flick page to page online here.
Email
At the last count, our built-from-the-ground-up and entirely clean database listed over 21,500 trade email addresses, giving CyclingIndustry.News a tremendous reach with the inboxes that matter across the globe. Need to reach retailers, buyers, CEOs and thought leaders around the globe? Drop Alfie@cyclingindustry.news a line to chat on how we can effectively help you reach our audience.
Social
With a further reach running into the tens of thousands across our social media platforms CyclingIndustry.News is perhaps the trade's most active B2B in the bicycle industry. You can follow us on:
Twitter: @cyclingindustry, @marksuttonbike and @jonharker
Facebook: www.facebook.com/cyclingindustrynews/
Instagram: CyclingIndustryNews
LinkedIn: https://www.linkedin.com/company/cycling-industry-news
Trade Forum
Also found on Facebook is CI.N's own 2,000+ member strong trade forum, which you can join here.
Stag Publications Ltd.
Stag Publications Ltd is an established publishing company with a dynamic portfolio incorporating B2B magazines, contract publishing, creative services and industry-leading events.
Our portfolio includes: Fleet World Group – for the UK & International company car & van industry; Torque – for the global fasteners, tools & distribution market; and CyclingIndustry.News – for the worldwide B2B cycling community.


Mark Sutton, Editor

With a shed crammed full of bikes of his own, Mark has been writing news, comment and features for the cycling industry since 2007.
Having cycled in countless countries all over the world on bikes ranging tandems in Amsterdam and BMX in Berlin, Mark has a strong background in everything two wheel. From what it takes to develop cycling's modal share, to what goes on inside a freecoaster hub, CyclingIndustry.News' editor has written about it all.

Jon Harker, Contributor

Jon has been writing in and about the cycling industry since 2008, covering distribution deals, product launches, shows and interviewing industry big cheeses ever since. A regular cycle commuter, he's spent more time lugging his folding bike up and down the train platforms of Hertfordshire than he cares to remember.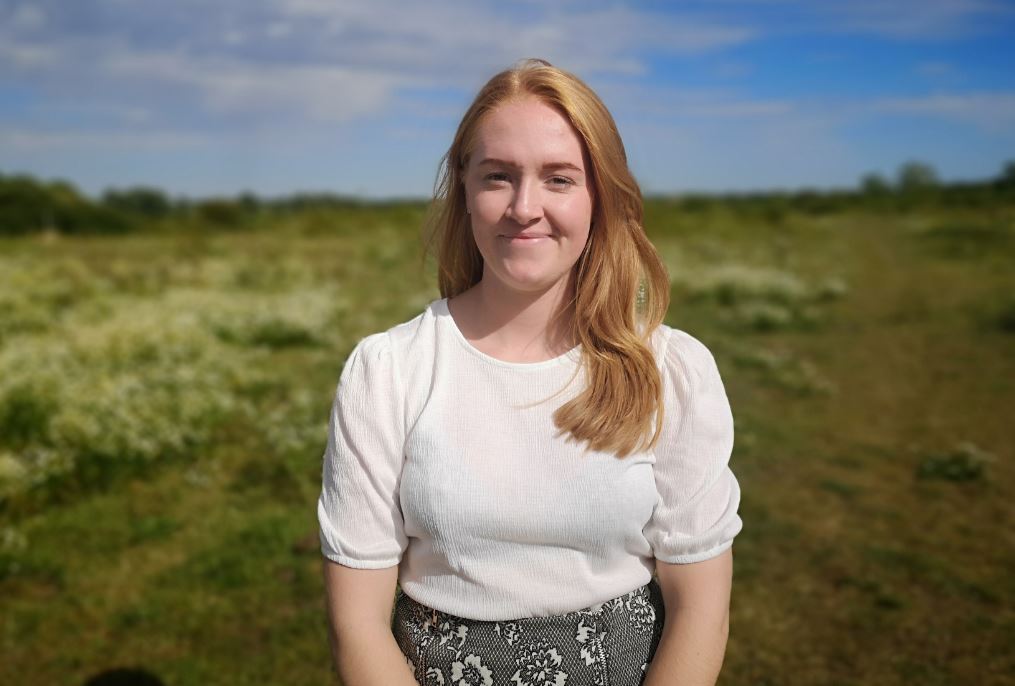 Liberty Sheldon, Staff Writer

Liberty joined CI.N in August 2020, bring fresh skills to the editorial team having earned a Media, Communications and Journalism degree at Winchester University. Having also worked with ITV Channel Islands early on in her career, Sheldon has a wide-ranging media skillset that will help CI.N deliver on ambitions to grow the title's diverse content flow.

Alfie Brown, Accounts Director
Alfie joined the team in August, bringing with him sales experience from numerous roles across Europe.
He looks forward to hearing from anybody in the cycling business, so if you've a new product to launch, distributor signed up or any other news, please get in touch.
Contact him by phone on: 01727 739 160, or on Alfie@cyclingindustry.news.