Cycle Republic branch roll out hits Edinburgh and Southampton
The continued expansion of the Halfords-backed Cycle Republic bike store chain has placed two new stores at either end of the UK, taking the tally to 15 nationwide.
This week new branches have opened in both Southampton and Edinburgh, Scotland.
Southampton's branch opened on Brunswick Place in the centre of the port city.
Commenting on the opening, Cycle Republic Managing Director Peter Kimberley said: "Southampton is a fantastic city which is rapidly growing and committing significant investment within its cycling infrastructure. We are extremely pleased to have such a great location in centre of Southampton, allowing us to offer something different to the local cycling community."
Kimberly has previously outlined that he would like to see as many as 100 Cycle Republic branches across the UK, but that the chain would prioritise openings where cycling's modal share increases prove promising.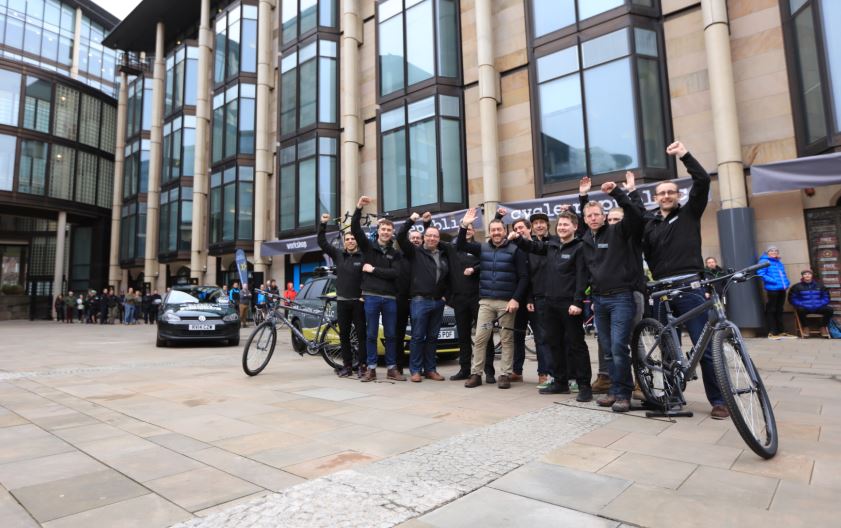 Meanwhile in Edinburgh, Chris Boardman cut the ribbon to a new branch on Morrison Street, Lothian among the city's commercial and business district is only 5 mins from Haymarket railway station.
Again a bike-friendly city, many Edinburgh residents using a bike as their preferred mode of transport, with 8.7% regularly cycling to work. This year the council plans to invest nearly 10% of their transport budget for a more cycling-friendly infrastructure.
All Cycle Republic branches are offering free courtesy bikes for customers during more extensive repair jobs. The chain now also offers a reward card scheme that offers rider benefits, including free puncture repairs and a half price annual service, plus access to offers and VIP in-store events.