Bridgestone develops "air free" concept tyre
Bridgestone's cycling division has released details of a new air free tyre concept that, all going well, should land on the market from 2019.
Reminiscent of Loopwheel's suspension wheel concept, Bridgestone's Air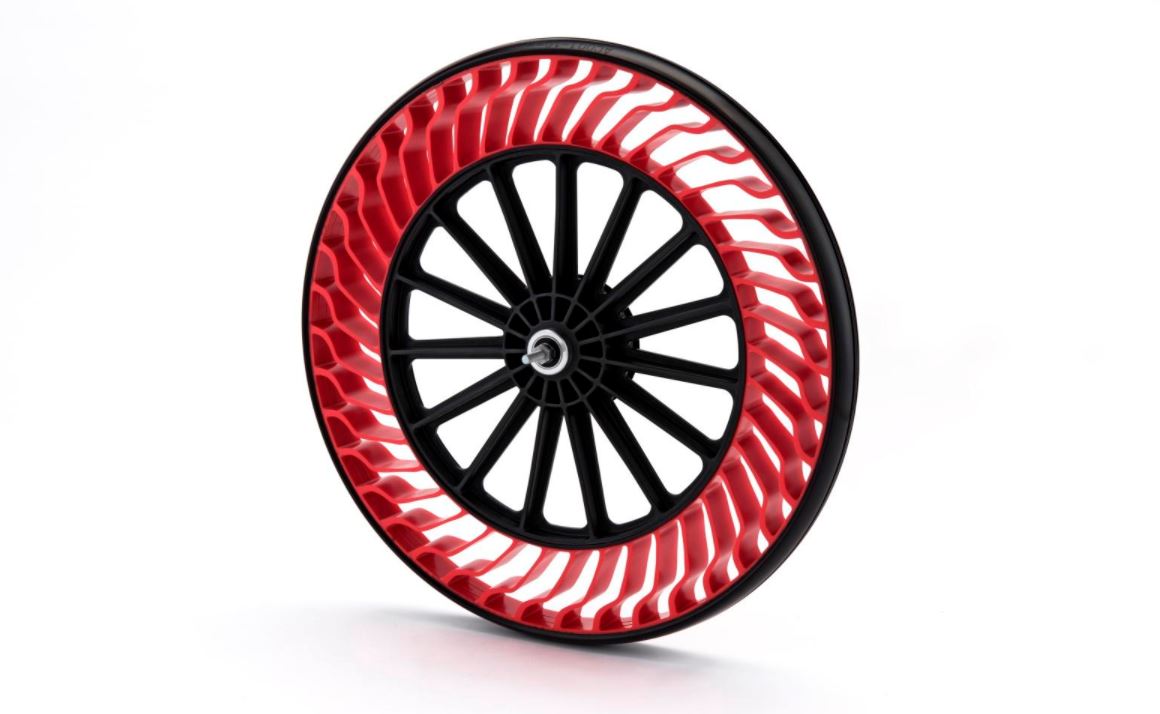 Free Concept utilises a succession of spokes stretching along the inner walls of the tyre.
"The resins that are used in the spokes and rubbers help realize more efficient use of resources," says the firm.
Though there's no word yet on ride feel or performance, Bridgestone is now targeting the design at bicycle use, though has history with the project on automotive transport dating back to 2013.
In a previously issued note on the Airless Concept, the firm explained: "About 90% of energy loss from tire rolling resistance comes from repeated changes in the shape of tires as they roll. In the second generation of airless tires, Bridgestone has succeeded in making a significant reduction in energy loss by using proprietary materials technologies and simplifying the structure of the tires. As a result, these "Air Free Concept tire" have achieved the same level of low rolling resistance as our pneumatic fuel-efficient tires, making possible a contribution to reductions in CO2 emissions."