Brose launches new complete drive system for e-bikes
Brose has launched an all new complete drive system for e-bikes at this year's Eurobike Media Days, offering a single-source solution for drive, battery and display.
This is the first time Brose is offering a completely integrated drive system incorporating drive, control unit and battery, and has adding aluminium and magnesium platforms to its product family.
Dri -Ing. Thomas Leicht, explained: "The Brose Drive System provides the optimum combination of drive, control unit and battery. By coordinating these components, the overall Brose riding experience is optimised. At the same time, the customer can now also benefit from a range of services from a single source."
Brose's flexible e-bike kit still remains in place, with manufacturers able to select from various Brose components or opt for the complete drive system.
Three new displays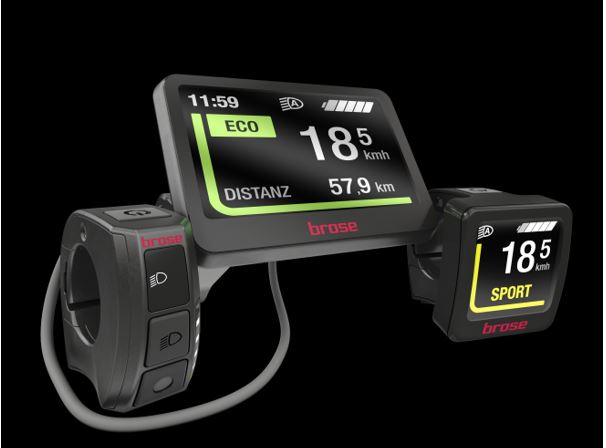 Brose has developed three new intuitive and ergonomic displays as part of the new Drive System, which can also be retrofitted to previous versions of Brose's product family. The new displays are suitable for most e-bikes with Brose drives, and depending on the model show battery level, support level, speed, range, odometer, trip information, light and time, as well as walk assist.
The range of values on the Brose Display Allround and Display Central models can be individually customised and are both backlight to ensure readability in darkness and direct sunlight.
The Allround is mounted to either side of the handlebar, has six intuitively operated buttons and a 1.5 inch convex colour screen, weighing in a just 50g. The more minimalist Remote model is a slimline LED unit mounted to the handlebar which displays all essential functions and displays in a compact, ergonomic design.
The Central also serves as an external control unit for the Central display model, a screen-only variant mounted centrally on the handlebars with a 3.5 inch screen.
Brose battery 630
Brose's new Battery 630 is the power pack of the new Drive System, boasting a nominal 17 amp hours at 36 volts and an energy storage capability of 630 watt hours. The battery has slim measurements (477 x 84 x 84 with bracket, 387 × 84 × 72 without bracket) and weighs in at 3.8kg, cased in black anodised aluminium to prevent scratches.
A patented locking system ensures that battery will remain securely mounted but can also be easily clipped into and out of the frame.
Aluminium & magnesium additions
The Brose Drive product family comes in two platforms; the aluminium drives which can be installed in any position around the bottom bracket; and the magnesium versions which are 500g lighter and 15% smaller.
The new magnesium models include the Brose Drive C Mag, designed for the city, and Brose Drive T Mag, which is designed for touring and features a significantly increased range.
Brose Service Tool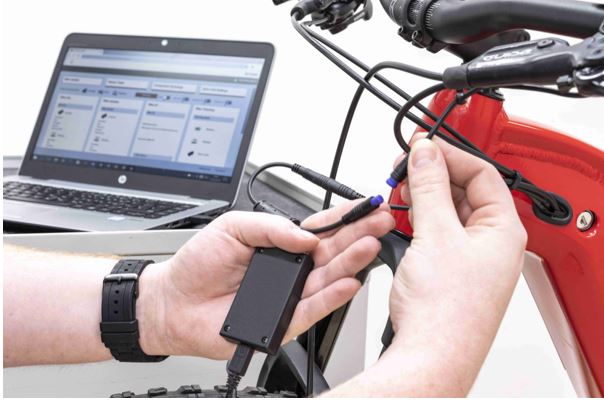 Brose has also expanded its service capabilities through a new digital tool to simplify diagnostics, maintenance and updates and offer a way to adjust the drives to individual riders' needs.
Bike manufacturers can now create and save important data configurations for each model of bike, as well as develop specific production parameters. Meanwhile, retailers can use the Service Tool for diagnostics and maintenance, as well as adjusting the drive to suit customer's needs.