Europe-wide long-distance cycle mapping update published next week
The 2017 EuroVelo Overview Map update is to be launched at ITB in Berlin next week, building on what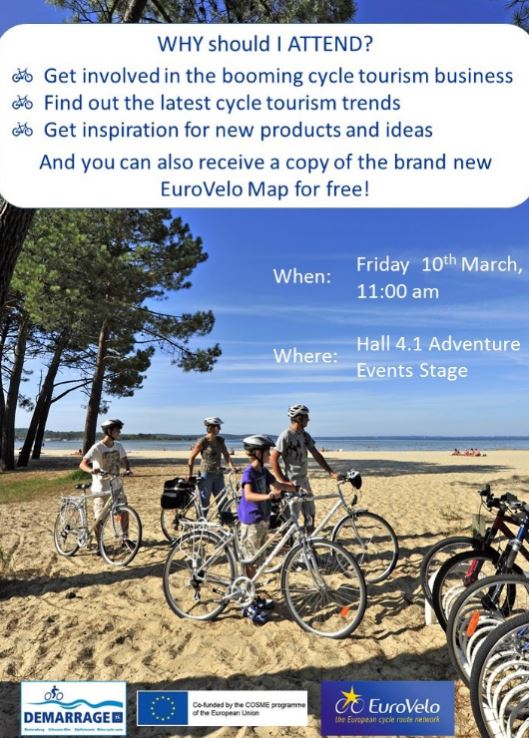 has become one of the most widely used long-distance cycling mapping resources, as used by cyclists and European cycle tourism business alike.
Mapping a network of 15 continent crossing long distance routes, the 2017 publication will become the main promotional tool for the network in the coming years. Building on the 2013 edition, the update carries improved route itineraries; clearer route development levels; and updated contacts and links.
The new EuroVelo Overview Map will be launched at the ITB Berlin 2017 on March Friday 10th 11am at the Adventure Events stage in Hall 4.1. You can receive a free copy from the ITB EuroVelo booth or through the www.EuroVelo.com donation system (it will be sent to you by post).
To view the current map, click here.