Forme talks demo centres, surging carbon bike sales and protecting dealer margin
Just prior to Christmas Moore Large's UK-spec house brand Forme made a significant announcement – founder Adam Biggs was to return in a product, sales and marketing role. Here CyclingIndustry.News checks in with the brand, which having made investments in everything from its retail network to marketing, is targeting the hotly contested "designed for the UK" demographic…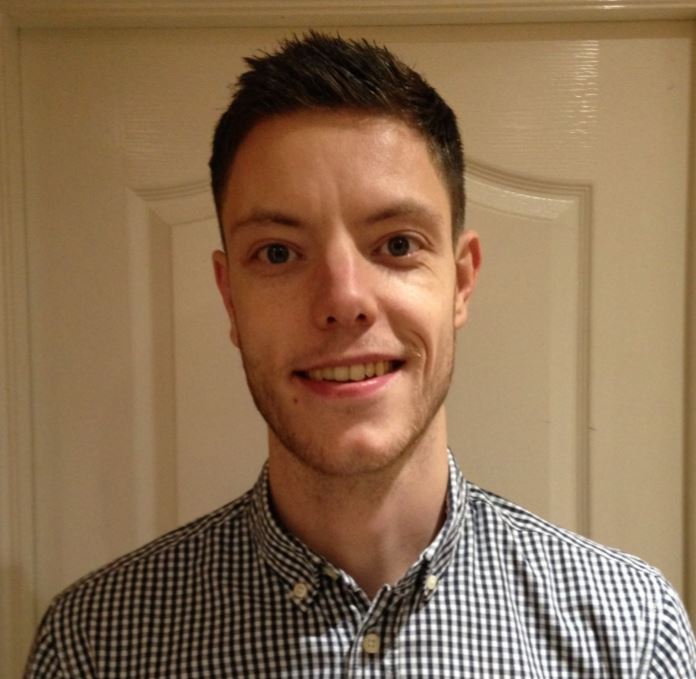 You now find yourself back in charge of the brand you started. Was it a case of unfinished business?
Absolutely. Having presented the idea and plan for the Forme brand to Moore Large back in 2009 and being part of its growth over the first 3 years I think that's only natural.
My vision for the Forme brand was very single minded and with more brands being added to the Moore Large portfolio I didn't feel at the time that it was possible to continue growing the brand to the level I had aspired to, which is why I left the business back in 2013.
Following an educational and very productive 3 years at Boardman I felt the time was right to re-approach Moore Large with a refreshed mind set and a strong feeling of unfinished business!
So far all is going to plan.
Having undergone a bit of a restructuring, Moore Large seems to have thrown its weight behind Forme. What investment has been made and what's to come?
The first major investment from Moore Large is in people as we now have teams working across each category focused on the brand. We should see the fruits of this labour from September onward. Our product team is commercially astute and offers a level of experience and diversity that I am certain would be difficult to match across the rest of the industry. We have our most experienced graphic designer now working on the brand full time too.
We also have a substantial marketing budget in place, which again will come into play within the next couple of months. We are in the early building stages, but we are set to see some significant website improvements which will assist the brand in moving up a gear prior to 2018.
There's a focus on design for UK conditions – what should the dealers be flagging to customer's looking for a bike for our weather and terrain?
Our entire design and realisation process, from the inception of a new bike, through design, prototyping, testing and all the way to the final realisation, takes place right here from our Derbyshire offices and up into the Peaks. Real world testing in what can often only be described as challenging conditions ensures our bikes are stacked full of performance, comfort and practical features that can adapt to all the seasonal challenges of British cycling. Our new product line up will instigate our new "Defined By Detail" campaign which will ensure every single Forme-branded product includes at least three key selling points specific for UK riding conditions – whether that be longer, lower MTB geometry or simple features such as integrated cabling and sealed bearing hubs on lower level price points.
Can you give us any indication what we'll expect from the MY18 range?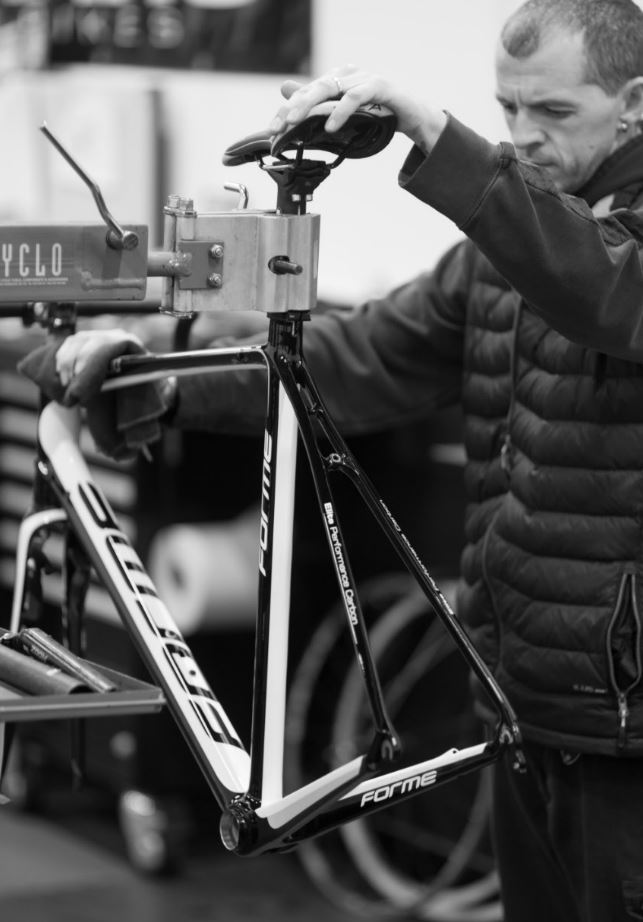 Firstly, although we will have a new product launch in September, there will be no such thing as generic model years within our product line up again. The supply chain within the bicycle industry does a great job of minimizing profit by forcing large discounts in peak season, instantly penalizing over 80% of IBD's. As September marks the beginning of a fresh start for the brand we will be updating the majority of the range, although after this we intend to have product launches two or even three times per year focused on specific genres in line with seasonal trends. This will ensure the weighted margin at year end for each of our retailers remains as high as possible in addition to offering meaningful product development.
For 2018 we will have 52 models within the line up in the first part of the year, with a full premium MTB launch coming at the beginning of Summer. The range will consist of race specific cyclocross models, road endurance and adventure carbon models, junior cross and MTB models, as well as a full revamp of all high volume leisure categories. Furthermore, we will be introducing a full line up of parts and accessory items in September, with an apparel range launching in line with the Summer MTB launch. This is the project I am most looking forward to seeing develop over the next couple of years.
A demo centre is in the pipeline – what's the story here?
I plan to pilot the demo centre idea initially to ensure we can deliver this to the highest possible standard. At present the brand awareness for Forme is minimal so it is crucial that we position demo centres for the brand alongside retailers we can trust, with suitable facilities and location and a solid understanding of building a brand.
The trial will begin at the end of May with two completely different retailers. Sherwood Pines Cycles will be the first location as we have access to one of the UK's largest Trail Centres, supported with excellent staff knowledge, a large café and a vibrant ride community covering all levels of ability. Sherwood Pines also has a fantastic racing team with some of the UK's leading riders, including ex-National Champion David Fletcher. He will be part of our testing process and ambassador programme. We will have a full size range of MTB's at Sherwood initially in addition to a hire fleet of over 50 bikes.
The second location will be Zepnat Cycles in Matlock. Although they do not have the luxury of a huge store and a trail centre on their doorstep, Zepnat has an abundance of knowledge with immediate access to road and MTB routes throughout our Peak District playground. Zepnat also has a solid staff race team consisting of cycling legend Tim Gould and his brother Julian, as well as Cross Champ Jim Bryan to name a few, plus the support of a Team GB mechanic. They have all been involved in the development stages of our product and have an invaluable level of experience. Zepnat will carry approximately 20 different demo bikes across varying sizes and models.
Earlier this year Moore Large introduced a Tailor Fit and Tailor Build program – how can dealers make the most of these?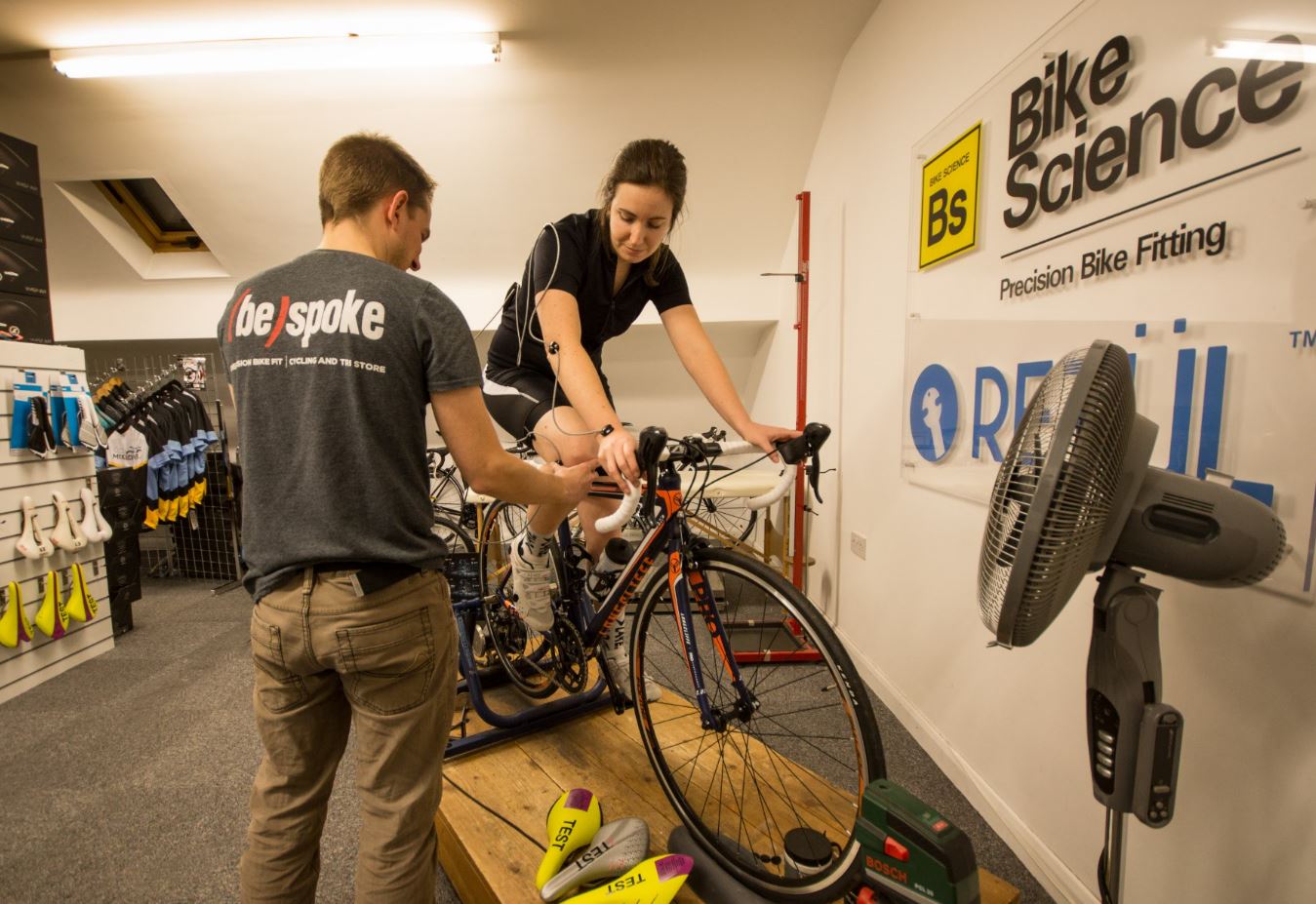 My mission is to guarantee that every Forme customer purchases the right bike that fits them both ergonomically and practically, depending on their intended use. The purpose of our Tailor Programme is to highlight all of the advantages of buying face to face from a specialist bicycle retailer. We want our customers to have the luxury of face to face guidance from an educated seller who can offer them bike fitting guidance, product maintenance advice and more to prevent and misinformed or dissatisfied buying decision.
All of our retailers are obliged to offer an in-store only collection policy and are required to complete a Tailor Fit form to ensure we can control part of the selling process and thus maintain the highest possible standards. This gives the consumer full confidence in their chosen retailer. The Tailor Fit Form includes a unique reference number which is then used to register the customer's bike online, activating our limited lifetime guarantee policy.
As an extension of our Tailor Fit platform, the Tailor Build program provides the option to customise handlebar width, stem length, tyre requirements and wheel choice. So far it's doing fantastically well and we've almost completely sold out of all carbon road bikes for 2017. All Tailor Build bicycles are fully assembled by our professional team of mechanics at our HQ here in Derbyshire and undergo a full pre-delivery inspection prior to dispatch.
Electric bikes have crept into the portfolio. What potential have you and do you see here?
There is huge potential, for sure, although we are approaching this category with diligence initially. While all the data for premium MTB e-bikes in particular appears to be promising we want to ensure we have clear points of difference in a sector which is quickly becoming saturated. As an introduction to the market we have a small range of comfort hybrids and folders. These all include extended warranty in addition to a free UK recovery service. (Details coming soon). The premium MTB e-bikes will be launched next June.
Recognising that the market is saturated with bike brands, why should dealers make room for Forme on their shop floors?
This is a very good question. It is the number one question I asked myself prior to returning to Moore Large and is of course the most important question asked by a dealer.
I believe there are a number of factors in addition to external economical influences that present a window of opportunity for British brands and suppliers that are 100% committed to an IBD distribution channel.
Firstly, while there are a number of other British brands on the market doing a great job at present, notably Whyte, our market positioning offers much more of a mainstream presence covering all categories. Our Formed By The UK strapline carries huge weight for many of our consumers in addition to the value built into every bike, as proven by a continuous flow of recent positive product reviews. We hold strong stock levels throughout the majority of the year, leading margin and terms, next day delivery, substantial in store POS support, flexible joint marketing campaigns and much more.
Dealers can view the Forme range in full here.