George Halls Cycle Centre to feature in German exhibition celebrating bicentenary of the bicycle
An exhibition celebrating the bicentenary of the bicycle at the Technoseum Mannheim in Germany is set to feature one of the UK's oldest bicycle shops.
George Halls Cycle Centre, which occupies 12 Northampton Road, is the third generation occupant of the address, which was formerly Fred Stanley's Cycles and before that St Mary's Motors (as shown in the lead photograph).
Neil at George Halls told us: "The old black & white photograph of our shop is from the 1930s. I was approached earlier in the year asking permission to use it as part of the 200 year celebration of the bicycle.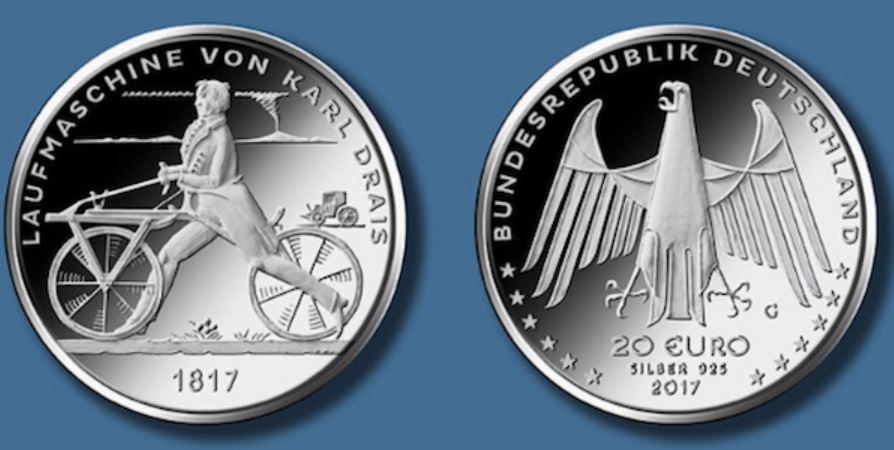 Germany is to further mark the occassion by issuing a €20 coin bearing the Laufmaschine (Translates as "the running machine"), a 1817 concept that set the wheels in motion for the design of the bicycle.
The exhibition will run from 11th November 2016 to 25th June, 2017.