Looters raid cargo ship as containers carrying MY18 bicycles go overboard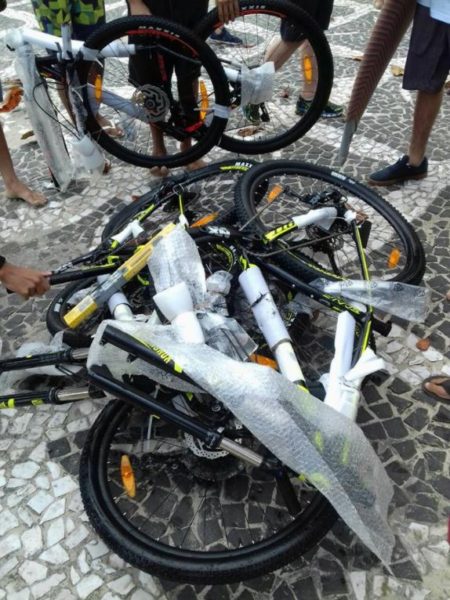 A cargo ship in Brazilian waters believed to be carrying MY18 bicycles has lost a portion of its haul, some of which is now being looted by locals with boats of their own.
Posted to Facebook over the weekend a video emerged showing the hauler "Log-in-Pantanal" in trouble having lost a portion of its cargo overboard. Around 45 of the ship's containers are believed to have gone overboard.
Looters are being pursued by Sao Paulo police, but snaps posted online appear to show a number of Scott mountain bikes are among the cargo that has made it safely ashore.
It is not yet known how the incident occurred, but a video shows particularly choppy waters lashing at the stricken ship and tipping containers toward the ocean.