Bafang opens office in Germany in bid to develop European trade
Bafang has opened an office in Germany in a bid to develop its business in Germany, Austria and Switzerland.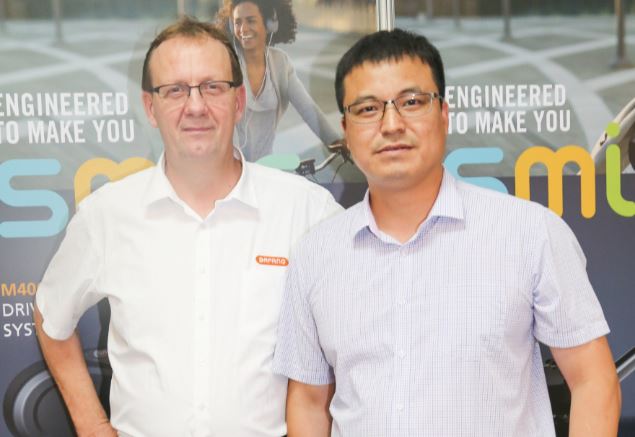 Headed up by industry veteran Andre Fuchs, Bafang's country manager, the facility will become a hub for existing customers and new. The base will also act as a product development and customer-specific modifications space.
Andre Fuchs is no stranger to the cycle industry. In his career, spanning over 30 years, he has held management positions in numerous cycle and e-bike manufacturing companies (Prophete, Baltik Vairas, etc.). An e-bike connoisseur from the very start, he has already been working with Bafang for over a decade, for the last two years as an independent consultant.
Describing the market's potential, Fuchs said: "We believe there are excellent prospects for continued strong growth in the German-speaking market. Here at Bafang we have the products, we have the know-how, and we have the right service offerings too."
Bafang's new branch office in Germany will be headquartered in Schloß Holte-Stukenbrock in Nordrhein-Westfalia.
Jack Brandsen, European Managing Director at Bafang, added: "For Bafang, the German-speaking market is a top priority and it has huge potential. We are certain that with Andre Fuchs we have the right man for the job: with this new branch office in Germany we can provide the best possible response, with local expertise, to any customer requests."