Bikmo sets target to put £10m in insurance biz through IBDs by 2023
Cycle insurance firm Bikmo has set itself a lofty goal to put £10 million of business through independent bike dealers by 2023.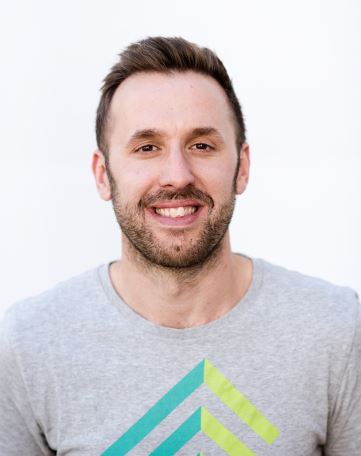 Speaking to CI.N yesterday founder David George said that, while potentially under utilised as a revenue stream by bike shops, his firm's vision is to support small business; something that aligns with Bikmo's registration as an ethical B Corp business.
"To go through that stringent registration process showed our commitment to ethical capitalism and so this is simply an expansion of the pledges we made. One of the three goals we have now set out is to put £10 million in trade through independent bike shops by 2023, as well as give back to charities such as Trash Free Trails, World Bicycle Relief and 1% to the Planet," started George.
Bikmo has form in delivering sales for IBDs; back in 2016 it managed to put £500,000 through independent bike stores in one year.
The updated pledge comes just ahead of Black Friday where Bikmo's campaign will instead urge people to forego the rush for the biggest discounts and instead visit their local bike shop.
"Specialist retailers have been a key part of our experience from day one. When a customer is spending  on a new bike we have always given away 14 days free insurance with the sale alongside a partner store. Our stance from day was not to send out claim vouchers to retailers who don't have the right range for the customer. The claims experience is has to be o a high level and so there's an excess free replacement with our IBDs. We want to protect the service that the IBD provides. From the retailer's perspective, they get to sell the bike again, or perhaps get a new customer," says George of the Bikmo experience.
CyclingIndustry.News own in-house research has shown insurance products to be the least common add on sale item among independent bike shops, but nonetheless, George says that round 200 retailers are Bikmo partners.
Asked why the retailer has perhaps yet to get to grips with the opportunity, George explains that it's a no risk investment, but one that requires a little enthusiasm for an admittedly dull subject to broach with customers.
"We've done 1.5 million replacements this year alone, so it's significant money for retailers. Broken down it could be worth £50,000 to £60,000 a year to a single IBD. Bike shops, I accept, are fiercely independent, so it's sometimes hard to have the discussion when the priority for them is to sell product. We are overhauling our experience for the retailer to make it easier to get on board with and we will develop a system to demonstrate the power insurance has to get people in the door," he says.
Speaking of its partnership with Bikmo, Nick Jones, Managing Director at Corley Cycles said: "It's important to us that we can confidently stand behind any product or service we put in front of our customers. Seeing Bikmo getting our local customers back on a bike within a few days, we knew we were right to partner with them. Bikmo are one of our biggest customers, due to the speed and ease with which they deal with claims"