CI.N readers offered subsidised purchase of The Rider Firm's new Dissent 133 Ultimate Gloves
First shown back in August, The Rider Firm's new house label Dissent 133 is currently offering CyclingIndustry.News readers an exclusive offer on its debut product – a unique in the bike world trio of gloves package.
The Dissent 133 name stems from a fact that British riders will be familiar with; there are, on average, 133 days of rain per year in the UK. The objective of the brand is therefore to combat the elements.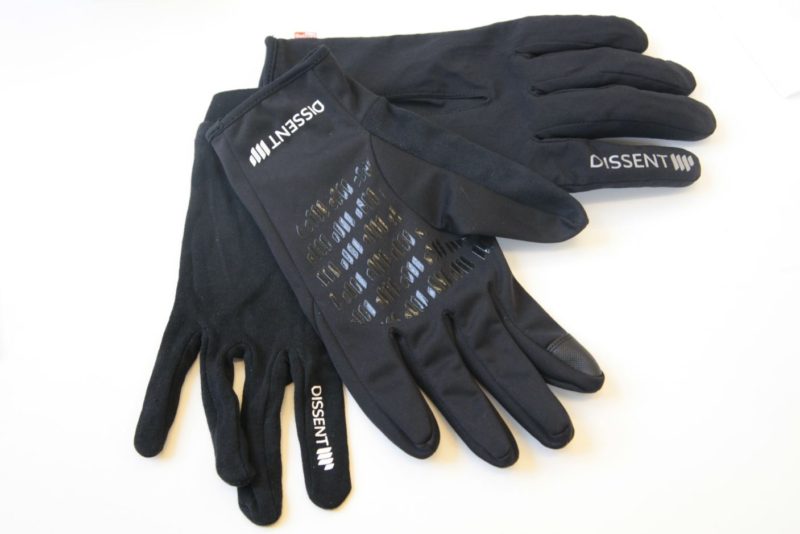 Tom Marchment of the Rider Firm explains: "We saw that there we many problems that these kind of devoted riders faced with the weather. The ideas flowed and The layered glove system itself was driven by the fact several of us here and many of our riding friends suffered with seriously cold and painful hands, especially when it rained. We could see an adaptable layered system with a light and durable outer waterproof membrane would keep the thermal layers dry and still provide a flexible low bulk system."
Drawing on a partnership with DeFeet for the thermal mid layer, Tom's 2:1 degree in Ergonomics and his father's material science background, the Dissent product is thoroughly researched in order to assist those prone to feeling the bite of cooler weather.
A two year development and testing period has confirmed the layered approach to be particularly effective as an all in one solution for four seasons riding, but why should the retailer take interest in the brand?
"This is a whole new area of product and a one-stop solution with added value for your customers to keep their hands warm and dry during, let's face it, most of the year in the UK, and we offer stable margins on a very high spec system," says Marchment. "If you've a customer who suffers from painful hands in the cold, this is the glove set for them."
Dissent 133 won't just be limited to gloves, we're told.
"We're already working on other areas, including our ultimate backpack for fast lightweight commuting. As always, the people here at TheRiderFirm have supplied some amazing ideas and we're pretty excited about the direction the design is headed."
To take advantage of the exclusive trade offer, which will see you save £45, simply contact The Rider Firm on email here, to request your exclusive one use discount code for use at www.dissent133.com. This promotion is open to genuine members of the bike trade only, e.g. employees at bike shops, cycling companies, cycle distributors, etc. Those taking advantage should quote CyclingIndustry.News when calling.