The Rider Firm talks luring bike trade talent and adding house brands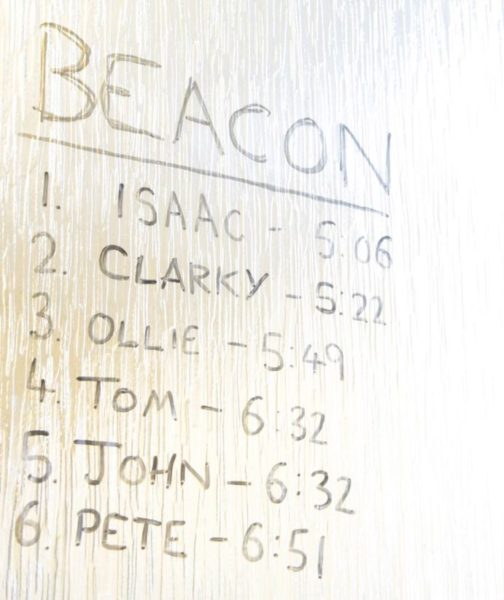 We don't attend many meetings in the bike industry where breaks in conversation are required to allow for the noise next door to settle. A normal reaction to having a meet interrupted by rampant chanting might be a stern talking to, but in this instance we all rise to see what the fuss is about. The conclusion of a dramatic Giro D'Italia stage was the quite necessary cause for the disturbance and refreshingly we all freely lapse concentration to take in the dying seconds of the race.
One thing that's immediately obvious at The Rider Firm is the passion for cycling that oozes through the business. Whether it's heavily stickered desks, or the writing on the frosted glass windows dividing the offices, everywhere you look there's unashamed evidence of a company in love with all things two wheel. Adding weight to The Rider Firm's policy of recruiting talent, one of the windows is adorned with a local Strava segment dubbed "Beacon" for which each willing staff member has laid down a time.
"Passion for cycling is absolutely central to what The Rider Firm and our brands are about," says co-founder Tom Marchment, himself an industry long-termer who has previously held roles in bike shops and distributors Upgrade and I-ride. "It's simply for this reason that we've been at the forefront of trendsetting, in particular with Hunt Wheels. We were early to the party in creating a disc-ready four season wheelset, something that we trailblazed a little with our suppliers. That only came about because it's a product we wanted ourselves."
It's for this reason that we are now able to introduce another house-brand development from The Rider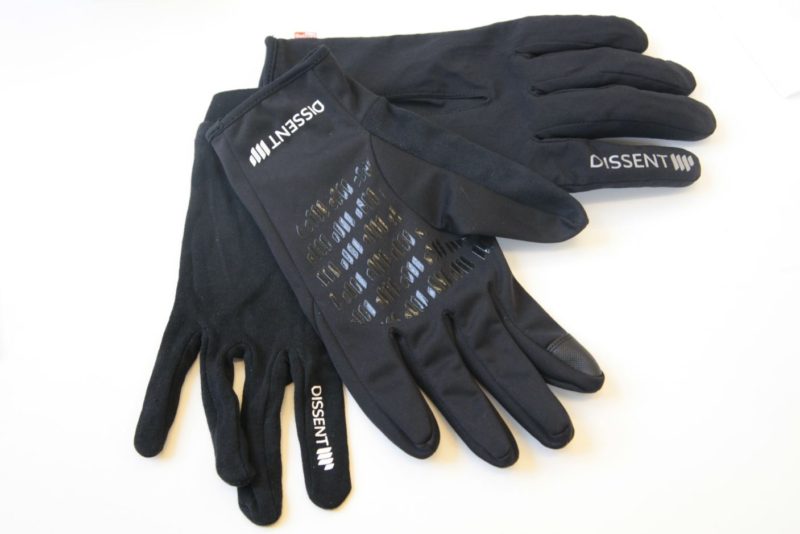 Firm in Dissent 133. Why 133? That's how many days a year it rains on average in the UK, we're told. It goes without saying that this is a brand that will be dedicated to keeping the typically uninspiring weather at bay.
"We aren't fans of those days lost to poor weather," starts Marchment. "With Dissent 133 we're creating products that will become immensely good value for money as they'll keep poor weather entirely at bay. Both myself and my father have poor circulation in our hands and thus gloves had to be our initial focus. As I say, we're developing products that we as cyclists require."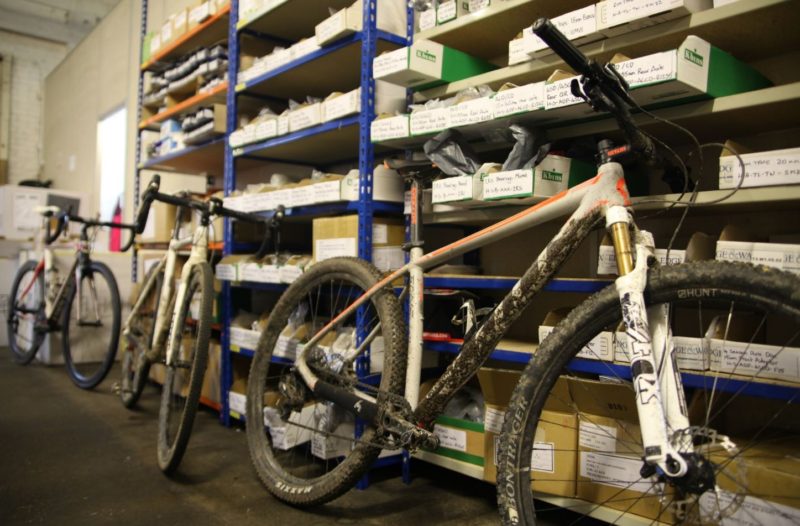 Dissent 133's first product (or products) is an interesting and certainly unique take on what cycling gloves should offer. First of all, the £73 package contains three sets of gloves which work together as a modular package to deliver the perfect match to the conditions. Each is available separately, but for the price it makes more sense to opt for the year-round trio, which delivers a lightweight baselayer, waterproofing delivered via an exclusive arrangement with Columbia Sports-owned patent Outdry and a stretchiness described as "like Gore, but with added flexibility." We're told that the three layers combined work together almost as one and design features like an easy on off loop at the cuff certainly add intrigue.
Having cycle market exclusivity with Columbia Sports on the use of Outdry is likely to prove a reason to watch Dissent's progress as it moves beyond gloves. Uniquely, this patent revolves around placing a waterproof and breathable membrane on the outside of the garment. Asked whether the technology will appear in further garments, Marchment smiles and says "we are able to if we choose. Luggage may be a sensible avenue to explore."
In this instance, the pair's father brought to the table 15 years of material science and engineering know how to drive forward the Dissent project. Though lucky to benefit from in the family knowledge here, The Rider Firm has been quite upfront with the cycling industry about its desire to recruit leading minds from around the industry. At the time of writing the firm has just filled three vacancies, but tells us the foundations are being laid for further expansion.
"If the right experience comes along to take a project forward we'll always look to make use of it, we want to continue to trailblaze," says Marchment. "This is a great place to work where talent and ideas are rewarded. Each morning we have a team meeting to toss around ideas and keep each other up to date with projects and pressures. The pay is in line with the industry, but we have a scheme whereby if our margins and turnover are good we'll hand a percentage of our profits back to staff as a percentage of salary bonus. In 2015 that was 20%, last year it was 29% and that's for everyone here."
Given the company's growth, said to be "doubling every year", the firm further ups the appeal by nurturing staff ideas, almost going as far as introducing an in-house incubator for up and coming talent. "We see value in sharing space with people with bright ideas," explains Marchment. "For the time being that idea's on the back burner as we assess our premises expansion."
Looking after partners extends to customer service too, we're told. The Rider Firm has a strict policy of answering customer emails within 24 hours.
"If Amazon does it, the bike industry needs to be at that level too. Other industries have stepped up, but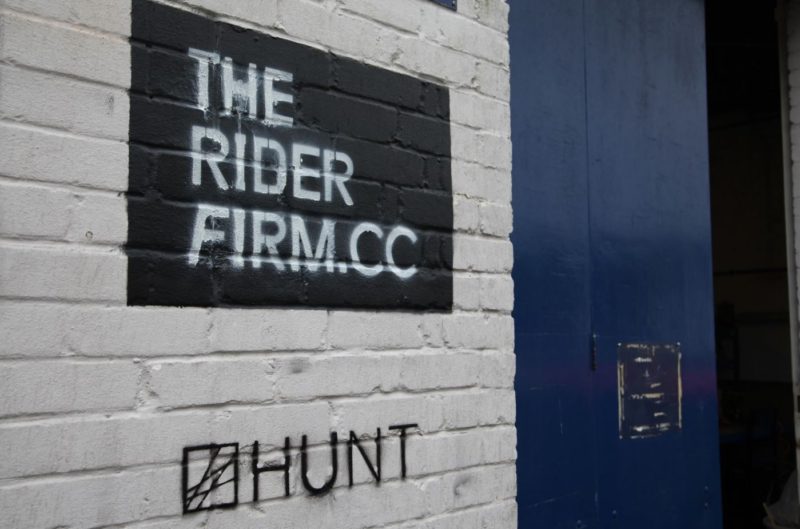 the bike trade's customer service is lagging, in my opinion," says Tom.
Having signed a deal with Canyon Bike Channel to supply the team with Hunt wheels, The Rider Firm has teed up some significant exposure for its dealer stockists. Furthermore, you'll find Hunt's Wheels specced OEM to Dom Mason's in-demand bikes. The pro cycling deal, we're told, wasn't part of the strategic plan, but "proves that our product is considered reliable and sought after."
Dealers interested in stocking the firm's portfolio are offered low MOQs, "strong margins", IBD only brands and a strong stock of spares.
"Lot's of shops don't realise you can buy Hunt wheels at trade," says Marchment, "but we welcome anyone who's up for representing quality goods in a strong retail environment to get in touch."