CyclingIndustry.News' first issue of 2020 now readable online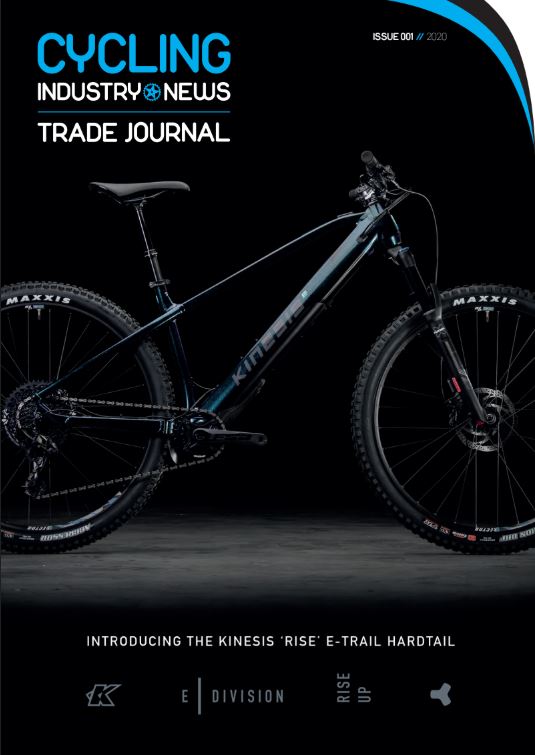 The first edition of CyclingIndustry.News' Trade Journal in 2020 is now available for download.
To kick off this issue, CI.N yet again explores the topic of profitability in the 'Ask the Trade' feature, this time asking three bike shop owners to share the tricks they have to bolster net takings and drive footfall.
On page 12, Bafang's European General Manager Jack Brandsen shares his thoughts on the electric bike market leading into 2020, explaining why he believes the time has never been better for brands and retailers alike to hit the ground running.
Overleaf, Hedkayse pitches to potentially become the GoreTex of the helmet world. And this issue isn't short of innovation, as Chris Keller-Jackson reveals on pages 20-24 Tektro's upcoming plans to stretch beyond its core braking goods, and on pages 30-31 how SRAM is shifting gear.
Now into its third year, Sea Otter Europe continues to draw crowds to Girona. CI.N speaks to the organisers about what to expect from May's event on pages 28-29.
CI.N catches up with Upgrade Bikes, documenting the product, the people behind iconic designs and the passage to becoming known as a specialist in adventure cycling, on pages 36-42.
Laura Laker discusses whether getting behind safe infrastructure should be the bike industry's main campaign aim on pages 50-53.
And there's plenty more to get your teeth into, including discount culture insights from Apidura Founder Tori Fahey and Jo Beckendorff's visit to Toyko Specialty retailer Blue Lug, as well as market updates on e-cargobikes, e-Bikes, and future on and offline balance.