Cyclorise picks up MTB label Revel Bikes, B2B offered
Cyclorise has picked up the Revel Bikes brand, for which it will run a B2B and B2C offering side-by-side, similar to the brand's distribution model in the USA.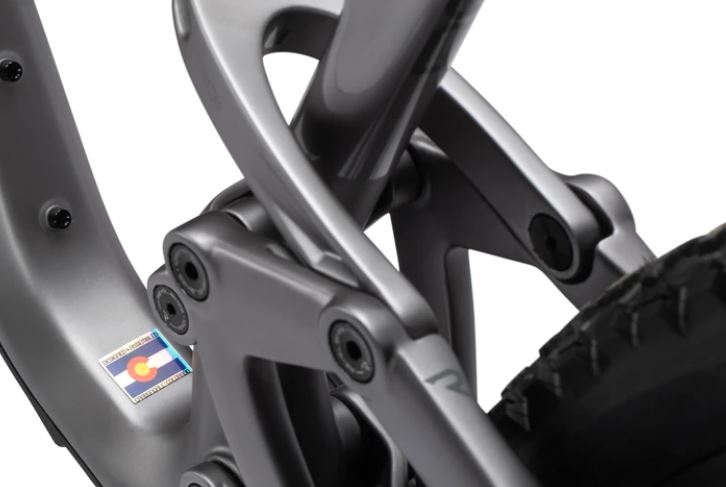 Revel is a relatively young brand in the market, launched only in 2019, but it comes backed with industry know-how; owner Adam Miller previously started Borealis Bikes and Why Cycles. He is joined by former lead engineer at Rock Shox and Trust Performance Jeremiah Strakey, as well as industrial designer Mike Giese. Both have worked alongside Chris Canfield, the designer of Revel's unique Canfield Balance Formula (CBF) suspension platform.
Speaking to CI.N this morning Cyclorise's Thomas Dibley said that it was his time trialling a demo unit at the 2019 Sea Otter event that turned his head.
"They're designed around being superbly efficient and you definitely feel that when trying to bounce the suspension in every gear while accelerating. It struck me as the best bike for separating pedalling from suspension action. I can't wait to spend more time on them on home trails."
As put by Revel Bikes' the CBF's rear suspension platform works "around the Center of Curvature (CC). Until now, most suspension systems have focused solely on the instant center. CBF points the chainline and corresponding drive forces around the top of the chainring through 100-percent of the travel resulting in maximum pedaling efficiency, regardless of where you are in the travel, what terrain you are on or what kind of power you're putting down. All the power you put into the pedals goes into turning the rear wheel, allowing the suspension to do its job completely independent of drivetrain and braking forces and making the sag setting much less critical."
At present three full suspension bikes make up the portfolio; the 27.5″ Rail and two shorter travel 29-inch builds dubbed the Ranger and Rascal.
Though limited at first, stock will be available from September and more detail can now be found here.
Dibley added: ""2020 has already been a significant growth year for Cyclorise, but we aren't done yet. I am so proud to be able to announce our partnership with Revel Bikes. To say that we are going to introduce and grow a bike brand that represents such stunning performance, quality and desirability, is exceptionally exciting. I have a personal interest in products that aren't just 'run-of-the-mill', which is evident from our existing range. Revel Bikes brings something unique to the premium MTB market and we're here to deliver it to riders in the UK."
2020 has been a busy year of brand additions for Cyclorise, which has added Ochain, Slicy, Fix Manufacturing and Fasst since June.