Freeflow Technologies' motor roll out begins with Brit wooden bike maker
Scottish electric bike motor start-up Freeflow Technologies will tomorrow lift the lid on one of its first OEM partnerships alongside British gravel bike maker and wooden frame specialist Twmpa Cycles.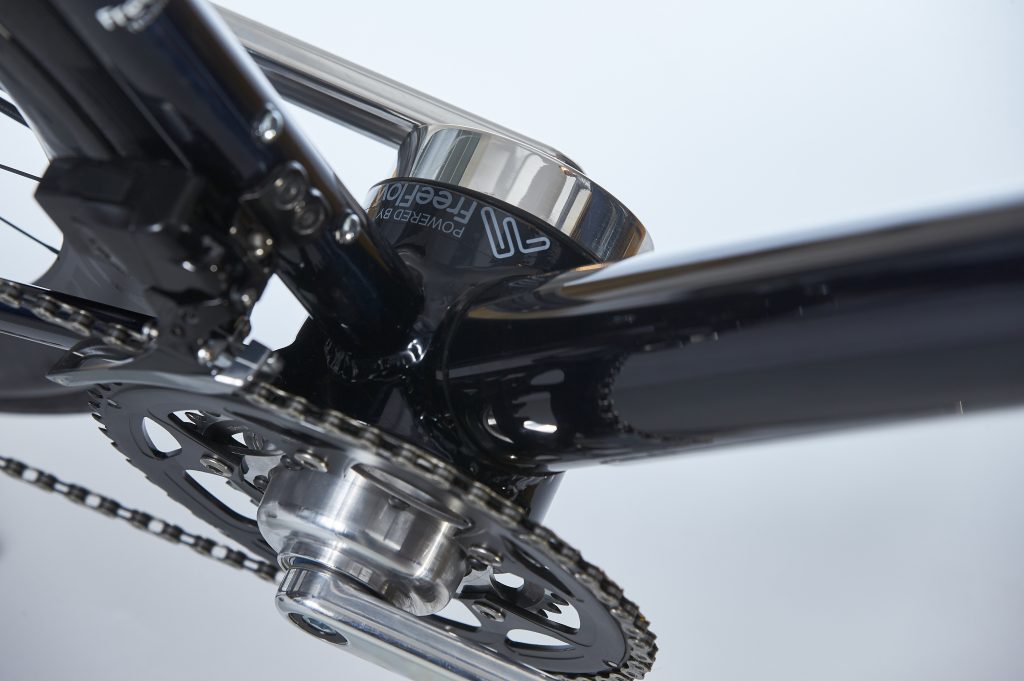 When the Rouleur Live event opens its doors in London tomorrow Stand RC5 will display the collaboration, which will house a battery in the downtube's lowers and the unique mid-motor system just below at the crank. A range extender water bottle option can be bought by any potential customer to boost the range.
Twmpa's founder, Andy Dix, said of what the pairing claim is the first all UK frame and transmission e-Bike: "We build frames from wood because we believe that it, and especially Ash, is the best frame material for all-road riding and bikepacking. Of course, we are proud of how it looks and that we get so many compliments on the design and styling of the GR 1.0. So, in building a gravel eBike, we wanted a transmission that would combine controllable power delivery and good battery life without changing the nature of our bikes. In FreeFlow, we have found that."
The patented Freeflow system is touted as a solution for manufacturers prioritising a compact motor size and weight, with the transmission weighing 2.5kg to 3.5kg. The battery adds 1.5kg to 2.5kg, depending on the spec chosen.
FreeFlow's development and design team set a road map to connect the industry from manufacturer to local bike shop and the end consumer with its ETS system. The ETS system long-term can be serviced and maintained by any local bike shop.
Twmpa Cycles will also use the Rouleur event to lift the lid on it's GR 1.1 and concept C-Zero gravel bike, the latter of which the brand says is a lesson in sustainability for the industry.
CyclingIndustry.News will carry a deep-dive article on the Freeflow Technologies motor system in our next print magazine, to which trade members can subscribe free of charge here. (Print is UK only)