Hero Cycles plots course for 8% of global sales with help of India's new Cycle Valley
If you've read any headlines to do with the Hero Cycles Group there's a good chance your jaw will have hit the floor when reading the quoted numbers produced by India's leading manufacturer. CyclingIndustry.News caught Hero Cycles CEO Pankaj Munjal at the Viking-backed Street Velodrome Series and found out the firm is only just getting warmed up…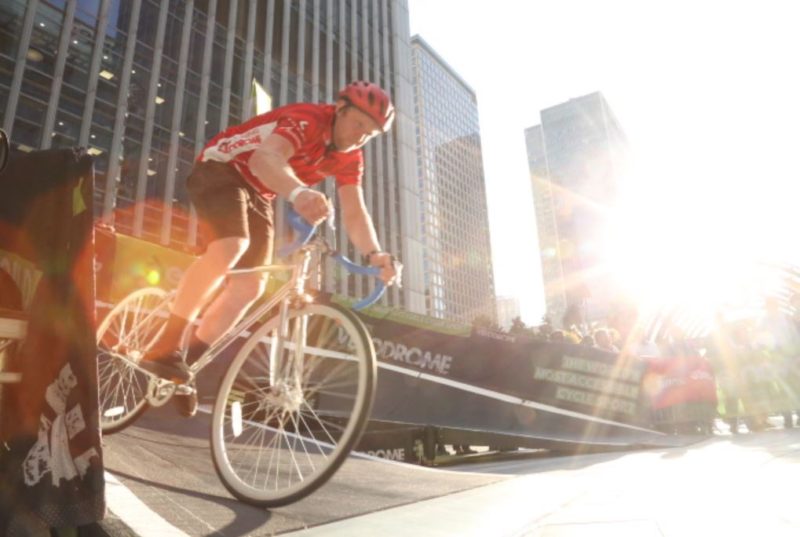 It's not every day we get the chance to scoop an interview with the CEO of one the world's largest bicycle manufacturers and one that has ambitions to become the very largest. Indeed at the present time Hero controls around 5% market share. Not of India, but of the world's bicycle production. To put that into context, Hero aims soon to have capacity to produce around 9 million bicycles each year. This will be achieved through investment in a now approved Ludhiana cycle valley, adding a further 60% capacity to eventually reach around 8% of global production share.
"We are working on a Cycle Valley, so that's my big dream and it's getting shaped now," explains Hero Cycles' boss Pankaj Munjal. "Approval has been granted and building work will begin this year. We will invite Japanese, Taiwanese, the entire global supplier base, so the whole eco-system will exist to make a high-end bicycle. We anticipate growing the valley to the scale where India becomes so strong that China and Vietnam will no longer be the standout option for the industry."
Investment isn't confined to India, of course. In January the ribbon was cut on the firm's Manchester Global Design Centre – a facility that the now Hero-owned UK distributor Avocet urges industry talent to be "banging on the door" of. In the five months leading to August a team of eight international staff has been assembled, which in connection with a team of 50 in India are already rapidly prototyping new concepts in bicycle and electric bike design. Neighbouring Manchester's University, as well as the Graphene Institute, Hero wouldn't be drawn on the intricate details of product design, other than to say the talent from both is being put to good use and that products will come to market from October.
"Because we lead the industry in all that we do, we want to be at the front end of innovation in the future, so we'll be assessing graphene, among other materials for their benefits to the market," said Avocet of a future experimenting alongside what the firm describes as the UK's epicentre for engineering innovation.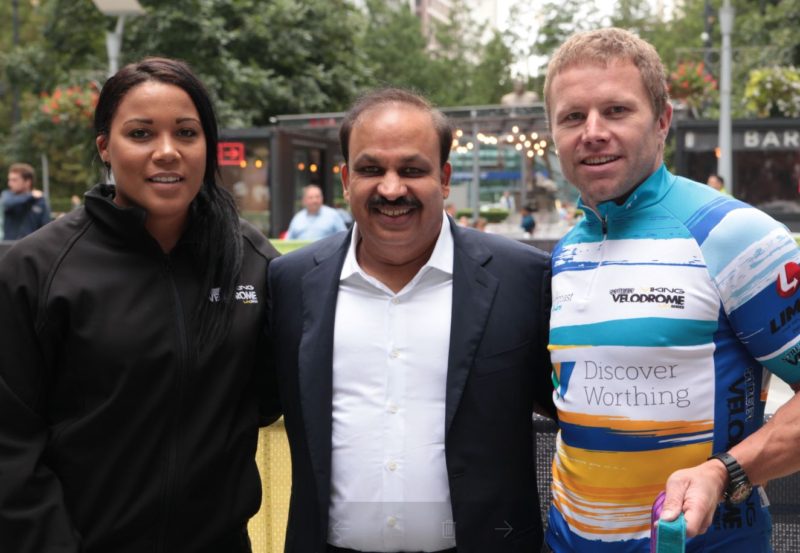 But what might the ambition be for the UK?
"Our brands in the past year have tripled in volume year-on-year, we are hitting 18 to 20,000 bicycles per month. The UK is a market of 3 million bicycles a year, close to £1.4 billion in sales, so we aim to be at the forefront of this market. The high-end segment has been growing for us at between 25 to 30% for the past few years now. Domestically, modern India now has this customer just as they do in the UK. They want expensive, they want to boost their health and fitness. The customer base presents a high opportunity," says Mr Munjal.
When it comes to electric bicycles Hero now offers the Lectro brand, due in March, something for which the long-term ambitions are quite startling.
"We are engaging with high-tech companies to see how we can quickly accelerate the usage of e-bikes. This is a priority, especially given that for the past ten years in Europe we have witnessed growth of the market by 25%. It could become half of the market in time. Ultimately I dream of prompting the person who drives to work to actively choose to cycle. Eventually, in India, we will look to introduce a $200 electric bike on the road and with Government support we are working toward this goal. I want to mobilise the world, starting with India. With the scale that we have can you imagine the capability and potential for change alongside our global partners? We have a big advantage in that we can dream anything. With most countries having signed the Paris Agreement the synergies align well for bringing about mobility change. It is simply wrong to take a 2,000 kilo car and burn fuel for a journey of under five kilometres. Like the cell phone changed communications, now is our time to change mobility," enthuses Munjal.
Relatively expensive bikes are a reasonably new progression for the segments of the bicycle business like India, though. Split down the middle of the population, half a billion live below the poverty line.
"Transport comes after food," explains Munjal. "It is for these people that Hero wants to bring about change. In Delhi the average speed has come down from 40km/h to 15km/h. This is worsening. There are 1,500 cars sold every day, so times that by 365. This cannot sustain, the congestion today means that is far quicker to move almost anywhere by bicycle and so our business has become a social need."
Working alongside the Government, Hero will now work to supply 1.2 million of the nation's very poorest with a cheap bicycle. This, it is hoped, will get the nation moving from the bottom up and stimulate the economy where growth is most desired.
"This is a marathon, not a sprint, we want to deliver cycling to the masses and give everybody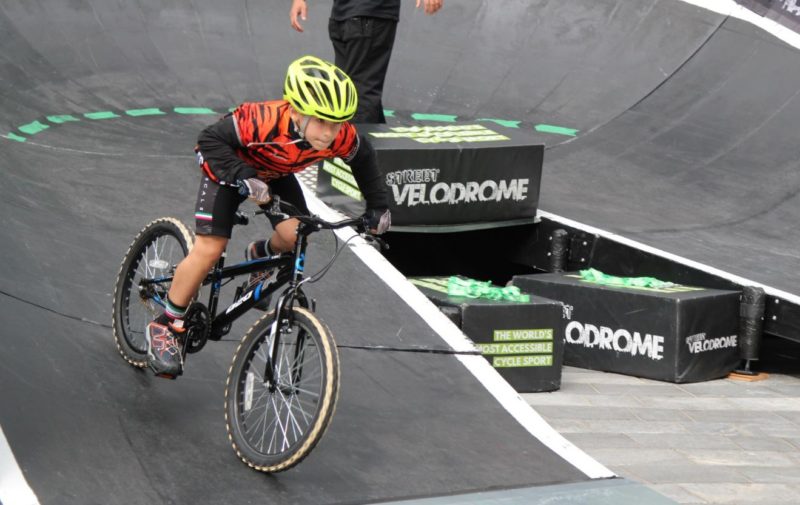 opportunity," adds Avocet UK CEO V Sreeram.
Further expanding upon the domestic opportunity, Munjal outlines that despite the enormous population, bicycles haven't been at the forefront of transport. That's something he aims to change. Referencing the Uttar Pradesh cycle superhighway, Asia's first elevated bike lane, opened at the tail end of 2016 and forming part of a 207 kilometre long stretch for bikes, Munjal hopes that the industry can influence Governments to build for active travel.
"In India the penetration of cycles is still very low. It is 60 cycles per 1,000 households, while in England it is more like 600, so ten times the penetration. In the Netherlands it's 1,000, every family has a bicycle! What we are seeing around the globe, as well as in India, is huge change in the way cities must operate. We are urging the Government to build for a change in transport habits as part of our plans to supply bicycles to those in need." Taking British brands globally may form part of Hero's global ambition. Recognising the near 110 year heritage of the Viking banner, harnessing the potential of brand Britain abroad may well prove important in Hero's export strategy.
"We think that overseas revenues will outstrip domestic revenues shortly, we were an India-centric company until now. We have signed a joint-venture with British, German and Japanese partners as part of this growth strategy toward an export-based business model. When we took over Avocet we started from zero, we are now selling around 500,000 a year overseas. That figure is expected to rise to 1 million a year with about 80,000 a month sold, up from the 45,000 at present. Africa and South East Asia have tremendous potential too," adds Mr Mughal.
The business is currently in the process of profiling Europe with a view to extending the manufacturing portfolio beyond the four owned locations already producing. However, following a busy period of acquisitions the priority will be to shore up the capacity that is presently available. With continuous change in the way the global bicycle business functions it's no surprise to hear a change in sales strategy may also be imminent.
"Avocet sits with a huge advantage with Hero's scale and growth plans, they can dream and fulfill anything. We are currently developing our Global e-commerce platform, creating a world class digital customer experience to help us project our brands to the international consumer direct to further drive change and promote growth," concludes Munjal.