Hiplok add new JAW and ANKR MINI products to secure bike storage line
Hiplok has announced that it is expanding its award-winning STORE + SECURE line with the new JAW compact wall-mounted bike rack and new ANKR MINI, a micro anchor point for locking bikes and scooters.
With these new additions, Hiplok offers a range of storage solutions to keep your bikes and outdoor gear accessible while adding additional layers of security depending on your needs.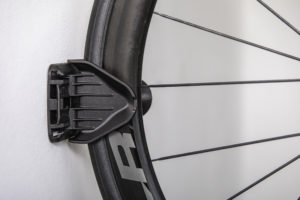 The new JAW compact bike rack has a unique one size fits all design. JAW makes it easy to store multiple bikes in a small space, securely grabbing the wheel and tyre with a solid grip via its width adjustable jaw system. JAW is suitable for inside or outside and can be mounted at the appropriate height to store bikes either vertically or horizontally depending on your bike storage requirements.
With recent statistics suggesting most bike thefts occur from the home, Hiplok also designed the JAW to accept its unique Z LOK security ties for extra protection of your bike.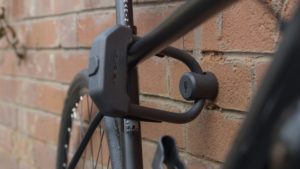 The new ANKR MINI provides a compact locking point for all bikes. Based on the unique design of the brand's bigger ground and wall ANKR, this smaller version pairs with  Z LOK or D-lock to keep your bike or scooter safe inside or outside. The design means mounting bolts are inaccessible once a lock is in place, giving solid security when in use but allowing ANKR MINI to be relocated if required.
John Abrahams, Hiplok co-founder and Product Director, said: "We are delighted to see more people cycling and with the increase in bikes in each household, we want to offer practical solutions for bike storage. The addition of JAW and ANKR MINI to the Hiplok STORE + SECURE line means that you can choose the best bike storage and right level of security to suit you and the gear in your household."
The full range of Hiplok STORE + SECURE products can be found here.