How Cadence Performance thrives on customer interaction
While you could call the Cadence Performance chain traditional in many ways, it has certainly evolved to go well beyond in terms of service and experience. Operations Director Mike Cunningham tells CI.N how engagement and always giving the customer a reason to return has been key to the chain's continued success…
Tell us about Cadence, how it came to operate a few stores and how many people you now employ:
Cadence began as a "pop up experiment" in Crystal Palace, South London back in 2013 with the aim of providing everything a cyclist could possibly need once they had gotten their bike. From that standpoint the business evolved at speed. Within a short time it incorporated a really broad offering – from workshop servicing to fitness classes and cycling trips to Spain.
Seven years on and we are still holding tightly to the original aim of constantly evolving as a business and striving to provide much more than selling and fixing bikes. We now have four Cycle Hubs and an ecommerce platform, employ 30 staff and a similar number of freelance coaches, instructors, bike fitters, cycle guides and sports scientists.
Your store go big on 'experiential' and seem to do customer interaction differently – tell us about the various ways you establish repeat custom:
Sometimes people visit a bike shop because they want to buy one thing and one thing only, but not in our experience of cyclists. Once you remove the notion of a single transaction, or a purely transactional business model, you quickly realise that cyclists want a million different things, at different times, for a multitude of reasons.
At Cadence we want to form lasting relationships with people (not all of them cyclists) and that forms the backbone of what we do. We firmly believe that the experience people have with us should encourage a further interaction. Whether that be a bike fit, cycling trip, evening talk by Ned Boulting, workshop repair, new bike, a led ride on The South Downs, or just a cup of coffee from our cafe. All of these small things add up to the lifetime of the relationship we have with our customers.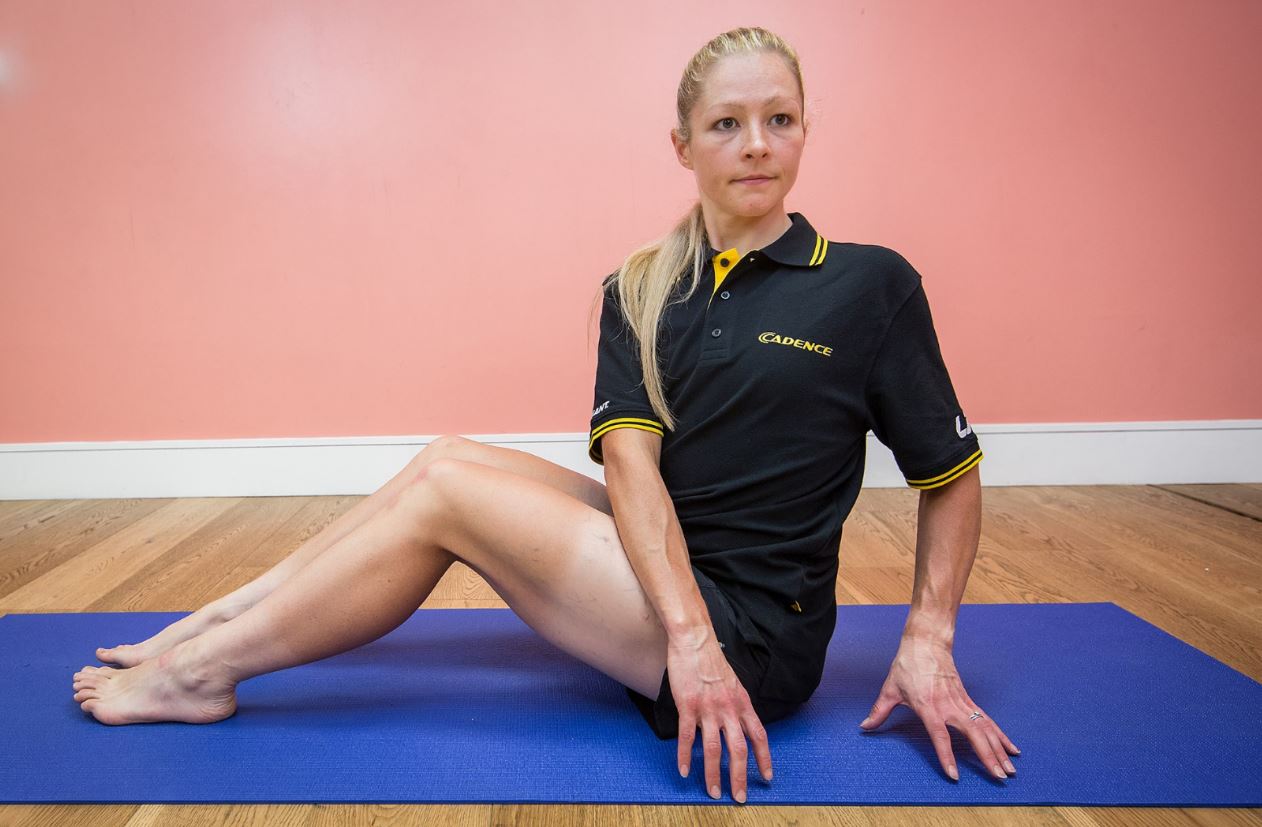 Was it helpful or detrimental to have so many business streams during the Covid19 Pandemic?
With such a wide portfolio of memberships, activities, locations and services we found that certain parts of our business were incredibly busy, like our workshops and e-bike sales, whereas others needed to close down for the safety of everyone – such as sports massage, Wattbike classes and bike fitting. However, as restrictions lifted we were quickly able to find ways of working within the guidelines and ensuring our customers were safe and comfortable.
With so much to keep tabs on, staff training must be a never ending process – what's the secret here to keeping everyone briefed and on message?
Wasn't it George Bernard Shaw who said "education is wasted on the young?" We have a really experienced group of people working for us, with a wealth of life experiences and a depth of knowledge across cycling, fitness, coaching, bike fitting, mechanics, physio and more. However, our team love to learn new things, keep an open mind to an interesting idea or a new skill to be learned and none of them are complacent about "knowing everything".
We don't want our people to be bored at work so are always keen to offer new courses, upskilling or spending time with an in-house expert to broaden their skillset.
In terms of location, the Crystal Palace branch is on a popular route. Was this a strategy to capture a particular audience or pot luck?
All our locations are on popular cycling routes, high streets, or both. For example our Shoreham-by-Sea store is on the Downs Link that runs traffic free from the coast to Guildford, through some stunning scenery. Location is really important and we always make sure that we are able to have a community presence wherever we base our cycle hubs.
You're big on producing house content. How important is this to brand familiarity and keeping customers engaged?
We want to ensure an ongoing dialogue with our customers. One good example of this is Ciaran, our Head of Coaching. He also works with a Pro tour team and is a major contributor to our social media activity. This gives us a really great opportunity to share content, either just with our Cadence members or to enable the wider public to get to know us and what we can offer. We have content that focuses on everything from training and coaching information, interest pieces with insights into the world of the pro peloton or just an opportunity to share some dramatic images from around the world.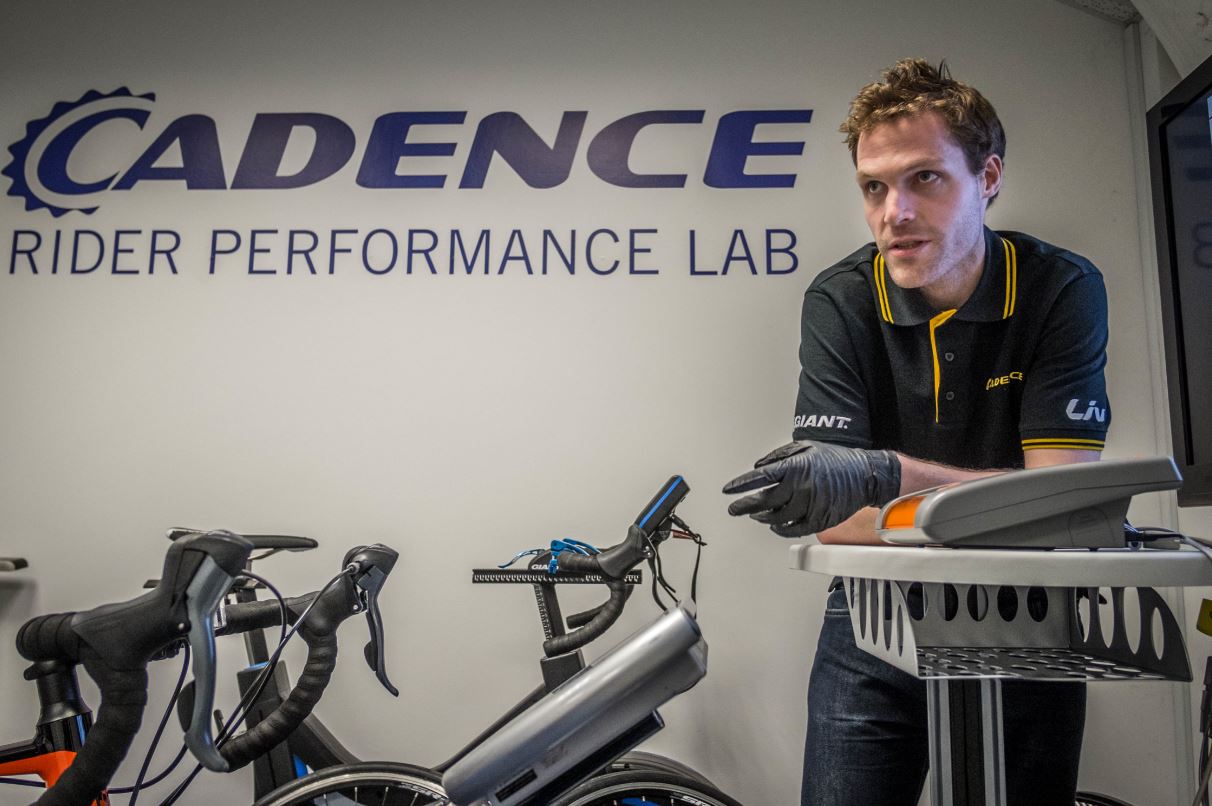 In terms of retaining a customer you have membership programmes. What's the thought process behind these and how difficult are they to run?
Our memberships are about forming long term relationships with people. Not everyone wants to commit to a membership the first time they visit us. However, once they have visited a few times for a Wattbike session, been fitted to their bike, or had their bike serviced, they often see the benefits of subscribing to one of our plans. The plans offer value for money and peace of mind. The management of them is programmed into our monthly workload and runs quite smoothly. Importantly for a seasonal business like cycling, this gives us a steady stream of revenue year round.
Corporate services have come to form part of the business model. That sounds time consuming – how do you source and resource these jobs?
This is one area that was hit quite hard by Covid19 this year. We had a number of corporate cycling trips to Europe, a Sportive in the Surrey Hills and some Team building workshops (a bunch of data analysts learning how to build bikes in teams!) in the diary between April and September. None went ahead. You can image that it was very disappointing for everyone. But crucially, we were able to switch the staff to other activities and postpone the events until next year.
Under normal circumstances house events likewise feature in stores. Are such things always about profit or is there a bigger picture at play?
Honestly, in themselves, our ride outs, talks, workshop skills courses and café are not about making money. They are loss leaders. What they do is ensure we have a growing number of people that have a positive experience and come back for other areas of our business. They are also great fun, and give us a chance to spend time with the people who help us succeed – our customers.
Are you adjusting your floor space in order to best capitalise on what's profitable, or will the loss leader always feature?
A few years ago our space would have been dominated by road-bikes. However, when 25% plus of sales are coming from e-Bikes the displays in store need to reflect that. Government subsidies are going to push that even further and the pandemic has certainly contributed to the breadth of people turning to cycling across all disciplines. Alongside e-Bike growth we are also really enjoying the rise of Gravel bikes and the ebb and flow of MTB across our stores.
(Editor's note: At the time of writing it has been suggested the e-Bike subsidies mooted will not begin with cash for private purchases, at least to begin with)
E-bikes appeal to so many different types of rider. Any trip to the Alps or a trail centre quickly debunks the theory that only older people use them. If you had asked me the question two years ago I would have said that the growth was disappointing compared to mainland Europe. However, over the last 18 months the momentum has really grown and the last 6 months skyrocketed. The appeal of e-Bikes is vast and their usage broad. I think they will continue to grow incredibly quickly over the next few years.
Have you any plans to extend the business in any way post Covid, or perhaps sooner?
Society is changing rapidly. More than 25% of new cars are leased; many of these drivers have no intention of ever owning a car again. We are in an age where you can have 50 million songs in your music collection for £10 a month, pay £3 to use a van for an hour and exercise (virtually) alongside pro cyclists for £11 a month. Generation Z and Millennials either don't want, or can't afford to get a mortgage. Renting, hiring and subscribing are just a normal part of their lives.
For many people the desire to own "stuff" is becoming less important than listening to the music, enjoying the activity or driving the expensive car – you don't need to own it to enjoy it!
For Cadence, our range of memberships has always been a way of offering our customers access to facilities, technology and experiences that they wouldn't be able to buy outright, but can be enjoyed through a different model.
With Green transportation looking likely to have a major impact on all our lives, bikes are guaranteed to be part of significant changes in the way we choose to move around the planet. Perhaps owning bikes will go the same way as owning cars.
Rest assured we are always thinking and planning for the future use of the bicycle. We know the future of Cadence is wrapped up in our ability to evolve and meet the demands of the society we operate within, something that has always been, and will continue to be our aim in the future.