Ison Distribution hits Sea Otter in bid to further US trade
Ison Distribution are to exhibit at the Sea Otter Classic, which kicks off later this week, in a bid to further the reach of house brands Identiti, Halo and Gusset in the USA.
The firm's first showing at the Classic, the Ely distributor will appear alongside its US distributor BTI, which carries the trio of house labels.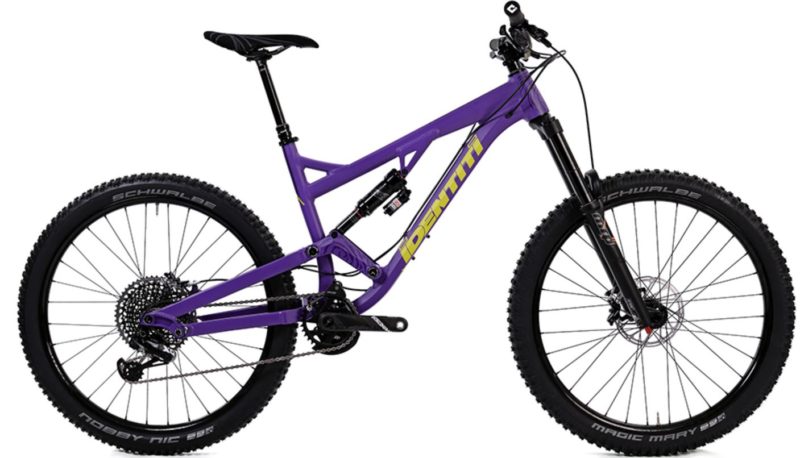 Making the trip, Jordan Lunn and Pat Campbell-Jenner will introduce visitors to the Classic to Identiti's new all mountain/enduro 160mm travel bike, the Mettle.
Designed and tested in the UK with simple service-friendly features like using the same bearings on every pivot, and all hardware using a 5mm hex key, it's built for aggressive riders looking for a reliable platform. The Mettle will debut alongside a new trail hardtail, dubbed the AKA, which is based on a 140mm fork.
The UK frameset recommended retail price with a Rock Shox Deluxe RT3 is £1,599.99, or £1,699.99 with a Rock Shox Super Deluxe RC3.
Meanwhile, Halo will showcase the built from the ground up and tested on the EWS Vortex wheels.
Lunn says of what he considers to be a special wheelset: "Not only can they take a season of Enduro abuse in their stride, but come in at under £410 for a pair; even building in a huge 120 point engagement and a decal kit to customise to the customer's bike."
The Vortex wheelset is available in 27.5", 29", Non-Boost, Boost and Super Boost, HG and XD configurations. Furthermore, Halo's new gravel and road offerings are expected this summer.
Now rebranded and rolling into stock, Gusset has introduced the new S2 range at the premium end of the spectrum.
"We have the new S2 AM saddle, which recently got 4.5 out of 5 and 'Most Wanted' in MBUK Magazine," says Campbell-Jenner. "The full S2 range consists of bars, stems, saddles, headsets, with pedals and grips coming soon, all will be on display at Sea Otter."
Dealers interested in taking stock of the new lines can check in with Ison in the UK here, or BTI in the USA.