The Light Blue marks 125 years in business, Ison Distribution shares the story
As CI.N pulls up at Ison's Ely headquarters the news lands that another big trade gathering has been postponed, citing the Coronavirus that is still gripping the world as you read this. Looking out over an expanse of the flat 'Fens' around Ely, the Ison Distribution warehouse seems like it would be the ideal place to be to survive, should the apocalypse come.
The distributor has set itself up on a new build industrial area with room aplenty to spare on neighbouring land, currently reserved for another future warehouse expansion, as and when the need arises.
The fourth generation family business will have been around in one form or another for 125 years this year and it looks like it's well prepared for the same again; that is assuming the human race does the obvious thing and shifts from cars to bicycles for our transport needs and perhaps of a means getting some exercise during this health crisis.
"We can at least expect an uptick in staycation business," jokes Jordan Lunn, Ison's sales and marketing leader for Halo Wheels as we settle in the firm's kitted out in-house showroom.
Straight off the back of Brexit's uncertainty, what's a little pandemic anyway? The team here are in good spirits despite the headwinds of trade both locally and internationally. And why not? The distributor has weathered every kind of storm the bike trade has to offer and each time reinvented itself as an innovator.
"We're speculating at this stage, but if people do opt to take to bikes to beat the pandemic's travel problems, then perhaps they'll begin to acknowledge the money saving over other transport forms, not to mention the feel good factor of exercise in the daily routine. Long-term, this awful virus may not hit the bicycle industry quite as hard as it might hit some other industries" says fourth generation director Lloyd Townsend.
Ison's journey began in 1895 when The Light Blue became a local favourite. As a distributor, Ison now has since 28 years of wholesale business behind it, the past 20 of which the firm has consistently evolved a key house brand – Halo Wheels. In between, the firm has gained notoriety in the mountain bike and jump world with Identiti. Today you might argue, among other things, that Ison is somewhat of a mainstay for the gravel and bikepacking enthusiast retailer.
Lunn reveals on that note that Halo has begun work on a range of Gravel tyres that are likely to break cover later this year. These will land in multiple iterations; 700c, 650b and various tread patterns. Each has been a few years in development following stringent testing in real world conditions. Both black and on trend tan walls will be on offer when they arrive in stock.
One certainty is that whatever the speciality or brand surging in popularity, Ison has always been there for the bike shop with a deep range of spares and support.
That's key to the success, says Townsend. "We have always been strong on support. For the most part we have all service items on site, ready to ship next day in most cases. Our tech support and warranty is very good, it's fair to say; in many cases the shop will be able to reach the very designer behind the component in the case of our house brands, but that knowledge flows through on third party brands too as we're all enthusiasts."
An example is the service that Ison provides to customers with HT Components pedals, where the supplier offers a one year free service guarantee on. Likewise, Kenny Wilson, the relatively new MRP brand manager within Ison mentioned that he's targeting suspension servicing to be turned around quickly in-house for those looking to get their suspension dialled-in.
Of course, for the bike retailer servicing has become a lifeblood and that trend doesn't look set to change anytime soon. We're told that the distributor has noted a trend toward more purely service led businesses opening in recent years.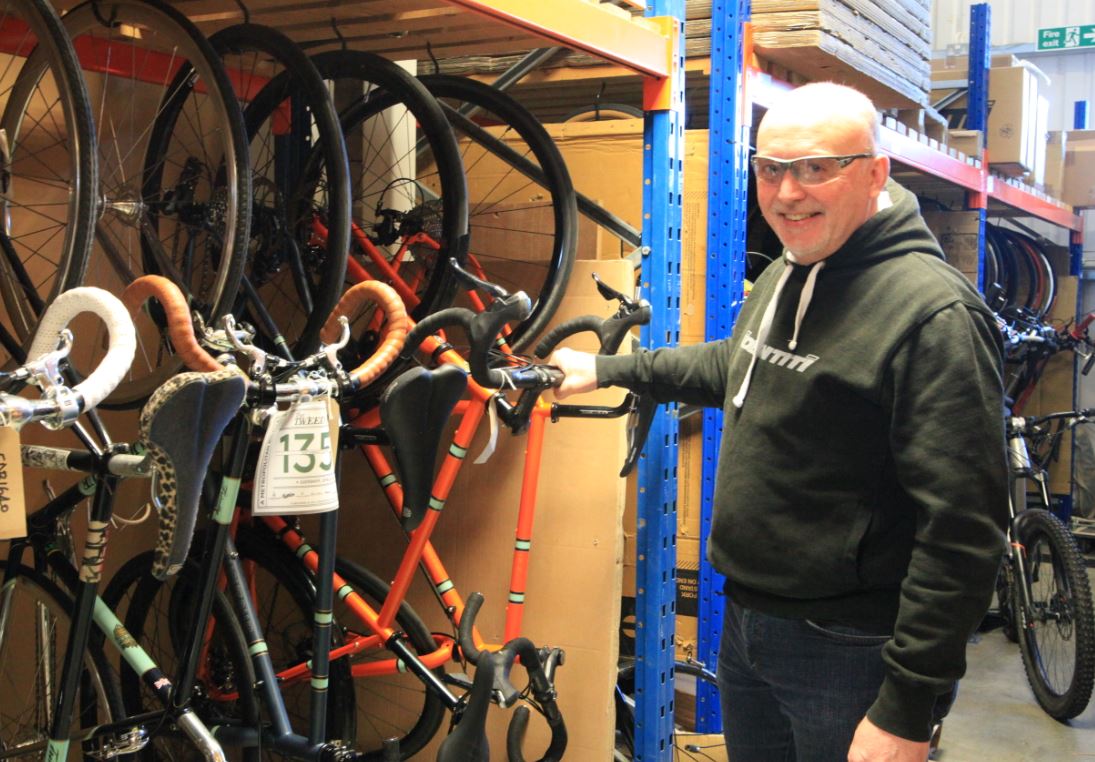 Townsend believes that Ison's workshop offering is a treasure trove that's not touted often enough.
"This segment of standalone mechanics now has to be treated as a legitimate part of the trade, though of course checks are made on all new accounts. We've perhaps not turned enough attention to that strength. Ison is and always has had a great range of specialist tools, small parts, workshop items and accessories. We're a bit of a get out of jail distributor for many shops that have a niche query that needs a quick answer, the knowledge is here to give that answer too, even on dated componentry, or the perhaps too wide range of modern standards."
The topic of standards is a hot potato for the industry, but for Halo the shop's headache is dimmed with the designers factoring such things into the design.
"The key thing is to keep the customer from going elsewhere and reducing the need for the end-users to change too much at once. Our latest wheels are all tubeless ready out of the box, so from a shop point of view that's saved time, margin and a happy customer," says Lunn.
Halo has become somewhat of a flagship in the Ison portfolio having built up a strong back catalogue of rave press reviews. Initially those came in the off-road segment, but like the chameleon that the parent company is, Halo has again reinvented itself for the road and gravel segments and scored similarly enthusiastic feedback from reviewers. The value proposition lines up very well against the competition too, with the firm's Carbaura (Carbon) wheelsets starting just shy of £1,000 and running to only £1,109.95, depending on the 35mm or 50mm depth, disc or rim brake spec and choice of either Campag, XDR or Shimano HG type freehubs.
"We signed Russ Downing recently and he's come in with some great ideas for ride development and he's a fan of the 120-point engagement hub that has been a Halo mainstay for a while now. In the corners that allows instant power, which when it comes to marginal gains has its merits. The road range has expanded steadily and we can now offer custom builds, dynamo hubs and the peace of mind that your build was hand-built and as such the back-up exists if you crunch a bearing or spoke," says Lunn.
Gravel is joined as a trend in the ascendancy by the inescapable topic of e-Bikes, for which Ison has bided its time and landed itself a label which it sees a bright future for in Benno Bikes of Switzerland.
"It fits a need that I think we're seeing increasingly in cities," explains Townsend. "These are more everyday cargo bike, rather than the full-on large wheelbase utility vehicle, so they'll fit on the shop floor and meet the demand for those customers wanting a sustainable transport option. The best bit about them is the load capacity which is truly among the best in the industry at up to 200 kilograms. The rear rack alone will take 60kg. They're versatile too, with the modular attachments easily able to see two Yepp child seats attached in a very short time."
Landing soon is the RemiDemi, which takes the concept and squashes it just a touch further to create a low step over, highly versatile comfort bike with large volume tyres. The bike is designed stable, making it perfect both for an older customer who values that confidence, as well as a younger crowd looking for a unique look product. The trademark Etility design means, like others in the line, it'll carry the range of Benno trays, Yepp seats and Racktime baskets, trays or bags. Like all in the range, it's Bosch that provides the assistance, while more subtle detail comes in the form of lighting from Finnish specialists Herrmans.
With higher value bikes creeping into the portfolio in recent years, it seems apt that Ison has in recent times struck a deal with yet another UK maker of goods. Indeed, it was in response to the ticket prices of some e-Bikes peaking above even some motorcycle prices that a new brand was selected. Joining Renthal, Fibrax and other domestically produced parts, Squire – the 240 year strong security experts – now sell tried and trusted locks and anchors through Ison Distribution.
Ison's sales manager Bryan Harris enthusiastically explains: "They make the world's strongest padlock as tested for the Guinness Book of Records, but more than that they're moving with this 'smart tech' trend with the Inigma Bluetooth locks which are Sold Secure Gold rated. These are mobile operated and as such you can share your lock code with friends or family needing to use your bike. Better than that, for a bike shop managing a fleet, or a corporate account, it could be a useful functionality. You can actually control multiple locks from your phone and keep logs of when they were accesses and by who."
Another niche strength of Squire lies in its range of high security combination bicycle locks.
Most folks historically associate 'combination locks' with 'easy to pick' low grade locks. Squire's sold secure silver rated range of locks is different. They carry what is best described as a "ghost feel mechanism" that's designed to make the would-be-thief think they have cracked the code when they haven't at all. This unusual feature, along with top quality design, materials and up to 1,000,000 possible combinations will frustrate all but the most determined of bike thieves.
The innovative 'Snap-Lock' with its unique 'carabiner inspired' shape is a lightweight sports bike combination lock with a sold secure silver rating. Squire has a comprehensive range from entry level to the BlueTooth Inigma series, and are all now available next-day from Ison along with whatever else a shop needs.
Harris concludes by revealing that, for the past two years, the distributor has seen continuing strong growth with independent store sign ups in particular.
Steve Clarke, Ison's road bike specialist and Light Blue brand manager also added: "Not forgetting we're 125 this year, in the summer we're planning on having a birthday ride for The Light Blue's anniversary. Dealers and cyclists can enjoy a relaxed day out in and around Cambridge riding on their Light Blues with us."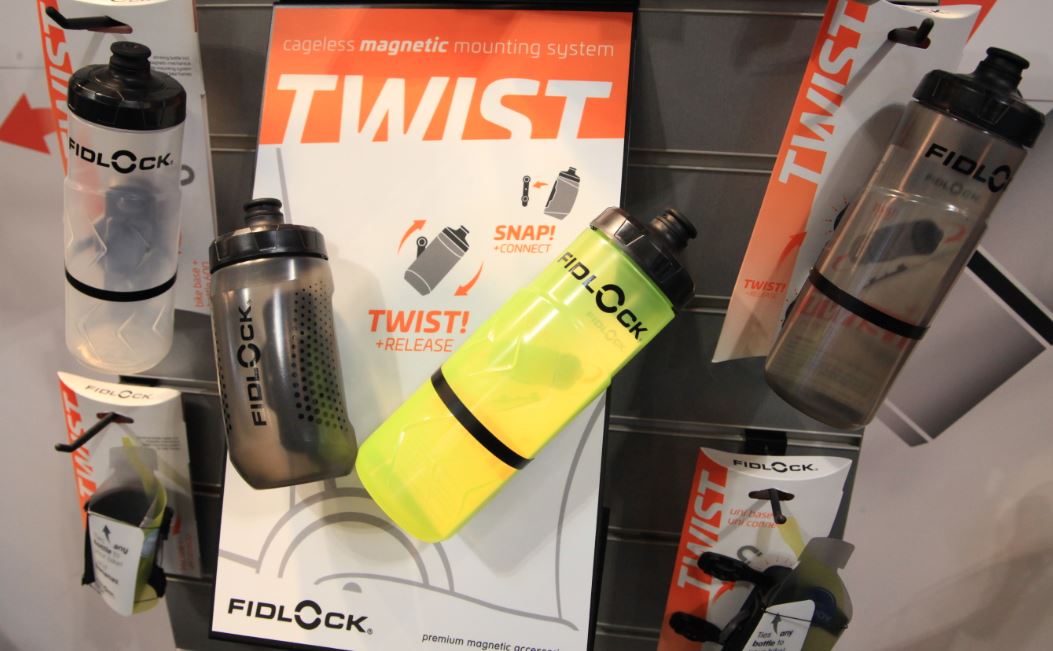 Lloyd then offered a quick tour around the Aladdin's cave of 11,000+ different Skus neatly housed in their bespoke warehouse and concluded that "introducing 'unique brands' like Fidlock has added a string to Ison's bow and enabled the supplier's accounts to similarly differentiate themselves in a crowded marketplace.
"Customers seem to be demanding the products we carry,  I expect it's because they've often got a strong USPs. I also think there is good faith in our back-up support for shops and that's a two-way valued relationship," he concludes.
Ison Distribution: 01353 662662
Email: sales@ison-distribution.com