Jay Townley: The Trump effect on the bike business and transportation thus far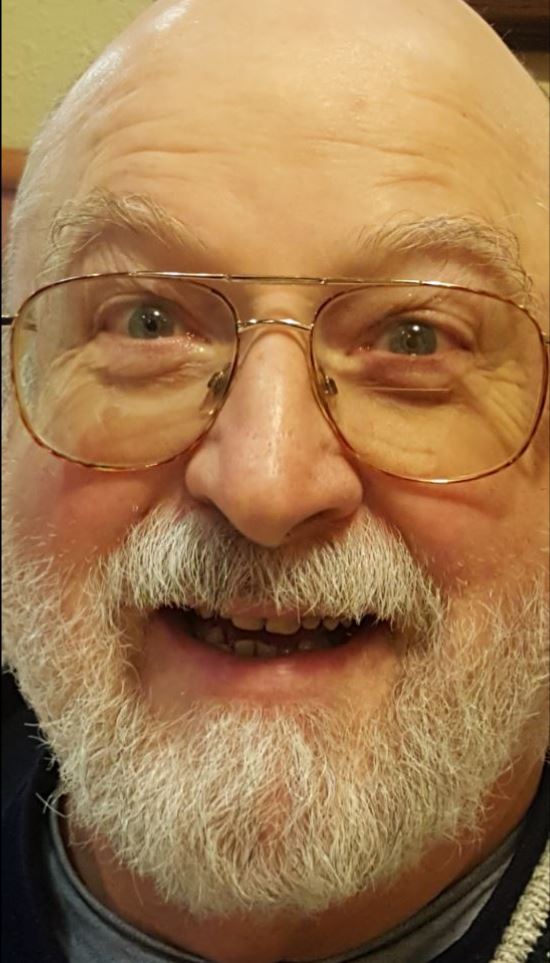 At the time of writing, it has been 24 days since one of the most contentious and surprising presidential elections in American history. Jay Townley looks closely at what the new Trump Administration could mean to the future of the American bicycle business: 
While election day 2016 was something to celebrate for some and a disappointing let down for others – it was, in reality, something to celebrate for mobility advocates, including bicycling because of local ballot measures supporting funding and investment in transportation that voters approved.
"Election Day 2016 was historic for ballot measures that supported investment in public transportation," says Jason Jordan, director of the Center for Transportation Excellence.
"We saw a record number of measures on ballots," Jordan says. "There were 77 measures nationwide; 71 percent, of those passed. That accounts for almost $170 billion in new transit funding."
This means that 55 ballot initiatives were approved by voters, who agreed that the funding would come directly out of their pockets, not from Washington!
Transit didn't just win in big cities and blue states. According to Jordan voters approved referendums to spend more money on transit in more traditionally car-centric cities, including measures for new rail and bus rapid transit in Raleigh, N.C., public transportation projects in Charleston, S.C., and transit expansions in Columbus and Toledo, Ohio, and Indianapolis, among other cities.
"There's an infrastructure deficit out there, and that's existing everywhere, red state or blue state," says Art Guzzetti of the American Public Transportation Association.
Now transit advocates hope to capitalize on President-elect Donald Trump's call to spend up to $1 trillion on infrastructure, a plan which Guzzetti says should now gain bipartisan support in Washington.
What's not to like about spending $1 trillion on infrastructure?
"It very quickly gets to be much more difficult and complicated when we talk about how we're gonna pay for this," says Democratic Congressman Dan Lipinski of Chicago, who sits on the House Transportation and Infrastructure Committee.
He's not so sure his Republican colleagues will go along with funding public transit in big Democratic-voting cities such as his, and even if they do, he's skeptical about one of the possible funding sources.
Trump wants to create an infrastructure bank, using tax credits to leverage private investment in infrastructure projects. But Congressman Lipinski says those are essentially loans that would have to be paid back with revenue from something like tolls.
"We do not, first of all, want to make every road a toll road," says Lipinski. "And there are things such as public transportation which would not ever get funded in this manner."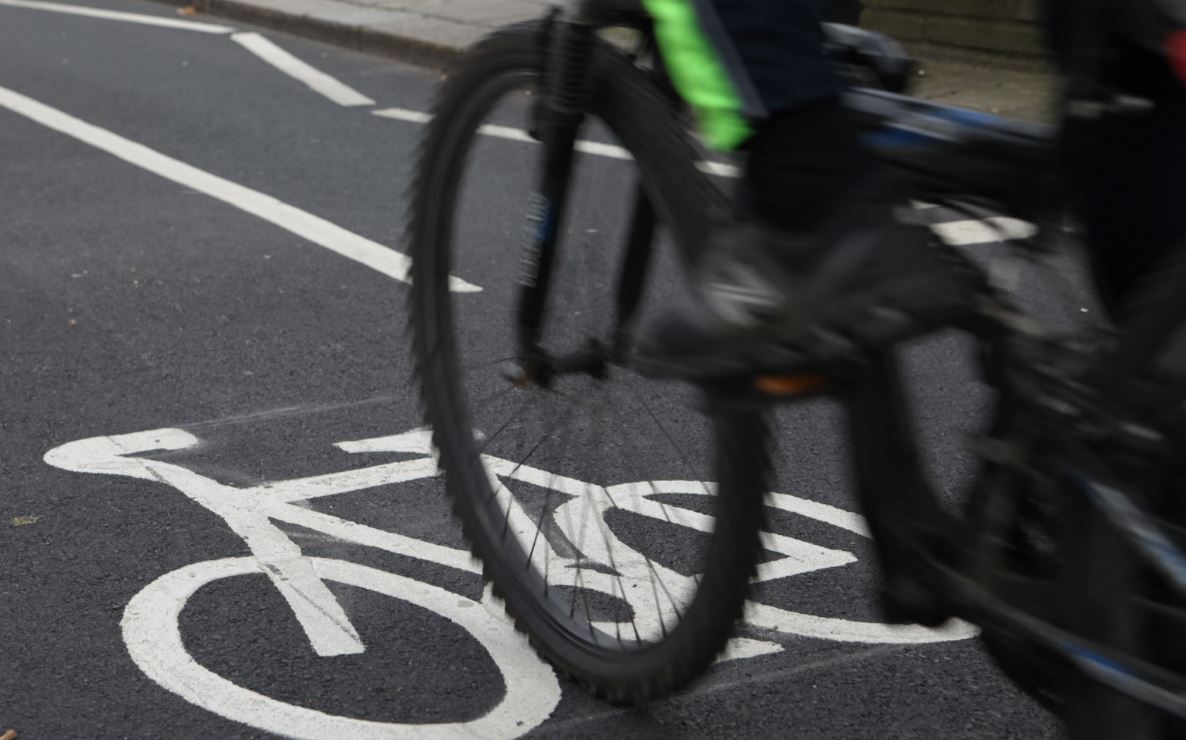 Transportation consultant Steve Schlickman says infrastructure banks are good for toll roads, airports, port facilities and other projects that generate revenue from their users.
Schlickman, who is also former executive director of Chicago's Regional Transportation Authority and the former director of the Urban Transportation Center at the University of Illinois-Chicago, says any project funded through an infrastructure bank must have the ability to generate enough revenue to pay back the loan.
"The vast majority of our public infrastructure can't do that," he says. "What about free roads, mass transit, pedestrian ways, bike ways. They don't pay for themselves."
The task ahead of bicycling advocates is creating a distinctive and compelling identity for bicycling as an essential component of mobility that will have an ROI in some form for local communities and municipalities.
This local persona or identity for bicycling and related facilities as a component of mobility will also be important at the federal level, where the fate of the Federal-Aid Highway Program or the FAST Act that is now Public Law 114-94 which took effect retroactively to October 1st, 2015…and contains provisions for spending a total of $4.2 billion on bicycling facilities over the five years from 2016 through 2020…is going to be decided by the Trump Administration and the 115th Congress.
Why?  Because, as already noted, the president elect has pledged to spend $ 1 trillion on American infrastructure. This may suck-in and include in whole or part the funding already provided in the FAST Act, or supplement it, or totally change what is still to be spent. Although, the most drastic changes to the funding will require legislative action by Congress.
A step along this path toward the future for the new Administration was taken November 29 when president-elect Trump nominated Elaine Chao to head the Department of Transportation.
Chao was born in Taiwan and immigrated to the U.S. with her parents at age 8. She worked in both Bush administrations, has ties to the Heritage Foundation, has sat on numerous corporate boards, and spent several years running the United Way of America. She is married to Senate Majority Leader Mitch McConnell, Republican from Kentucky.
In his nomination remarks president elect Trump said: "Secretary Chao's extensive record of strong leadership and her expertise are invaluable assets in our mission to rebuild our infrastructure in a fiscally responsible manner."
Chao is the third women and second Asian-American to be nominated by the president elect for a cabinet level job requiring Senate approval and she was President George W. Bush's Labor Secretary, an appointment that made her the first Asian-American woman ever appointed to a cabinet position. she was also the only member of Bush's cabinet to serve throughout his entire eight-year term.
She worked as a deputy transportation secretary during President George H.W. Bush's administration, which means she has some knowledge of the most important federal agency to the future of American bicycling and eight years as Labor Secretary means she has extensive experience running a big federal agency.
In addition, her experience and her husbands' position mean she knows her way around the Congress and the federal budget process.
This is all potentially good for bicycling in America, but the big questions are, will the Trump Administration essentially leave the funding provisions for bicycle facilities in-tact, or modify the funding provided – and if so will the funding be increased or decreased?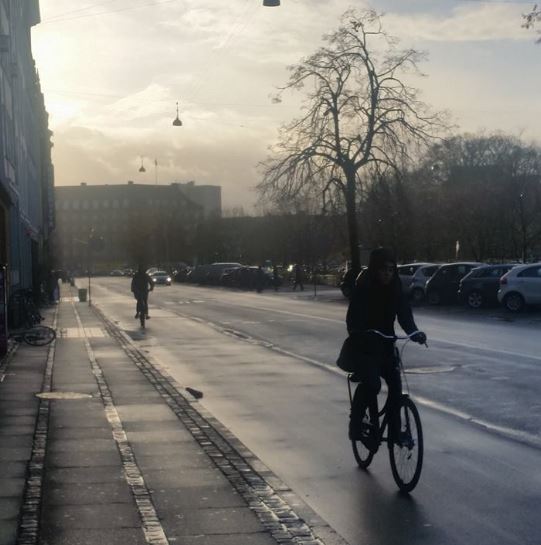 Another possible scenario – bicycling is totally ignored by the federal government. As we have already seen, there is plenty happening relative to funding for transportation at the local and community level and bicycling advocates are already working to understand these initiatives and compiling a comprehensive list of the cities and municipalities to focus their efforts to ensure bicycling is included in these mobility and transportation projects.
It will be several months before we see answers emerge from the department of transportation and its new Secretary.
What we can say for certain, less than a month after the election – is the near-term future through the first quarter and into the second quarter of 2017 will be relatively uncertain – and uncertainty is never good for business.
But it is only 24 days since the polls closed and a lot can happen to eliminate uncertainty and improve overall confidence in the economy and what the future holds.
U.S. trade relations with China in particular will need to be watched very carefully from this month through late April-early May 2017.
So, on Day 24 we advise the American bicycle business shouldn't plan on a significant uplift in sales during the first half of next year as the Trump Administration organizes its trade, legislative and administrative agenda with the 115th Congress. Legislation will be passed and signed into law that will implement the new government's policies relative to taxes, infrastructure, trade and regulatory changes that will impact the economy, retail sales and the American bicycle business.
In turn, we believe the American bicycle business is going to have to adapt and change its strategy, methodology, and tactics to have its voice heard, its message and initiatives effectively communicated and accepted at all levels of the local, state and federal governance put into power by the new politics. It doesn't matter if Donald Trump serves for one term or two because the political "system" and the political parties themselves have been forever changed by this election, and will be continually evolving going forward.
We also want to confirm that the basic demographics of America didn't change except that the subset of data showing who voted and who they voted for is already being analyzed.
In fact the demographic database is what makes it possible to eventually determine how the population voted, but it will take more research to accurately determine why they voted the way they did – and its this dataset that marketers in the bicycle advocacy, bicycle brand and supplier companies and their trade associations will need to analyze and use to change their direction, adapting new strategies, methodologies and tactics to reach out to and actually connect with Americans. We must begin to overcome the obstacles to riding bicycles.
We will update this report around Day 52, at the end of December and 2016. In the interim, please let me know if you have any questions, comments or suggestions.