£17 a head spend on cycling for Londoners revealed by Mayor
London is set to benefit from a £154 million per year spend on cycling over the next five years, the Mayor Sadiq Khan has announced.
A new record figure, not just for London, but for the UK, the spend equates to £17 a head – a figure flagged as on par with Danish spending by the London Assembly.
Having come out in favour of cutting pollution and having last week announced the 7am to 7pm closure of the Bank Junction to all private motor vehicles, Khan's office has moved to calm fears of slow progress on cycling since he took office.
Over the course of the Business Plan, up to 2021/2022, a total of £770 million will be spent on infrastructure and initiatives to promote cycling. At an average of £154million per year, it is almost double the £79 million per year spent over the last mayoral term. This plan sees 5.5% of TfL's budget spent on cycling.
This new budget, which it is hoped will drive progress toward the target of 1.5 million cycle journeys per day by 2025/26, includes the completion of phase two of the North-South Cycle Superhighway from Farringdon to Kings Cross, which will begin construction next year. It also includes the extension of the East-West Cycle Superhighway from Lancaster Gate and work to deliver Cycle Superhighway 11 from Swiss Cottage to the West End, which the Mayor has given his endorsement for and next steps will be announced imminently.
The Business Plan also confirms funding for two new Cycle Superhighways. Consultations will begin next year on Cycle Superhighway 4 from Tower Bridge to Greenwich and Cycle Superhighway 9 from Olympia towards Hounslow, with each route also tackling a number of traffic-dominated junctions. These new routes will open up even more of south-east and west London to cycling. The gaps in cycle routes left by the previous administration will also be looked into to make sure they usefully connect with each other, particularly in central London.
Working with London boroughs, the three Mini Hollands in Enfield, Kingston and Waltham Forest and at least 20 more Quietway routes will be planned or rolled-out, making cycling safer and easier in different parts of London, including Hammersmith, Finsbury Park, Croydon and Barking.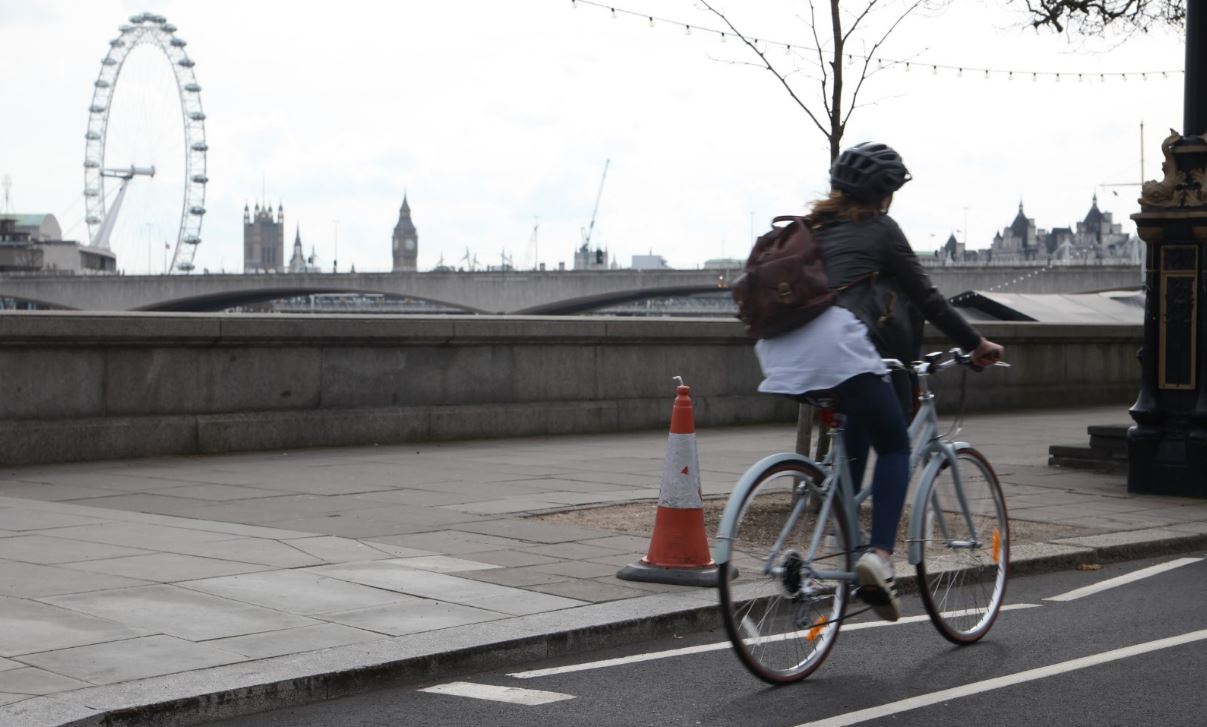 Investment will further deliver more joined-up cycling infrastructure right across the city, including a new cyclist and pedestrian bridge linking Rotherhithe and Canary Wharf, creating easier connectivity in the area. It will create a connection between south-east London, the docklands and beyond, linking the forthcoming CS4 to the existing CS3 and CS2 routes north of the river.
Further research, to be published in the next few months, will identify the links that are fundamental to the development of a cycle network. These include connections between Wembley and Hammersmith, Kilburn and Edgware, East Finchley and Hoxton, Tottenham and Camden Town, Hackney and Canary Wharf, Greenwich and Oval, Streatham and Oval. TfL will work with relevant boroughs and other partners to assess the feasibility of these much needed improvements.
Ashok Sinha, CEO of the London Cycling Campaign, said of the announcement: "This unprecedented investment in cycling shows the Mayor is serious about meeting his promises to triple the extent of London's protected cycle lanes, fix the most dangerous junctions and enable boroughs to implement major walking and cycling schemes. It will help make London a better, greener, healthier and less congested city."
You can read more detail on the proposals at London.gov.uk.