Kryptonite dips into urban cycle lighting
Kryptonite have become the beneficiary of Allegion's 2015 acquisition of security and lighting label Axa with the debut of a new urban cycle lighting line at Eurobike.
Due to ship to distributors at the end of this month, Kryptonite's lighting portfolio will, for the time being, focus on the urban cyclist with a view to catering for the off road rider in the future.
Five models make up the current line, all of which come USB rechargeable, with a silicone style strap and carrying a two-year warranty.
"It's an exciting time as we begin our expansion into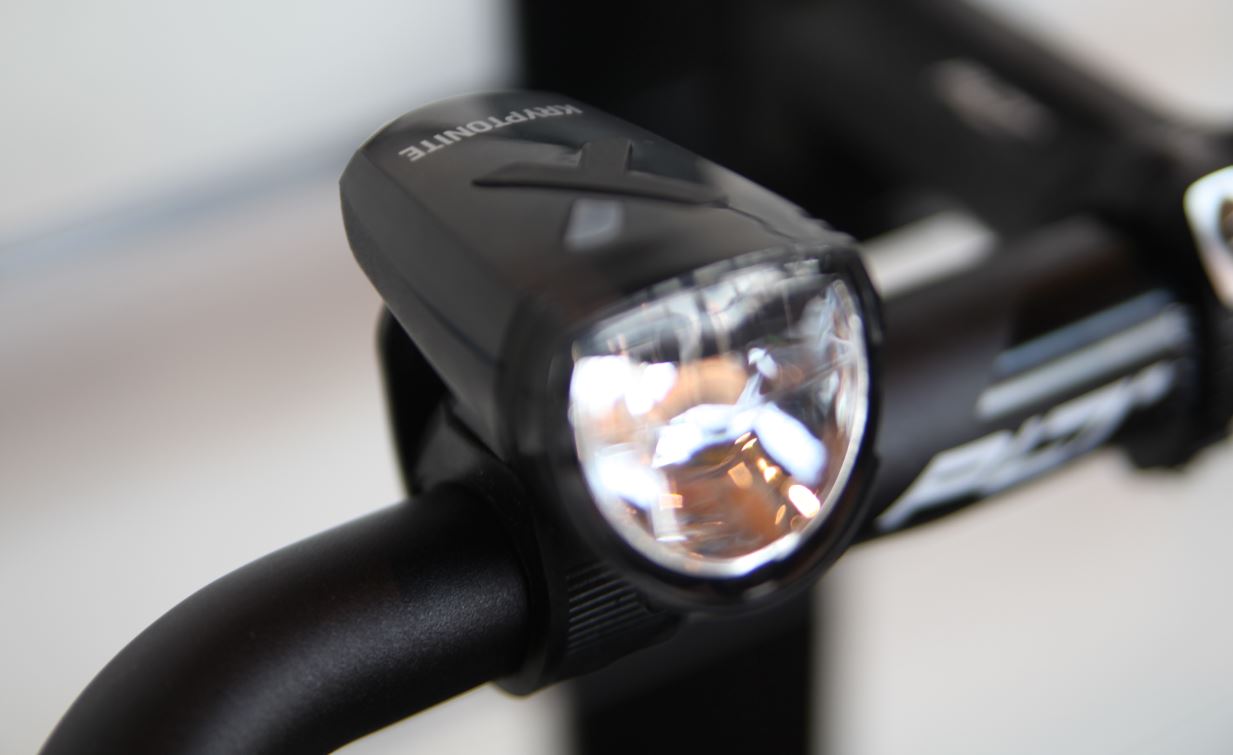 the lights category," said Nick Watkin, Kryptonite general manager. "We are thrilled to now offer additional peace of mind to customers who have trusted us for more than 40 years with keeping their bikes secure. From our experience within the security category, we are well positioned to become a leader within the lights category as we remain focused on a rider's primary safety and security needs."
"We certainly believe we have increased value to riders and to our dealers by this extension into a second must have accessory category," added Watkin. "Our brand is proven and trusted as a leader as both riders and dealers expect quality products with great services at a competitive price from us. Our extension into lights comes at a key time as more of our dealers look to maximize efficiencies with both ordering and inventory control process."