Matthew Barker interview: "We forecast industry consolidation early and set a strategy. Zyro-Fisher is now geared up to thrive"
"This strategy was always a gamble of sorts, but more a statement of intent," says new Zyro-Fisher CEO Matthew Barker.
The April acquisition of Fisher Outdoor by Zyro caught the best of us in the bike world off guard. It was an incredibly well-kept secret by cycle trade standards, with discussions beginning early in Q3 2015 and breaking cover only on the morning of the imminent announcement. But the story begins even earlier, says Barker.
"Zyro's turnover didn't triple before we moved from Thirsk to Darlington. That move saw us go from a 32,000 square foot warehouse, one which the business outgrew in just four years, to the multi-million pound Darlington headquarters, which offers 100,000 square feet. Investing in a facility more than three times the size was strategic, we desperately didn't want our infrastructure to constrain opportunity. We put our bets down around 2013 that market consolidation was coming and we wanted to be in a position to not only survive, but thrive when that time came."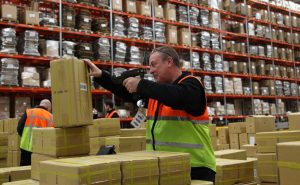 The move to acquire what was considered a strong, but admirable rival was set in motion as the summer peak selling season hit, with Zyro making an approach with the backing of investment from LDC, part of Lloyds Banking Group.
"The businesses fit remarkably well," says Barker. "We identified Fisher as a first choice to create a 'super-distributor' of sorts. But size doesn't matter in all of this. The biggest does not necessarily mean the best. Simon and Julie Ellison have always been very driven to be the best, not by their standards, but by their customers'. At the time and even today there's a huge number of distributors offering similar services, which is bound to lead to consolidation. Thankfully we'd positioned ourselves to cope in advance."
Now occupying the role of CEO, Barker has a broad range of experience. Essentially an accountant by trade, he's occupied roles at Deloitte in a business advisory, finance and retail capacity, as well as having worked with a FTSE 250 listed retailer. With deep experience in e-commerce, earned from a spell at Kitbag.com, among others, Barker's skillset is wide. "I think like a retailer," he says, which paired with the aforementioned experience should be of comfort to his now enormous customer base.
With over 200 staff across the businesses, the distribution giant now has a wealth of talent on its books, something that Barker says is allowing Zyro-Fisher to excel when it comes to the finer detail. The marketing team, for example, has a number of specialists now. As a result, the merging of two supply giants will create a best of both scenario, not one completely absorbing the other, insists Barker.
"Unfortunately in these types of coming togethers there are decisions that have to be made for the good of the newly forged business. Some good people who built Fisher Outdoor to what it is today will leave the business, though wherever possible staff are retained. In the instance of our sales and brand management staff we are looking to retain a presence in the locality of St. Albans. Some staff are relocating to the headquarters in Darlington too."
"Even before the dust has settled we're starting to see the positives of the coming together. Take our B2B, we're working toward having this live during August and it will feature the best bits of both distributors' experience. The dealer will benefit from an industry-leading platform here and in many other areas."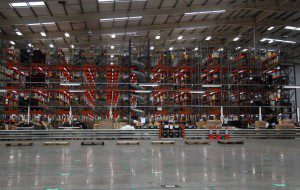 Fisher Outdoors' Home Delivery and Margin Support programs are two more positives for the dealer flagged up by Barker that will complement the best of Zyro's services.
"We're continually investing in things like Myagi's training, to which we were an early adopter, so expect that to continue," says Barker. "At our trade shows we'll do our best to continue to recruit people like Mary Portas in order to deliver retailers a wide range of perspectives in order to assist their business strategy."
Barker himself says that looking outside of the cycle industry has been key to delivering Zyro's strategy in the past few years. When asked about the industry changing, most notably the adoption of differing routes to market and the looming battle between a newly evolved super-e-tailer and other market forces such as Halfords, Barker remains calm.
"We've looked carefully at how these things have played out beyond our industry, you have to. In many cases these consolidation periods see the specialists weather a storm and emerge stronger. It's not easy for the retailer, sure, but we're 100% invested in supporting our dealerbase. The importance of the independent bike retailer in delivering often technical product cannot be underestimated. In order to truly enjoy their purchase to its potential, specialist knowledge is required at the point of sale."
Zyro-Fisher will however adopt a multi-channel strategy. Larger fish in the market will have access to certain labels, but on a level playing field to the independent shop, says Barker.
"We have two customers, the brands and the dealerbase. It's essential to ensure that a label can exist and where relevant in both channels. Retail confidence is, however, key to that success, so we won't be doing anything to undermine that faith. I've found when looking at other trades that during times such as the bike industry is experiencing, there will be a sway toward the online retailer, but that there's always a bounceback for specialists who provide a good service. When it comes to margin we'll
ensure each level of the chain gets their fair share and our business will continue to re-invest to support trade growth at all levels."
On brand relationship, Eurobike would typically be a busy time for driving fresh trade, but not this year.
"We've a lot of existing relationships to nurture and integrate into the new structure, these customers are our focus for the time being. In signing this acquisition, the strategy has to be for measured, not out of control, growth. It would be unwise to forget that the industry has not yet passed through this challenging period, so we're building a foundation for our customers for the long term."
The domestic dealerbase will have the opportunity to catch up in person at the NEC Cycle Show, running September 22nd to 25th. Further exhibitions are still being discussed, another area from which two pools of knowledge will be useful, hinted Barker.
In concluding our interview it was important to ask what the new Zyro-Fisher is most excited about.
"At the moment there's a lot of work behind the scenes that's not visible and it's very much business as usual, but I'm looking forward to introducing our wider dealerbase to new opportunities in the coming months. If I can find the time between all these meetings, perhaps I'll slip out on the road bike to tackle some of Yorkshire's more challenging gradients."