MY17 bike previews: Felt's Redemption, Specialized's Sequoia, Tern's Elektron and Olympia presents the F1
Before we know it there will be product round ups galore as the calendar's main trade shows kick in. Here's a few that have appeared on the radar before the industry gathers around Lake Constance:
Olympia F1 Race 
It's not by chance that Olympia calls its flagship 29er the F1, having granted its roster of professional riders what it says is an uncompromising approach to design.
Featuring a rugged steering section and bottom bracket joint, the weight of F1 is slimmed right down in low stress areas, yet enhanced drastically wherever Olympia could squeeze out more return on rider power. A small frame will tip the scales at just 1,050 grams.
The lowered and tapered steering section is inserted in a solid joint, providing the point of departure for the horizontal and down tubes. This creates an exceptionally rigid block able to withstand and absorb stress.
Shortened vertical rear stays further give the F1 more agility and acceleration qualities on the trail, which paired with boost 148 standard offer what Olympia says is the best handling off-road hardtail they've built to date.
The F1 is available for order now and delivery to dealers by October 2016.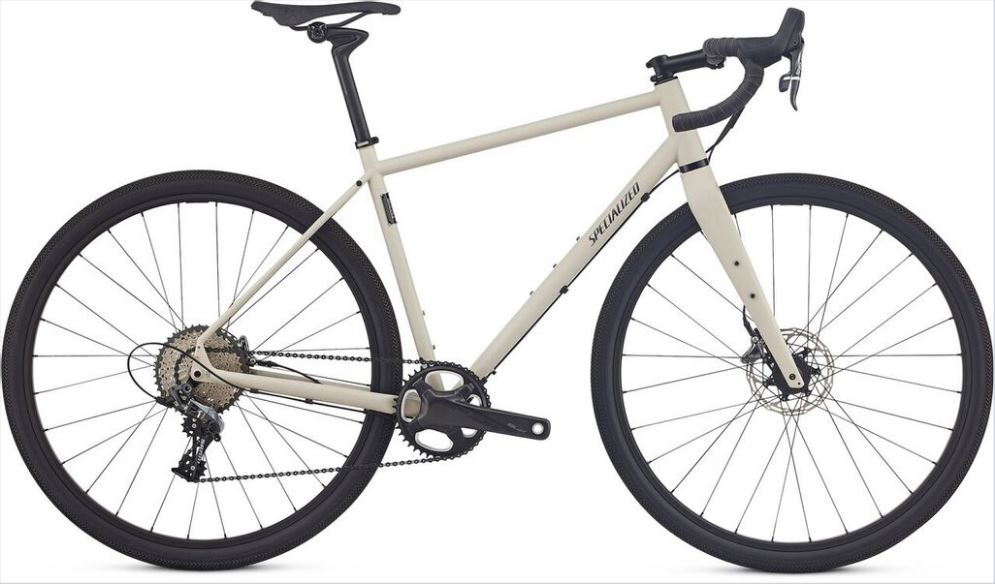 Specialized Sequoia 
Specialized's new 1×11 take on what a gravel bike should offer has landed in the Sequoia.
Noticeably clean-lined, the Cr-mo tubing is internal light cable routing ready, sports flat mount discs and is ready for the addition of fenders or racking.
Up front, there's a FACT carbon fork to remove the small vibration, which also sports an additional mount for a bottle cage.
At £950 for the basic spec, it's cycle to work scheme attainable for the UK consumer, but otherwise well specced in frame sizes 50 to 61.
If the customer fancies an upgrade, at there's a 105-spec at £1,500, or the Expert build, delivering SRAM Rival and Force componentry, a super stiff FSA SL-K Light crankset and upgraded wheelset, among other features.
Each build is specced with 700c x 42mm tyres, meaning what Specialized calls a "genre-shattering" bike is truly capable on looser terrain.
Tern's Elektron
Teased earlier last month, Tern has now gone live with its compact folding electric bike.
Claiming to be the bike to "accelerate urban mobility", Tern has partnered Bosch to create a ten second folding bike that builds in everything the commuter cyclist would need from the off. There's an integrated cargo rack, discreetly housed 150 lumen Valo 2 lights and mudguards, as standard.
The all-new Elektron platform integrates eight patented Tern technologies, like the adjustable Andros stem and ultra-stiff Physis 3D handlepost. The Elektron's main frame joint is the new OCL+, a heavy-duty update of Tern's OCL design, overbuilt to exceed ISO4210 and EN15194 testing requirements.
"E-bikes are fundamentally transforming the way people get around in cities," stated Josh Hon, Founder and Team Captain of Tern. "They flatten hills, make headwinds disappear, and reduce commute times – that's why people love them. Still, they're nearly impossible to transport by car or local public transport. And most e-bikes are difficult to store in downtown apartments, leaving them vulnerable to theft. The Elektron solves these issues."
Dealers and Consumers can stop by the Tern booth at B4-406, or the Tern demo booth at DA-501, test ride the Elektron, and be entered in a drawing to win one bike each. Customers in the US and Canada can also win a bike after a test ride at Interbike.
The Elektron will also be featured on Kickstarter, launching in October 2016.
Felt's Redemption
Inspired by the trail-going Decree, Felt's latest electric addition utilises a classic four-bar system, not too dissimilar from independent suspension systems used elsewhere in the MTB portfolio.
Specifically adjusted to house a Bosch Performance Line CX motor, the geometry retains the Decree's feel, offering long-travel and low centre of gravity, resulting in high-speed comfort.
The Redemption-e was designed with a sand cast node. This one-piece part combines the motor mount, suspension pivots, cable management, bash guard, and seat mast. The result, say Felt, is uncompromising strength and stiffness where it's needed, as well as a more elaborate motor node design to optimise the suspension kinematics.