Oakley cycling helmets to hit the market in February
Eyewear giant Oakley will now be able to supply bicycle shops not only with optics, but with cycle helmets and technical clothing too.
Taking a large booth at Eurobike to debut its product portfolio, the firm lifted the lid on a trio of helmets; the ARO 3 road, ARO 5 aero road and ARO 7 time trial helmet.
First looks show a product with plenty of technical features, with both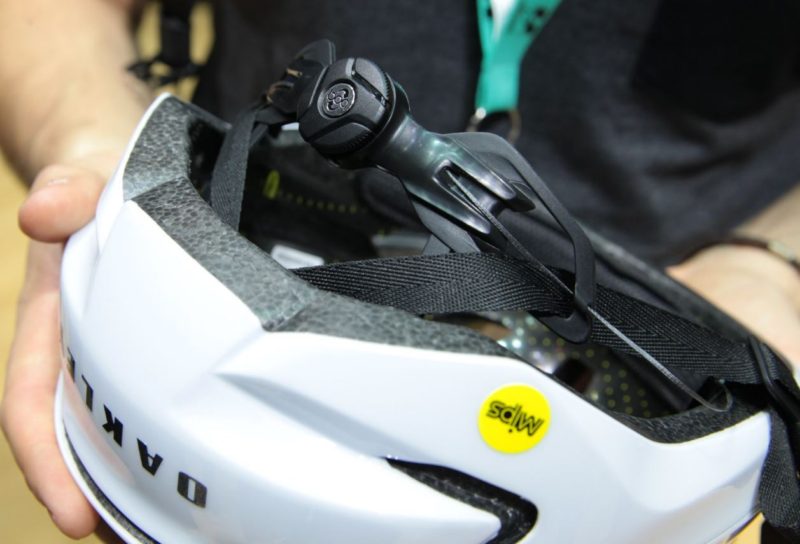 MIPS (carried on all) and a unique to Oakley BOA closure featuring on the samples on show.
In constructing the chassis of each helmet, the brand has drawn on Computational Fluid Dynamics and wind tunnel testing, in particular on the ARO 5 and 7.
Some clever science has also featured in determining the exact location of venting. Oakley's Global Product Marketing Manager Hans Arnesen explained that the aero and time trial helmets carry pronounced venting on the side and rear in order to create a vortex for the air to channel and release.
Research and development has taken place in the background with Team Dimension Data, who will wear the branded helmets in 2018.
Pricing in USD comes in at $180 for the ARO3, $250 for the ARO5 and $500 for the ARO7.
Stock is expected with Oakley accounts by February of 2018.