Orbea launches new dual battery Keram e-Bike
Spanish bicycle manufacturer Orbea has launched a new dual-battery model of e-Bike called the Keram.
Available in three versions, the Keram MTB, Keram Comfort and Keram Asphalt are each geared for a different adventure or commute. The Keram MTB has three specifications which include the Keram 15, Keram 20 and Keram Max. The Keram Comfort and Keram Asphalt versions both have two specifications: Comfort 20, Comfort 30, Asphalt 20 and Asphalt 30.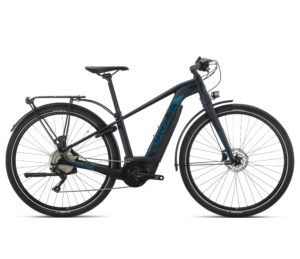 The Orbea Keram operates an optional dual battery system, enabling customers to double their riding capacity, or instead install a water bottle cage or lock.
Pricing starts at £2,069 for the Keram 20, Keram Asphalt 30 and Keram Comfort 30, while the Keram 15 retails at £2,399. The Keram Max, Keram Asphalt 20 and Keram Comfort 20 are all priced at £2,499.
The Bosch performance battery (400/500Wh) fits within the bicycle's downtube for added protection, including tool-less battery access for convenience. The frame also contains a highly protected, rubber shielded charging port and an Abus Plus lock.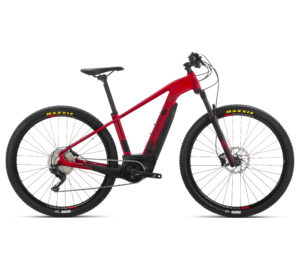 From the hidden battery to the chainstays cable routing, the design offers integration of the motor and related parts alongside specifically designed custom covers.
Sport geometry
The Orbea Keram's features are designed for pedalling in a more comfortable and safer position than on traditional-style bikes. The Bosch Active Plus 25kmh motor will to do part of the pedalling work, while the Orbea Keram frame has a steep slope and steering angle to increase stability and make the bike easier to ride.
The new range of Keram e-Bikes are designed to adapt to a wide variety of users with different needs, and are compatible with the majority of cycling accessories, including: carriers, lights, fenders and locks.
The new range comes after the full-sus e-MTB e-Bike was released by Orbea last year.