Windwave takes on RideWrap frame protection goods
Windwave has announced the signing of RideWrap products to its portfolio, giving bike shops access to a frame protection option for their customers.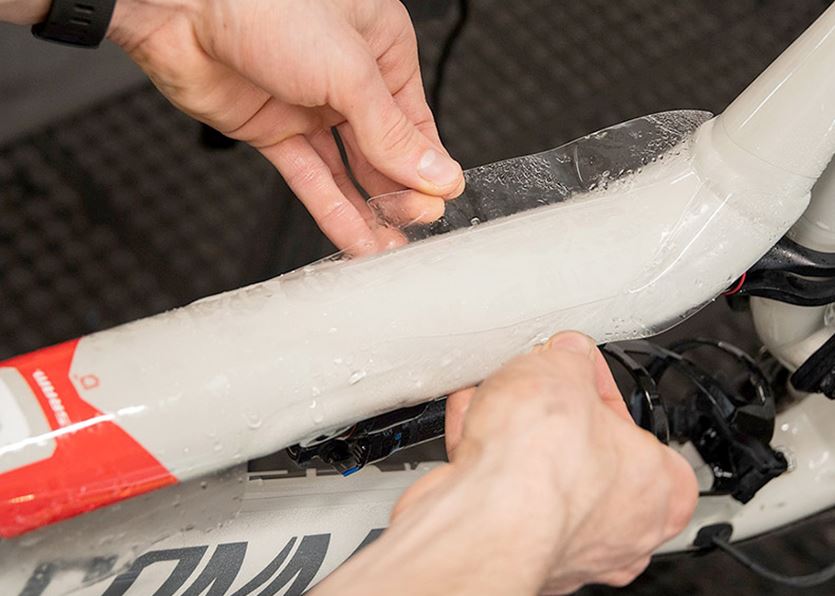 Dan Jones, Windwave's marketing manager, said of the addition: "We are super pleased to welcome RideWrap to Windwave. We see them not only as a great fit for our company but also a complimentary product to our bike brands. RideWrap offers a simpler solution to frame protection with their Covered and Essential kits. Both these kits protect the most vulnerable parts of the bike, without the need to spend endless hours in the workshop installing them. The kits are designed to be universal, so you always have the right kit on the shelf, regardless of which bike comes through the door."
RideWrap will be available from March 1st, with frame kits starting at £29.95. Supplied with a cleaning wipe, squeegee and microfibre cloth, the available kits sold include options well suited to MTBs, e-Bikes, hardtails, gravel bikes and suspension forks.
Stockists of the label will be able to take a package that includes a countertop or shelf ready point of sale unit to help drive engagement in store.
Windwave's sales office is contactable on 02392 521912.