Santa Cruz debuts Chameleon 27.5+/29er hardtail
Dubbed the "Swiss Army Knife" of bikes, Santa Cruz has lifted the lid on its Chameleon hardtail, which as the name suggests, is a versatile off road ripper capable of hosting either 29 or 27.5+ wheels.
Designed to offer everything from a bikepacking-capable foundation right through to a capable all day singletrack cruiser, the Chameleon offers a low stance and laid back geometry. Optimised for a 120mm fork and with a 67.5 degree head angle, the 6000 series tubed frame comes clad with two water bottle mounts, a reliable threaded 73mm BB, a low direct FD mount and routing for an internal dropper.
Most notably, the rear dropouts are swappable to make room for your customer's choice of 148 Boost 27.5+ or 29-inch wheels, a 142 singlespeed 27.5+ dropout, or 142 29er singlespeed.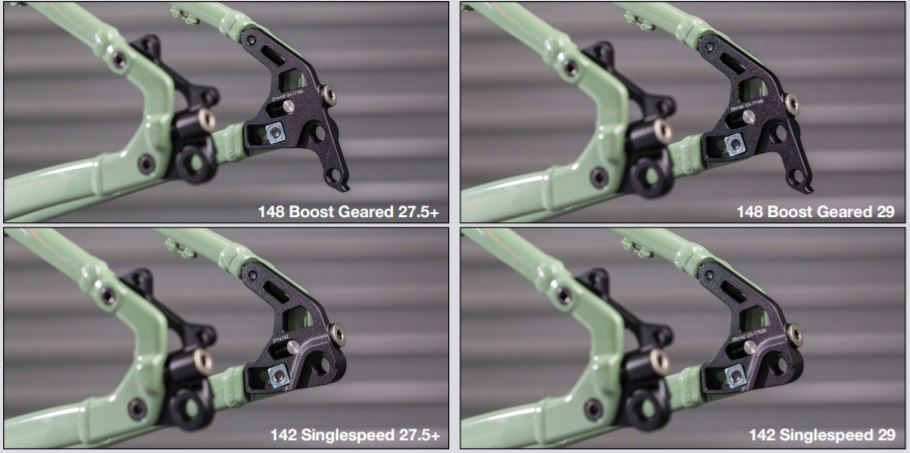 As a result of the versatility, distributors will be able to offer a variety of kits, starting at $749 for a frame only and running $1,599 to $1,999 (USD). UK prices come in at £549 for the frame only, £1,599 for the D AM bike and £1,999 for the R AM bike.
Some shops already have stock, despite today's media release, which Santa Cruz says is down to "a snafu of efficiency"
Santa Cruz marketing manager Don Palermini offered: "Our in-house production team blasted through the first build of these ahead of schedule and shipped in advance of our launch date."