Saracen launches Steps-driven commuter e-bike
Saracen has dipped into electric bikes for the first time with what the brand says is a commuter build, yet with a clear nod to its mountain bike heritage.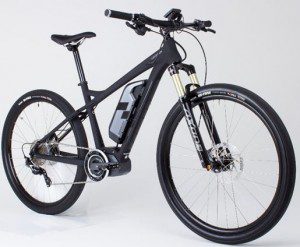 Dubbed Juiced, the Steps-driven bike will come in at £2,599.99, offering a 6061 aluminium frame, Suntour's Axon fork and Maxxis Re-Fuse 2.0″ tyres with a slick profile to deliver a smooth ride across varied terrain.
Jack Geoghegan, Saracen brand manager at Sportline, said: "The e-bike market in the UK is really set to take off this year, and we're very excited to have a bike like the Juiced being added to the Saracen range.
"This bike will introduce the Saracen brand to a whole new range of riders, and open up the world of cycling to new riders that can now use their bikes as a legitimate mode of transport over longer distances."
The Juiced uses Shimano's Steps E6010 motor mounted on the down tube in conjunction with the smart E6001 drive unit. Dealers will be supported by a network of qualified technicians throughout the UK and an exclusive express warranty service, which allows the dealer and consumer to buy with confidence.
Three frame sizes – 15, 17 and 19-inch – are available to pre-order now. Visit www.sportlineb2b.co.uk or www.saracen.co.uk for full details.
Shimano recently added an off-road suited e-bike drive, which you can read more about here.