Volata "evolves" the premium commuter bike, plans new showrooms
San-Francisco's Volata Cycles has debuted what it describes as an "evolution" of the performance commuter segment.
In making the announcement, the direct retail label also spoke of plans for a new showroom, which will double as a demo center and is set to open late in 2017.
Available for delivery in July 2017, the $3,499 build packs in plenty of tech into a slim and sculpted tubeset. Integrated are things like a GPS-based anti-theft system that informs the owner of theft attempts, sending real-time updates on location.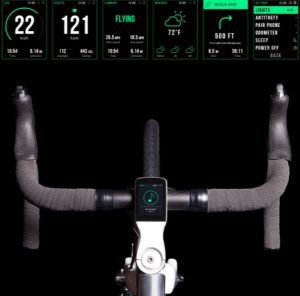 Powered by a front hub dynamo, the bike's gadgets will never need a recharge, with the battery tucked away from sight. Also powered by the rider's pedal input is a 2.4-inch app-based computer, found embedded at the handlebar, allowing the rider real time access to performance, weather forecasts, navigation and heart rate, among other readings. Rounding off the electronics, the bike also integrates a 96dB horn.
"The bicycle is the most efficient means of human transport ever invented, and in a time when the transition to sustainable transport is a priority, its everyday usage is increasing all over the world. The problem is, the bicycle industry didn't evolve on the tech side, and did not improve the bicycle with native digital features whose goal is improving riding experience and safety," says Marco Salvioli, Co-founder and CEO of Volata.
"With Volata, we knew we had to push the limits of design and performance, introducing native technology into the bicycle, and we wrapped it up in a stylish Italian design. When you buy a car you don't need to acquire lights as an accessory, or an iPad as a dashboard. As cars have evolved, also bikes need to evolve."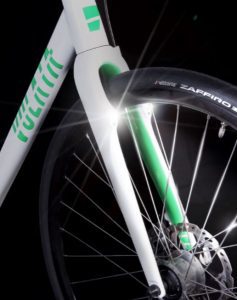 Designed with minimal maintenance in mind, the bike itself has a belt-driven transmission paired with an 11-speed Alfine Di2 internal gearhub.
Volata is available for online reservation at $299 at www.volatacycles.com. The balance($3,200) is due upon delivery that will begin in July 2017. 
Volata's new build can be configured online, choosing between four sizes (S, M, L, XL), two colors (IceWhite and Moon Gray) and three different saddles (two for men and one for women). In addition to this, Volata will unveil some bicycle extensions, such as carrier rack with expandable bag, frame bag, fenders, and more.