Wattbike receive £11.5 million investment from Piper
Piper (subject to FCA approval) will invest £11.5 million into Wattbike, creators of the world's first smart indoor bike brand.
Piper's investment will allow the company to continue its rapid growth in the UK and further develop in the US and International market. This comes as the sixth investment from Piper VI, its £125 million fund.
Rich Baker, CEO of Wattbike said, 'Since first meeting the Piper team in 2016 they have
consistently helped and supported our business. We are confident that their investment and
expertise will help us realise our global ambitions for the Wattbike brand.'
Dusan Adamovic, Technical Director of the brand said, 'We are very excited to have the
backing of Piper who are such experienced and focused investors with a clear understanding
of the opportunities we have for Wattbike to help more and more consumers improve their
performance and health.'
Dan Stern, Piper's Investment Director commented on the recent investment, 'We are very excited to be backing the Wattbike team for the next stage of growth. Indoor fitness training alongside
the rise in consumers cycling and participating in triathlons make this is a very attractive
market sector and Wattbike is in a league of its own when it comes to high-performance
indoor bikes. We're looking forward to working with Rich and the team over the coming
years.'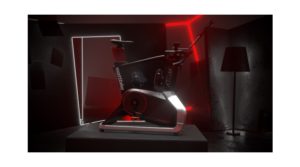 In addition, Wattbike has invested significantly in developing its range of products and recently launched three new smart bikes. These are the Nucleus and Atom X for the B2B market and the Atom Next Generation, the latest Wattbike model for the consumer market.
As well as further product launches, the company has continued to develop its app technology through the Wattbike Hub app, which enables riders to collect detailed data to help with training and performance. Additionally, the bike allows riders to race and train with friends by connecting with other providers such as Peloton or Zwift.