100% launches 4 new protective gear lines
100% has announced the launch of four distinct protective gear lines for knee and elbow protection, developed with mountain bike professionals.
The brand has incorporated ergonomic right and left shapes in each gear model for comfort, while including impact absorbing gel types for added protection. Each model is designed to appeal to a specific protection need, with the complete line presenting a single brand solution to MTB protection.
The Surpass 'CE Level 2' provides lightweight coverage while boasting the highest impact rating available. The Surpass has a hard shell protective slider for abrasion-resistance which has been thoroughly tested to stand up to downhill rider's needs.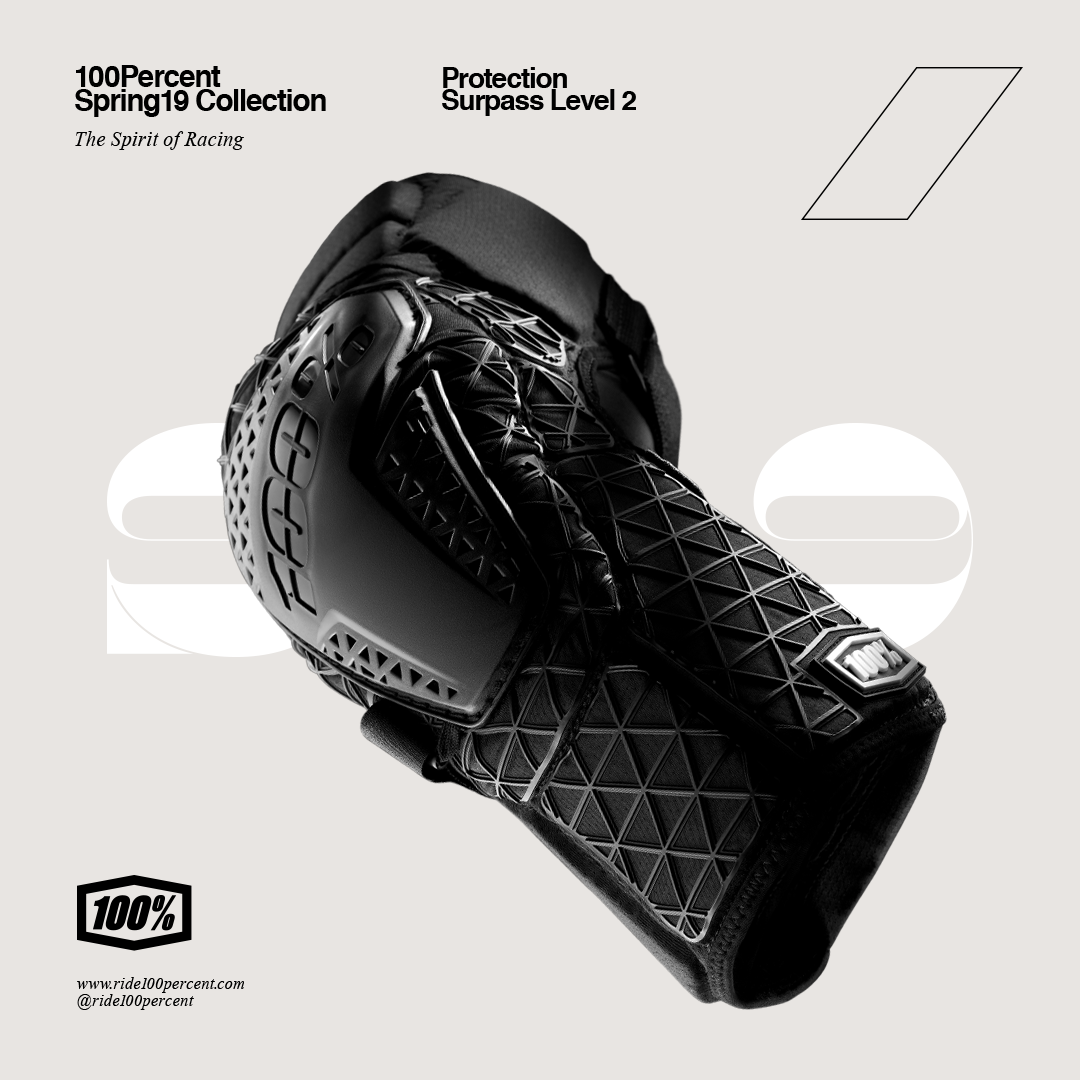 The Fortis 'CE Level 1' is an all-around protection system with a breathable, non-slip design, light enough for cross country while protective enough for gravity rides.
The Teratec concept is a slim, full-length ultralight lycra sleeve that is also 'CE Level 1' certified, primarily designed for enduro and all-mountain disciplines, providing high protection, breathability and flexibility for everyday use.
Finally, the Ridecamp is a simple and effective choice for cross-country and light-duty ride needs.
The new protection line takes its place in the 100% 2019 Spring Bike Collection with its new gear and refreshed goggle line-up, as well new glove and casual wear lines.
Check out the complete 2019 Protection Collection here.
Silverfish took on the distribution of 100%'s soft goods and goggles last year for the UK and Ireland.