149% spike in London cycle hire this morning coinciding with Tube Strike
Transport for London this morning told CyclingIndustry.News this morning that it has already seen a 149% spike in hire of the Santander-backed hire bikes.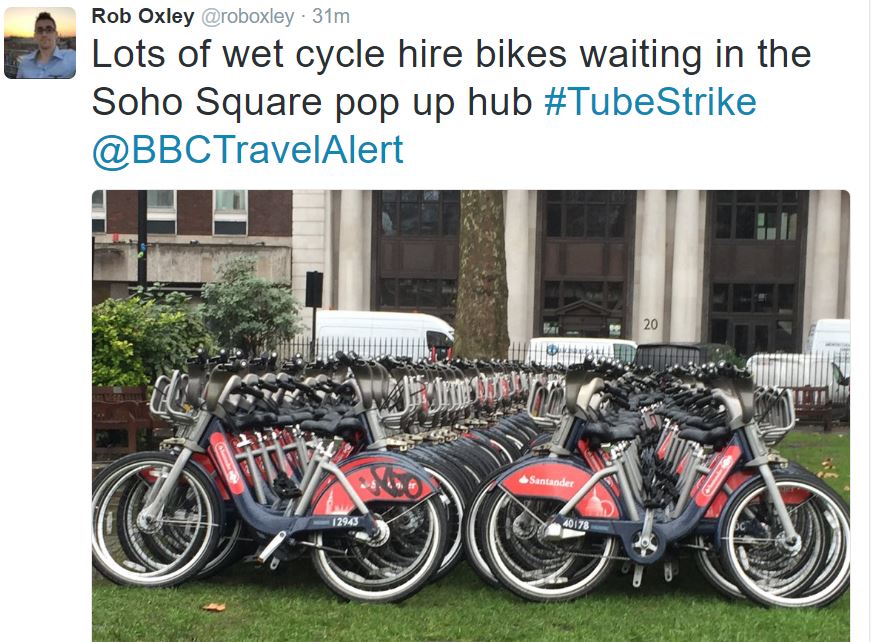 With additional staff and bikes laid on at key hubs, demand for the hire fleets is expected to outstrip supply on a day where Uber has reportedly hiked prices and queues at bus stations stretch down
pavements across the capital.
A spokesperson for TfL told CI.N: "As of now (the hire scheme's) total figure is 17,417 and that is a 149 per cent increase on the average January day (at this point)."
Could bike shops benefit from the tube strikes and perhaps convert commuters with cost and benefit analysis of each transport mode? We analyse that here. 
The 'pop up hubs' live during the tube strike can be found on the below map: