Editor's Comment: Where is the bike shop guerilla marketing effort?
This is a topic i've been meaning to take on for a while now. Calendar events, albeit unrelated to cycling per se, come and go and all too rarely do industry businesses, in particular bike retailers, seem to grasp opportunities to make some noise.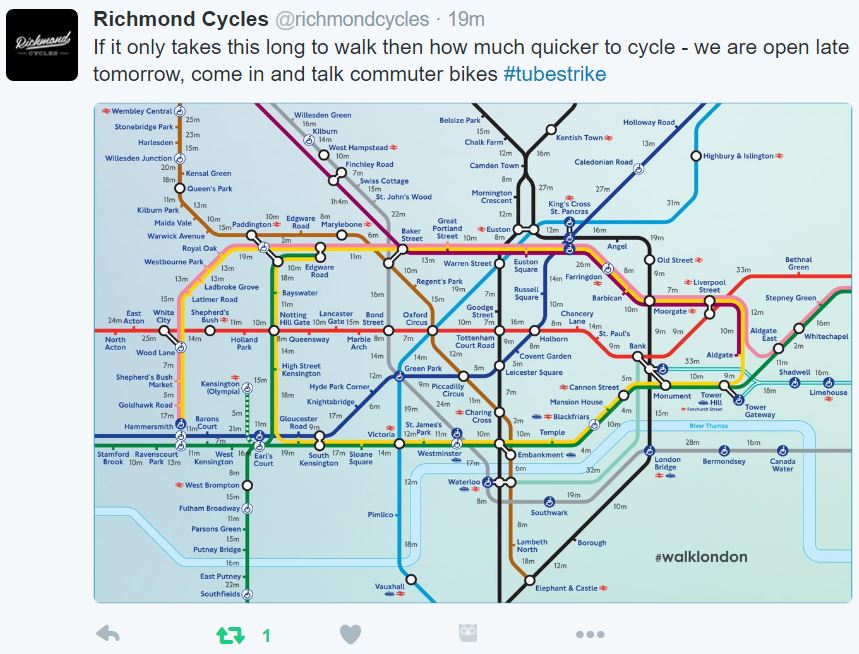 Prompted by today's London Tube Strike, which is as regular a fixture as any other, I'm wondering why my inbox only carries one email to the effect of 'beat the strike by bike'.
It has been reported that Uber's prices have surged by up to 400% today in the UK capital. With the private vehicle hire industry doing itself no favours with its approach, the humble bike shop could look positively saintly with the offer of its own shopfront bike hire service. Despite extra bikes (and staff) being laid on there is a consistent shortfall in available 'Santander Cycles' every time such a strike occurs.
Individual businesses will approach thee things differently of course and certainly an email drive to customers is to be encouraged. But much like cycling advocacy that preaches to the converted, are bike shops reaching the new customers we so desperately need with such efforts?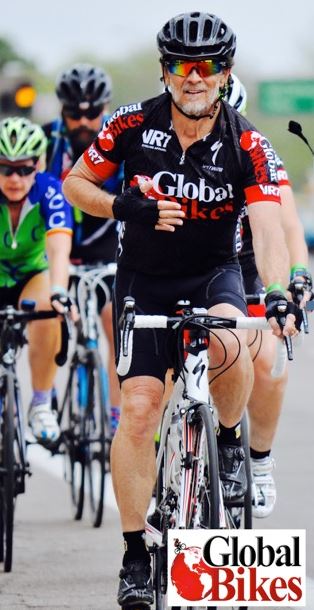 One U.S.-based retail business was recently recommended to me as an expert in capitalising on such situations. Brandee Lepak's Global Bikes has built a reputation as a business with an eye for an opportunity to either create free and effective marketing, or take the guerilla approach.
Though requiring a skillset we won't all possess, one of Lepak's smile-inducing tactics and one which has proven to be a hit with competitive cyclists has been to snap riders at races, before photoshopping the store's logos on to the jersey of the rider. The net effect, Lepak told us, is a lot of laughs and very often a far-and-wide social media share.
So what opportunities have presented themselves in London today and indeed any city facing transport strikes?
Have you considered sending a staff member out with leaflets offering a discount on accessories bought with a bike purchase during the tube/bus strikes?
Have you on street space outside to offer bike hire and indeed are you ready to embrace the increased need for bike hire in cities year round?
Have you a poster in the window or advert ready comparing monthly railcard costs with the cost of a new bike? For me personally, should I have ended up working in London my annual rail costs would be £3,300 upwards. That's a top-spec Brompton, all weather cycling gear and accessories easily covered.
Valentines day is up next. Whether you subscribe to making a big deal of these events personally is up to you, but your customers would surely love:
A tandem cycling experience, guided or otherwise
His and hers bikes (that's your window display sorted)
Bike jewelry (Degreased and tidied up, of course)
Easter presents yet more opportunities, many of which you can easily monetise: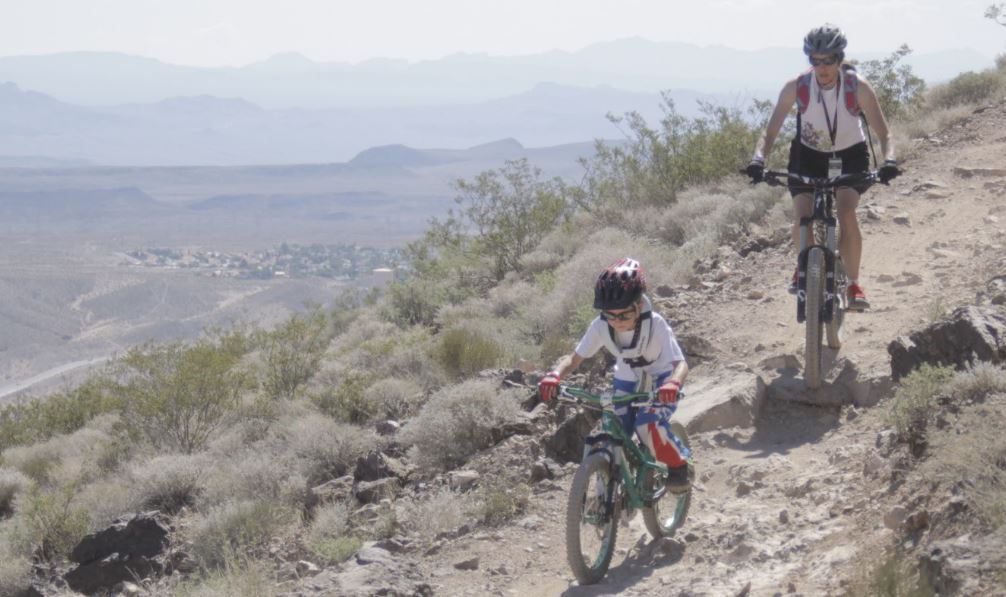 Shop organised childrens' ride and egg hunt in the local woodland
Couples geocaching by bike events (Geochaching apps are available to assist you here)
Window display with a bike basket full of eggs. Guess how many and win a voucher to spend in store.
The list goes on, but despite having an ear to the ground for such bike shop marketing successes all too rarely does an on-street success appear on my radar. That has to change as bike retail evolves.
Increasingly bike shops are having to look further that shop floor sales and workshop tickets for revenue. Events and hire are two areas in which a number of businesses profiled here have enjoyed success in both customer relationship building and added value.
Bainton Bikes, profiled back in August, have taken shop bicycle hire to the next level in Oxford, usurping the city's own hire scheme in number. How they probably wish they had a London branch today.
Made a success of your own guerilla marketing effort? We'd love to hear from you.