Alex Coventry joins ZyroFisher to manage LOOK
ZyroFisher continue with their plans to enhance visibility of iconic French bike brand LOOK. For much of this year the brand showcased its wares at trade shows (including The Bike Place) as well as increasing consumer visibility with a summer of demo days around the UK. Now a new Marketing Manager joins to continue the good work. ZyroFisher's press release below, LOOK track bike pictures (C) Chris Keller-Jackson
ALEX COVENTRY JOINS ZYROFISHER TO ADVANCE LOOK'S ROAD COLLECTIONS IN THE UK AND IRELAND
We are delighted to announce that Alex Coventry has joined ZyroFisher as LOOK Sales and Marketing Manager.
As a highly experienced Sales and Marketing professional with over 12 years' experience running UK sales operations for a number of premium cycling brands, Alex will be responsible for the sales and marketing of the LOOK Bikes programme and will work closely alongside the ZyroFisher sales and marketing teams.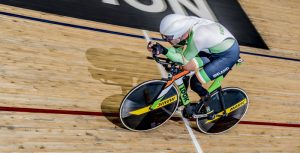 Colin Lynch breaks the Para C2 Hour Record riding LOOK
Alex will be supporting retailers across the country with staff training sessions, demo days, and staff riding experiences to help drive sales. Alex will also grow the brand's presence across all media channels.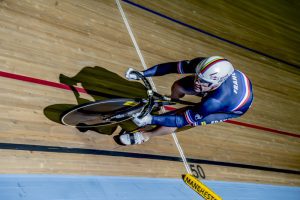 Francois Pervis in action in Derby (not Manchester !)
Alex said, 'I am excited to be working with LOOK, a company with a fantastic history and continued flare for carbon innovation. I strongly believe ZyroFisher has the ability to deliver top quality support to dealers and I am looking forward to working closely with all LOOK retailers.'
Nikki Hawyes, Head of Fisher Brand Portfolio at ZyroFisher, commented, 'We are right in the middle of the LOOK bike selling period so it's a great time for Alex to be joining us. We are excited to work with him to maximise the growth of the LOOK collection.'
Alex can be contacted at alex.coventry@zyrofisher.co.uk or on 07884312521.