All in one camera, stop and turn signal device Hexagon comes to market
A new all-in-one take on a cyclist's interaction with the motorist has come to market in the form of the Hexagon from Smart Bike Systems.
Touted as a safety gadget, the Hexagon builds in a rear-facing camera that links via wifi to a handlebar mounted smartphone, enabling the rider to see in real time what's approaching from behind without having to look over the shoulder. The unit also builds in turn signals, actuated via a handlebar-based remote, as well as an automatic braking signal. Should you feel like it, you can also live broadcast to friend's smartphones or computers.
As well as offering a power-bank functionality, the Hexagon also builds in a crash sensor that will alert predetermined contacts from the riders phone in the event of any usual activity. Easily cancelled GPS coordinates are sent to the chosen contact in this eventuality.
Finally, the unit also captures some exercise data, including measuring calories spent and distance ridden.
Supplied with a 32Gb SD card, the unit will deliver four hours of video of photo playback in HD quality.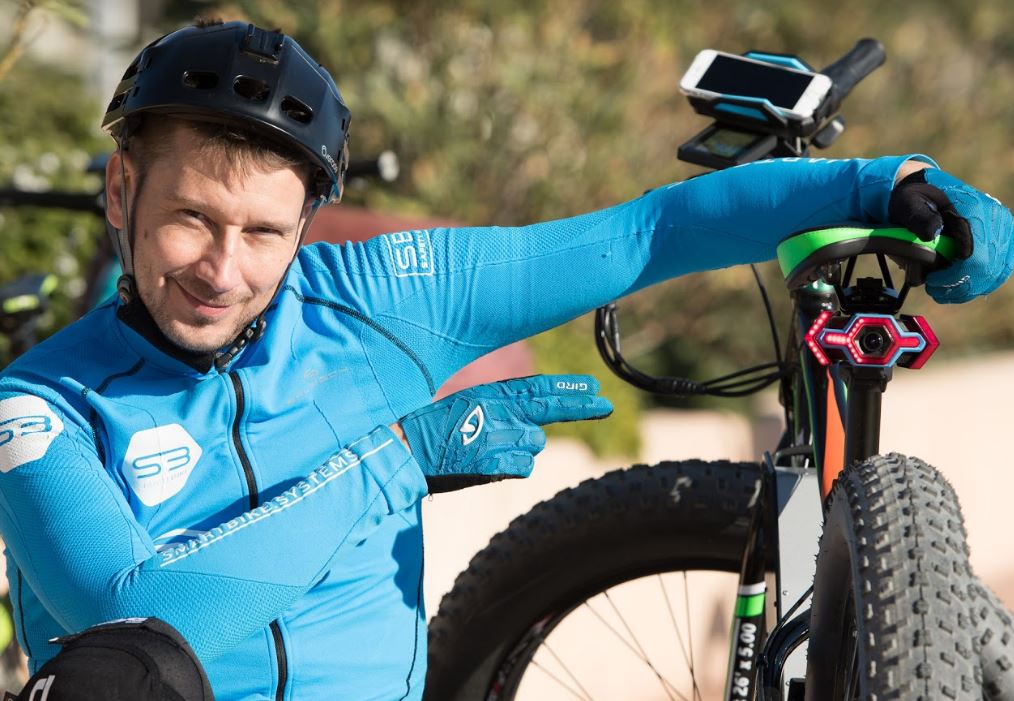 Vitorrio Brumotti, holder of 10 world
records as recognized by the Guinness Book of World Records, has become the brand's main ambassador ahead of a marketing push through 2017.
The firm is now recruiting for a freelance PR manager ahead of a hard launch later this year. Those interested at present can buy the system on the firm's website for $99. Retail price is likely to settle at $129 at a later date.