Ask the trade: Does a trend of integration put the accessory sale at risk?
Could a trend towards integration of accessories into bike design eventually cause a headache for bike retailers also shifting add on sales? CI.N explores the subject with those ahead of the design curve and those producing top-selling P&A…
You could be forgiven for giving up trying to keep up with the pace of change nowadays. Innovation rarely comes in the form it used to; algorithm knowledge is now a far more valuable currency than simply knowing how to put the hardware back together. With tech-savvy enabling software to enhance the hardware in ever more compact forms the marriage of tech and engineering now puts super computers in the pockets of billions and, in some cases, now tucked into the handlebar of bicycles.
Truly engineering capability has hit a new level and for the bike industry that has meant a trend of doing more with less. The cycle computer that formerly might have had its own postcode is now sleekly integrated into a bike's stem and infinitely more powerful and connected than the creator of the first unit could have fathomed. From a design standpoint it makes sense more than ever to integrate such devices given that a power supply is readily available in every electric bike sold. 'Trickledown' has become a gift to value seeking cyclists in componentry terms, so what's now stopping the trend accelerating to consume both P&A and software-based devices?
One of the leaders in the trend of integration is Magura, who as part of the Bosch eBike Systems family has a keen interest in making bikes and e-Bikes as good as they can be right off the shelf.
Dominik Voss, Magura's Digital Business and Marketing manager told CI.N he believes that, akin to what has happened with the mobile phone, it is the natural course of things to evolve and integrate: "The usage of bicycle changes over time. Many people have rethought urban mobility and said yes to a car-free commuting. With cars becoming less important, for some bicycles are the new showpieces, or even status symbols. New bicycle designs with stunning integrations underline this trend."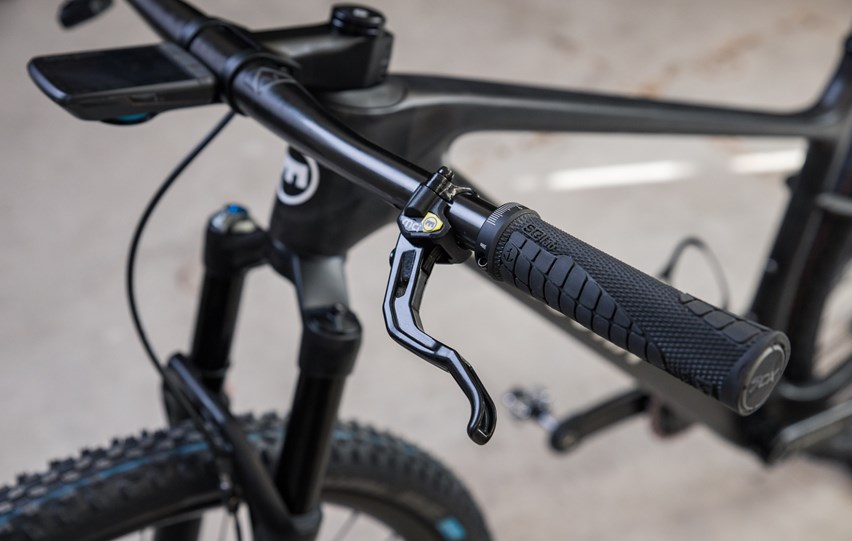 Is it perhaps that as bicycles have become trendier and cyclists seen as less of an outgroup that the industry will have to move with the times; will the tech-savvy Generation Z look at the vintage bicycle as a relic and conversely be drawn to the bike that syncs up with their smartwatch? Are we flying closer and closer to emulating the feature set of a fully specced car in both functionality and design?
Voss says that for the time being Magura's innovation at least has a focus on hardware, while its partner Bosch may be more focused on how chipsets and sensors can improve a bike's capability.
"Integration is definitely one of the main topics for the upcoming future. The road bike sector in particular is showing massive changes. D-Shape seatposts or stem/handlebar combinations are increasingly custom designed for specific bikes. Specific components help the industry to increase aerodynamics, save weight or create better designs.
"This trend definitely affects the retrofitting options and it will not only be visible in the road bike sector; many new mountain bike examples show early expressions of this trend too. The Magura Cockpit Integration is a quantum leap in this trend. For the first time Magura has integrated a brake inside a flatbar with no external cables and tubings. Customers can profit from a super clean design and increased protection against damages sustained during crashes. The integration trend will generate benefits in many areas, but there will still be normal designs with more options for individual setups. We do not agree that the trend will kill accessory, but it will limit retrofitting options. That is the prize of the benefits of integration."
One label with a significant and well-received aftermarket catalogue is Lezyne, which has in the background developed an OEM trade that has seen its lighting systems become particularly well-suited to electric bikes.
"E-bikes will only continue to be a bigger and bigger part of cycling's future and we're committed to ensuring that the latest e-Bike technology is met with industry-leading visibility solutions to match," said Micki Kozuschek, Lezyne's founder and CEO announcing an expanded OEM range during November. "We've worked hard to position our line up so that no matter the bike, no matter the application, whatever you do, we have a light for you."
The products in question are new StVZO-compliant and high-voltage-compatible lights designed to sync up with most e-Bike powertrains on the market.
So does this tilt Lezyne's business further in the direction of working with bike brands, or will aftermarket remain the focal point for a business that has made its name in slick accessories?
Worldwide Sales Manager, Nico Jeczawitz, took time out to explain that while the trend may seem one directional, there are factors at play that almost guarantee a strong future for aftermarket sales.
"This is interesting as while there is certainly a big discussion and growth in OEMs working towards integration, each wants something unique to differentiate their product from the next. The bottom line is that there are standards to be adhered to and that places some limitations on OEM products," he starts.
The aforementioned German lighting standard is one such standard that places design restrictions on brands looking to integrate, much thanks to the lens profiles required. It is more complicated still, however.
"If a consumer decides down the line that they wish to upgrade or replace an integrated product, there is the danger that they then invalidate the standard, or create an incompatibility that poses a problem for the electrics, for example, and this kind of momentum is generally exclusively coming from the e-Bike makers thanks to the ability to power from the battery."
Furthermore, there is the argument that integration of accessories is more of an urban trend for people whose needs cannot accurately always be classed as enthusiast, whereas those spending big on serious electric mountain bikes tend to wish to further shell out for the correct spec accessory to match their pursuit.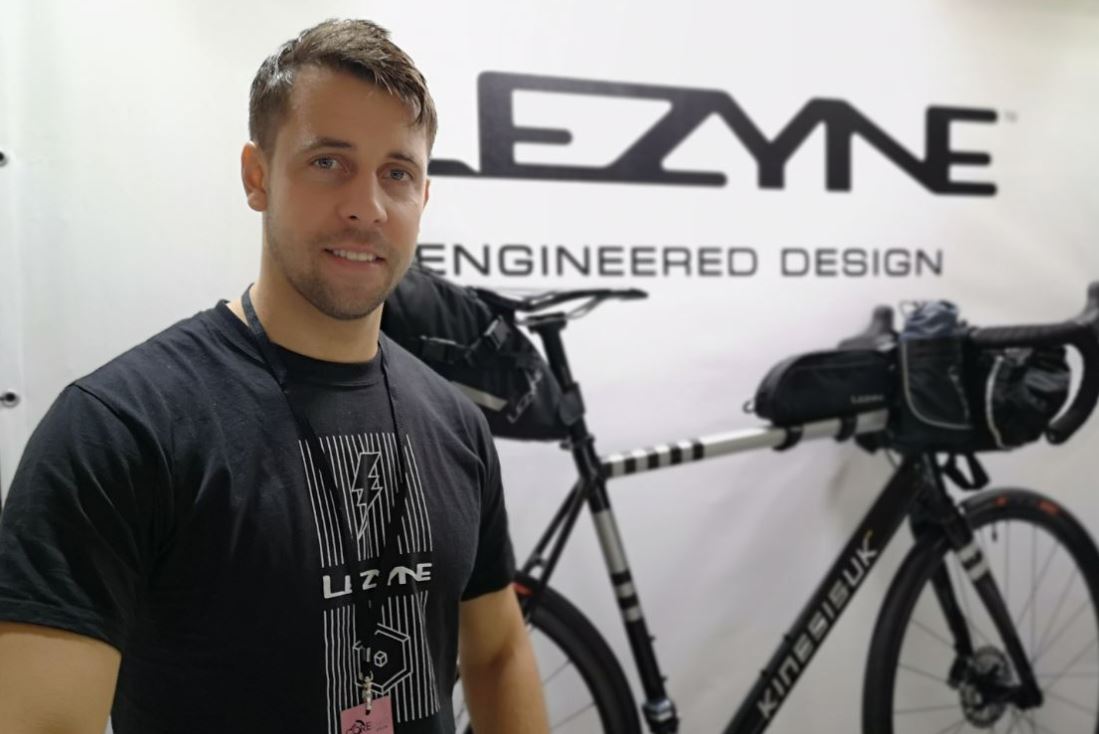 Since starting OEM trading in 2017, Lezyne will this year attribute between 10% and 15% of trade to customers such as Specialized, Orbea and Scott, to name a few. It's not just lighting either, we are told to expect projects ranging tool stashes to mudguards.
"We're great value and the pitch to the OEM is that we're an aftermarket brand first and foremost in the eyes of the consumer, but pitched to the OEM at a fair price. Speccing our goods should add value. It is lighting integration that is leading the charge for this trend at the moment and that's unsurprising as it's 50% of our turnover," adds Jeczawitz.
The aftermarket is a beneficiary of the trend, we are reminded. Lezyne now has in its catalogue floor pumps that stash tyre levers, bottle cages that carry tools and plenty more. Consumers have arguably never had it better in terms of smart accessory design and value for money and that has to remain a compelling reason to keep slatwall space open for innovative brands. We are told that Lezyne's investment in its production and staff skillset will bear some attractive new fruit by April next year, all being well in the parts of the supply chain the brand can control.
For the distributors, if such a trend were becoming present it would no doubt be a concern. So, how does Lezyne's UK partner view it?
Rory Hitchins, Upgrade Bikes' Marketing Manager offered: "I don't believe integration will kill off accessory sales. More likely it will increase them as integrated bikes, typically e-Bikes, will encourage regular journeys in turn stimulating a greater ground swell in cycling numbers. Integration increases a bike's price. Non-integrated e-Bikes I believe will be the bigger sales segment. Their lower price points are attractive to dealers who can encourage a wider choice of accessories to the purchase. One key area where integration does win out is e-Bike lights powered by the battery. However, this also creates opportunities for dynamic aftermarket brands to use their technical expertise and brand values for new business. A great example is Lezyne's aforementioned e-Bike lights that are targeting OE sales, as well as aftermarket sales via dealers fitting them to non-integrated bikes. This is additional business to the Leyne's LED accessory category who remain dominant in the aftermarket for accessories."
How do you view the future of bike design and accessory sales? Let us know on our trade locked Facebook group, found by searching Cycling Industry Chat.