Editor's Comment: Convincing Andrew Jones that cycling and electric bikes have the answers to the big transport questions
It's long been on our ever growing 'to do' list to sit down with the cycling industry's link to Government. This is primarily the Bicycle Association of Great Britain, an industry collective that plays a quite crucial, though often 'in the background', role in everything from ensuring bicycles meet safety standards, to bolstering kids cycling levels.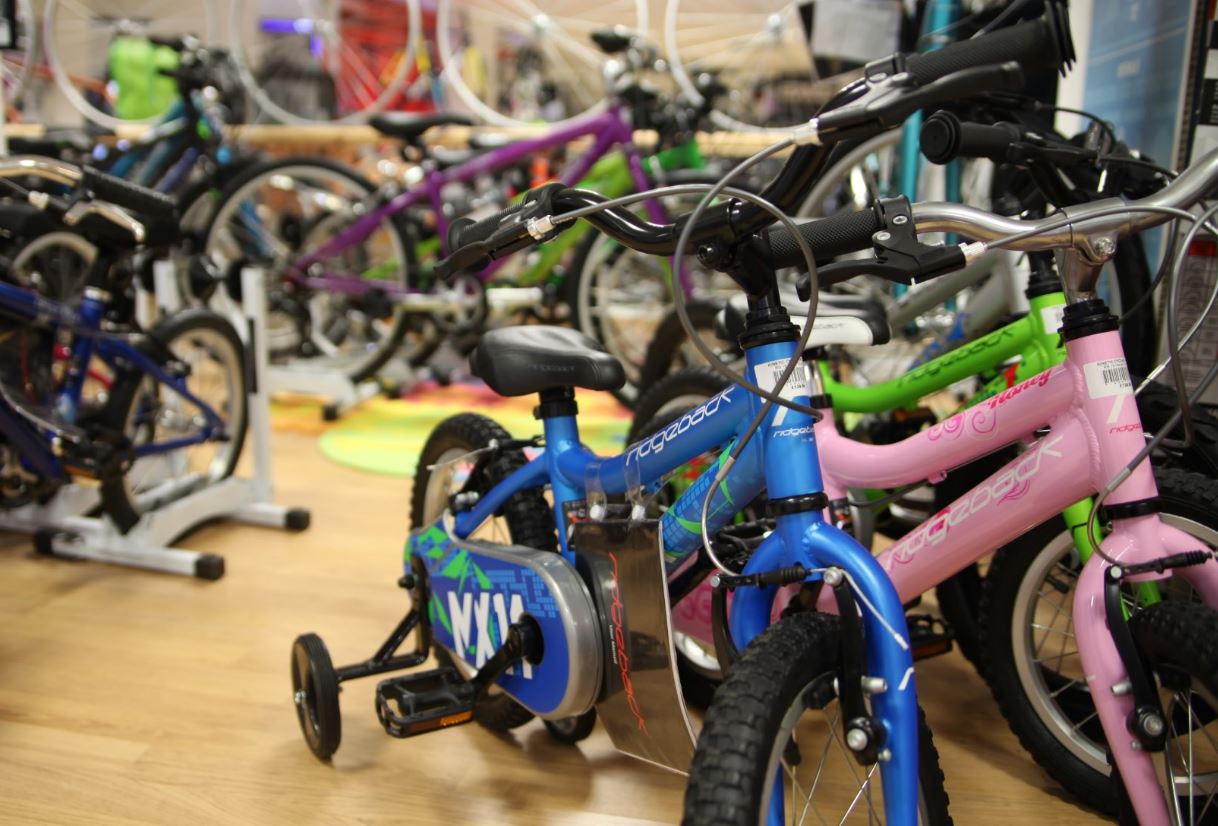 With the recent Government reshuffle, it's out with the old and in with the new. Andrew Jones is now charged with overseeing the Government's walking and cycling strategy, which as it stands, is very little strategy at all. Compare cycling's funding to that of HS2, for example, and even a back against the wall minister can't defend the Government's record on provision for safe and efficient active travel.
Cycling campaigners will attest that "making the right sounds" in one's early appointment as a minister is often meaningless. Money talks, anything else is chit chat.
"I am looking forward to working closely with local authorities to deliver a real step change in sustainable transport like cycling and walking," said Jones on his appointment last month.
But might there be reason to be optimistic that Jones has seen the bigger picture?
Phillip Darnton OBE, formerly the chairman of Cycling England before the Conservative Government's notorious "bonfire of the QUANGOS", remains a key link between the cycling world and Government, in particular the Department for Transport.
"We've yet to meet in person, but it's understood that there is a very real interest in both pollution reduction and an inquisitive nature on the potential of electric bikes," says Darnton of the DfT's new appointment. "One of my tasks is to supply the DfT with data to support the potential of the electric bike, something that continental Europe has demonstrated before now. The regulations are now thankfully largely set in stone for your standard e-bike, so we're in a good position to make a case for developing the market. It's of course an opportunity to draw people out of cars and to enable longer journeys by bike. There's a social justice element too, they're very affordable when put up against a motorbike or car."
All things considered, the electric bike ticks a lot of boxes for a minister supposedly keen on hearing the case for a rapidly emerging mobility sector. At one in three bike sold in the Netherlands and with Germany hot on its heels, the UK is beginning to awaken to the potential. It could surely use a shot in the arm though, a message the BA hopes to deliver to the Minister.
Also a former Managing Director of Raleigh, among other industry firms, Darnton has the interests of the cycling industry at heart, but often has to play a diplomatic role in what can at times be frustrating discussions with Government.
"Speed pedelecs, despite the controversy and potential for a dangerous Daily Mail style headline, do present an opportunity for the bike and motorcycle retailer. The Bicycle Association has worked very closely with the MCIA to define very clearly what falls outside of the electric bike type approval and into that category in which Mopeds fall. We have to be very clear on the regulations. The bicycle and indeed standard electric bike enjoy a range of privileges, from no requirement to wear a helmet, through to freedom from compulsory taxes and insurance. It's imperative that we maintain those. Mine and other's worry is that those could be at risk with that first headline detailing an incident.
One key element to Darnton's work is cementing regulations, something which he admits can sometimes detract from work to progress cycling. On speed pedelecs, however, the importance is far less trivial than discussions about pedal reflectors.
"The crucial thing is that we ensure there's nothing ambiguous in the regulations. The police's stance is that it must be black and white, or else risk undermining the justice system. To get these rules in place while the UK market has relatively little product on the ground is essential. This is why it has made a lot of sense for the cycle and motorcycle trade to work so closely. There's a mobility opportunity for both sets of retailers, but it must be handled professionally and quickly in order that we don't run into troubles as the product evolves further."
Darnton, quite rightly, says that the market can benefit from technological invention, something which shows no sign of slowing. But given the minister's apparent interest in the sector's evolution, might there be an opportunity to bring the Cycle to Work scheme more in line with mid-market urban electric bike prices?
"As we know, the treasury is sceptical of salary sacrifice schemes, but if something can be demonstrated to offer such wide ranging benefits, it's up for discussion," says Darnton. "I'm constantly gathering data, something which the industry can certainly can and has helped with. A higher bracket would be hugely valuable to the trade, the public and wider world. What's key is to look at the bigger picture. We're looking at electric bikes in a mobility and accessibility context. The DfT traditionally takes its time looking in detail about how people use salary sacrifice schemes. Are they buying a bike for cycling to work, or is it a leisure purchase that will have little effect on reducing congestion, for example. That's the challenge, to prove measurable behaviour change."
Brexit – the likelihood of regulations changing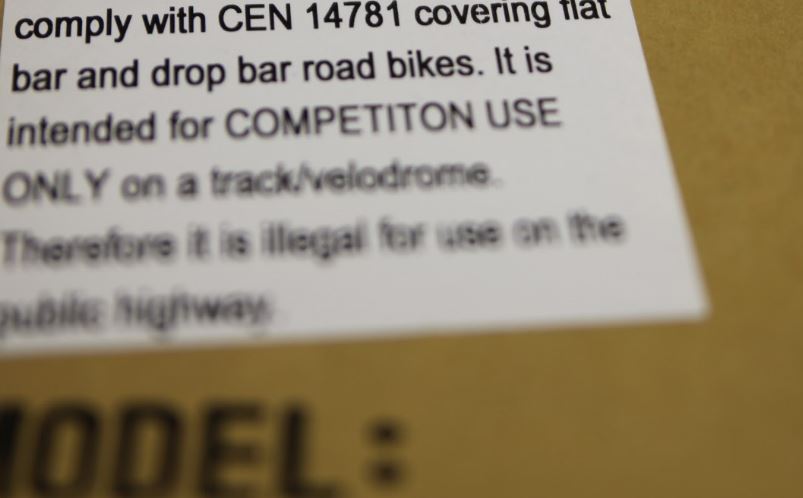 We've touched already on the potential outcomes of Britain's decision to leave the EU and how standards and tariffs could differ dependent on the outcome.
"In all likelihood, very little will change," says Darnton who has offered the Government the services of the Bicycle Association to oversee potential change. "For the bicycle manufacturer it makes a lot of sense to adhere to the ISO worldwide standard, which allows access to many more markets. It's highly likely that any discussion is a long way down the in-tray. Cycling will almost definitely fall behind aviation regulations, road haulage and industries that are almost certain to be affected by Brexit.
"We've extended the services of the BA to review safety standards. There will be three scenarios; no change, small tweaks and in fact some will be outdated and best removed or updated."
Pro Bikeability 
Started in 2005 with a ring-fenced £5 million pot, BikeAbility now has a £50 million spend in the 2015 to 2020 budget to grow cycle to school levels.
"We aim to show Jones some BikeAbility training in the late Autumn," says Darnton. "My thoughts are that he should be a champion for the cause of encouraging youth cycling."
With a £40 a head spend available, local authorities are currently waiting to hear the final allocation of funding, something which has been a knock on effect of Brexit lowering the announcement on the list of Government priorities.
CWIS
Though infrastructure discussion isn't central to Darnton's work, the BA's executive director did wax lyrical about the interest in the Cycling and Walking Investment Strategy.
"With over 4,000 responses to the consultation, it's the largest response we've ever had, which is hugely encouraging," says Darnton, having sat on the advisory panel himself.
Having released the first draft (with input from the BA), the Department for Transport is now tasked with publishing a response this September and acquiring ministerial sign off, hopefully by the end of 2016.
"In big urban environments it's becoming essential to see at least 5% of journeys by bike. Without this other transport systems will only begin to creak louder," says Darnton. "My thoughts are that cycling could perhaps use a vanity project to engage the public. In Paris they have the Promenade Plantée and it's an incredible statement for active travel. There's something about big projects that appeals to Government. My task is to walk the tightrope of diplomacy when it comes to making a case for getting kids cycling against a wow factor project like the high-speed train link."
In the cycling industry? You can join the Bicycle Association and help drive efforts to promote mass cycling, as well as benefit from market data, among other things. Find out more here.