CI.N Seminars: HighStreetMentor's Mark O'Dolan on "What I would do if I opened a bike shop tomorrow?"
Visitors to Madison Sportline's IceBike show, as well as regular readers of CI.N's Trade Journal will be well familiar with Mark O'Dolan of HighStreetMentor, a business mentor available as a hand for hire for bike shops.
Recently O'Dolan took part in CI.N's own seminar series, delivering an in depth talk on everything from staff training to some clever insight into merchandising and how effective store layout to maximise your sales.
"Profit per square foot, that's what it's all about," starts O'Dolan. "What I've seen is that understanding on this is, on the whole, very poor. I ask what's it costing you per square foot. You should know. That's a simple calculation of square footage against your rental cost."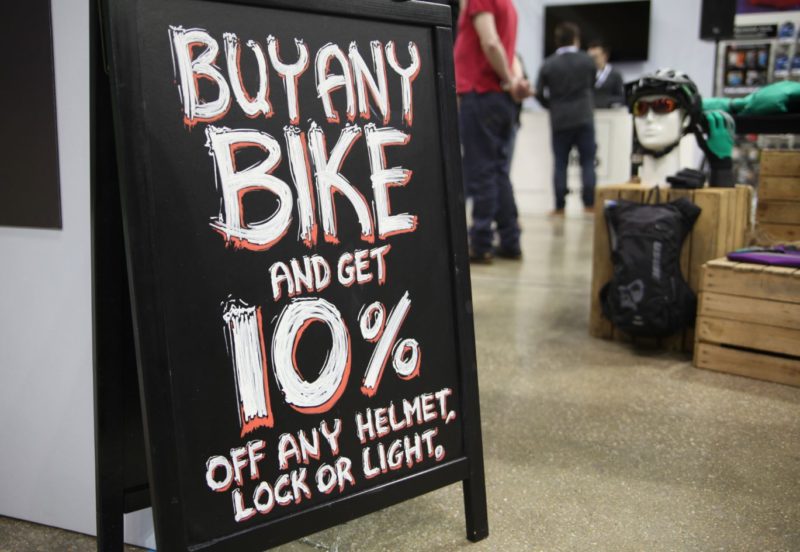 O'Dolan outlines four key areas for retailers to focus on in his talk; layout and presentation; marketing plan; product management and team development.
"All four are critical and should be given an equal amount of time and reviewed monthly. The strategy should be in the place from the beginning of the year so you can assess by month whether it's working. If it's not, fine, kick it out, put a new one in. That's how the big corporates work, they mess up on a weekly basis. They may seem big and brilliant, they're not," he says.
Of particular interest to those catching the talk live, O'Dolan's thoughts on in store merchandising seemed to inspire many. Asking about in store sight lines, we were told that shop layout should be staggered in order that all crucial in-store presentations are instantly visible. This means that product by the front door should be at ground level in order that it does not obscure merchandising deeper into the store.
"In your business they call it landscaping. Think about how a fresh customer sees your shop. Is it obvious what's on the back wall as the customer enters? Is there something at the back that lures the customer there? Are your key best sellers visually obvious, or are customers' views being obscured? The mountain at the back should be special, an owner should want a customer to walk the length of the shop."
O'Dolan will again feature this month at IceBike, for which you can pre-register here. Until then, catch his half hour discussion in full below: