Bicycles by Design to launch UK handmade Ironbridge brand
Bicycles by Design and Swallow Bespoke have linked to create a new UK-made label, dubbed Ironbridge.
Hailing from the birthplace of the industrial revolution, the frames will be made using British steel fillet brazed in the UK, enabling the brand to use the Made in Britain marque.
Pete Bird and Robert Wade from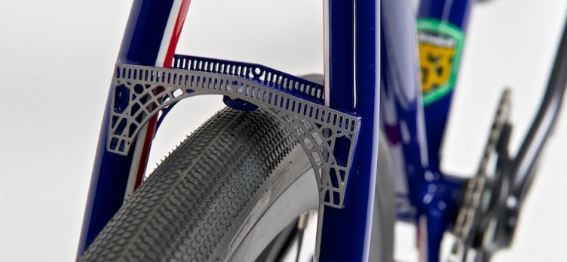 Bicycles By Design commented: "It's amazing to be launching a new brand, Ironbridge, drawing on our heritage and skills. These are aimed at the customer wanting a traditional, but contemporary, high quality hand-made British frame without the expense, involvement and waiting time of a bespoke frame. It is an exciting collaboration between ourselves and other small frame builders and industry partners to evolve a model of working to sustain our businesses post bike boom and post Brexit to access customers in the UK and export markets."
The hand built bicycle range will launch at the 'Bespoked' show in Bristol, held on the 7th to 9th of April at Brunel's Old Station.
A holding page currently exists at www.ironbridge-bicycles.co.uk. The bicycles will range from £2,900 to £5,000 and frames from £1,690 to £2,250. Frames will be available in 15 sizes and colours and hand built in 12-14 weeks of order.
Sticking with the handmade theme, the North American Handmade Bicycle Show has just wrapped and you can find a gallery of those scooping awards here.