New CSG UK boss: "I've spent my first 90 days just listening to the bike retailer"
At the tail end of 2020, in less than enviable trading conditions, Nikki Hawyes took the reins as Country Leader of Cycling Sports Group UK. Hawyes has been with a number of the cycling market's leading distributors and inherited a well-established business. To instil confidence early on is not to start speaking straight away, but to listen to the bike retailer and that ethos has been key to Hawyes approach so far.
She begins by telling us that with each passing week she is speaking directly with the bike retailer network to take on board feedback and making sure the company is adapting to the changing retail landscape. "I have spent my first 90 days listening, asking questions and listening some more. I'm in a fortunate position to take over a great business with a fantastic team and being the newbie means I can bring a fresh perspective. My main objective is to ensure we have the right foundations to evolve the business to meet its full potential," starts Hawyes.
The first challenge was to face head on some of the consequences thrown up by Brexit, alongside significant additional supply chain pressures. Adaptation to this challenge, far from being a CSG only problem, has required some evolutionary thinking. In response to new pressures on the supply chain, CSG is making investments in its European business focused on increased domestic assembly and operations with a new factory in Holland opening later this year.
"Up stream investment is being made to ensure we are able to supply the independent well. This state-of-the-art factory addition will mean greater inventory capability and enhanced service to the retail partner," says Hawyes.
The much talked about move away from model years is to form a pivotal part of the strategy to ensure the bike shop channel is able to thrive without any of the traditional burdens of high stock commitments or a hurry to rotate stock at a discount.
"Last year we made a significant change to our business model by moving away from the traditional model year approach, which devalues stock during the peak retail season. We have used the term 'fix the broken system' for what we see is a better way of servicing our dealers. We listened and adapted to our dealer's needs and through common sense and common goals we organised our approach," says Hawyes.
This centres on three key areas of business development:
Calendar Coordination:
CSG removed model years that led to forced obsolescence during the peak selling months. Instead, with a customer-focused timeline, the bike retailer gains greater visibility of the product lifecycle and therefore ordering visibility. Alongside this, the launch and product innovation timing comes in line with when consumers want to buy new bikes.
Risk Management
The model enables CSG to invest in stock, removing the need for partners to tie up valuable cash in inventory that sits on shop floors during quiet winter months. This lowers the risks for retail partners because CSG takes those risks. As a result, the business model has given dealers greater confidence to invest in CSG brands and become more profitable through their commitment.
Improved Customer Experience
The distributor has invested in its online training portal 'Cycling Prophet.' The content is easy to access, simple to navigate, bite-size segments that ensures retail staff know everything about the products and can thoughtfully relay that information to riders.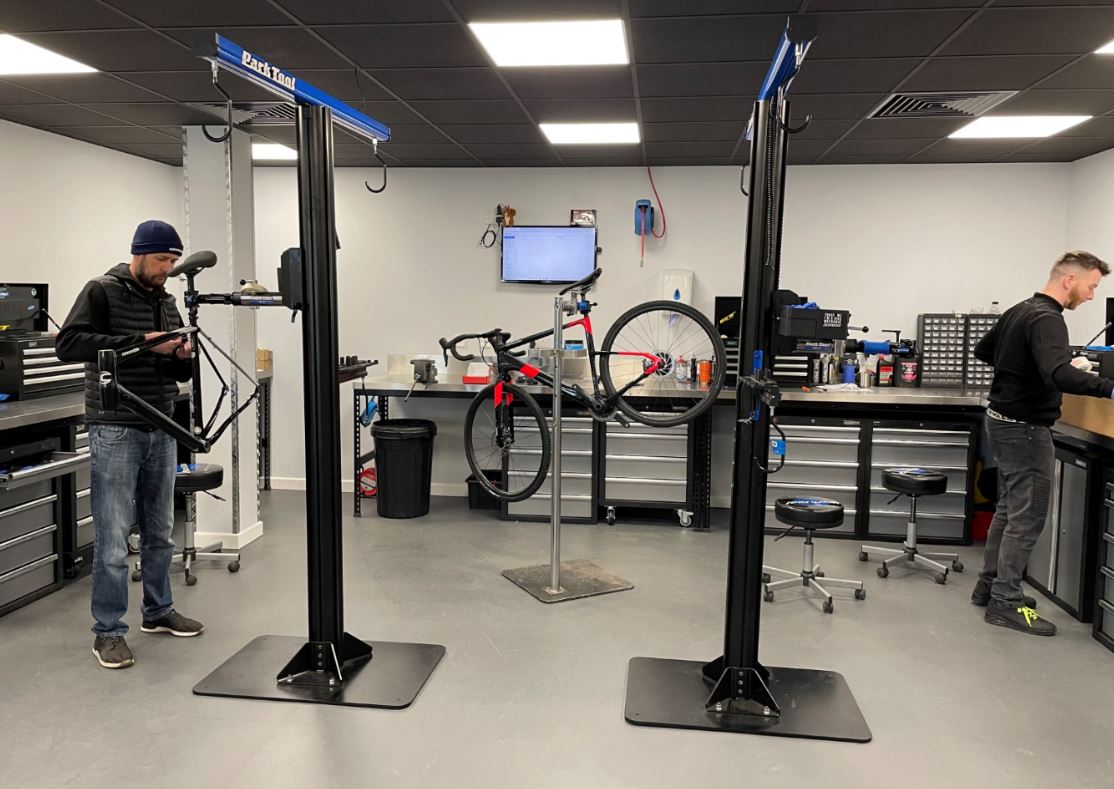 There are subtle tweaks around the edges of supply that may even go unnoticed, we're told. Among these is an assessment of the level of pre-assembly possible ahead of shipping, ultimately saving time for the bike retailer in the final assembly, plus a move to more sustainable packaging solutions.
For most, clarity on supply will remain the most pressing concern, but Hawyes says the plans in motion will make CSG one of the more reliable sources to partner with.
"The constraints on global supply means we aren't able to experience the full potential of our plan right now. We would love to hold a higher level of inventory, however we have made a lot of progress. For example, we aren't burdening our dealers with having to order blindly. Dealers are making orders into 2022 but on models they have visibility on because moving away from traditional model year designation removes unnecessary obsolescence," she explains.
In an unenviable position and with the phones no doubt ringing off the hook, CSG has had the task of balancing its supply globally. Stock allocation is being shared amongst the group's Regional Sales Managers to make sure that all dealers get a fair opportunity to secure stock.
Though unable to predict the pandemic's twists and turns in advance a lot will have been learned from the turbulence for a group as large as Dorel and CSG within. Shops have adapted well, says Hawyes, even if at the present time concern has set in that some demand will be long unmet.
"The most notable difference is the increased range of products retailers are offering. A bike retailer that previously focused on a particular cycling category may now have adapted a broader product range to meet the wider customer demand. As a result, I have seen lots of businesses expanding, adding new premises or taking a greater stock holding."
This of course could swing back the other way once supply finds a balance and concern does exist that the trade will go from one extreme to another as brands commit to enhancing production capability.
"Our retailers appreciate that we now take on most of that stock risk. Our new approach will have less scope for devaluation as normal cycles return among our brands. Because the IBD's are our primary distribution channel we have common goals and common interests in working together closely. We would like retailers to have that space to be agile in the market."
There is a pause to discuss the approaches of other international businesses, in particular those that are seeking to form exclusivity agreements or even go further and buy shops out. That is not part of the CSG approach, confirms Hawyes, who appears to believe in the bike retailer maintaining a sense of individuality in the marketplace as being important.
So, what about the industry whisper of CSG adjusting its supply to ensure that its bike labels are always well supplied at an OEM level; That makes good business sense in the current climate, right?
Hawyes says only: "We work very closely with our componentry suppliers, sharing our plans and placing orders well into the future. We're not constrained in the same way as other brands as we have moved away from model year designation, and therefore we know what is in our range for years to come. Our strategy is to invest upstream in the supply chain, increasing our assembly capacity, becoming a better supplier and improving our service to the bike retailer."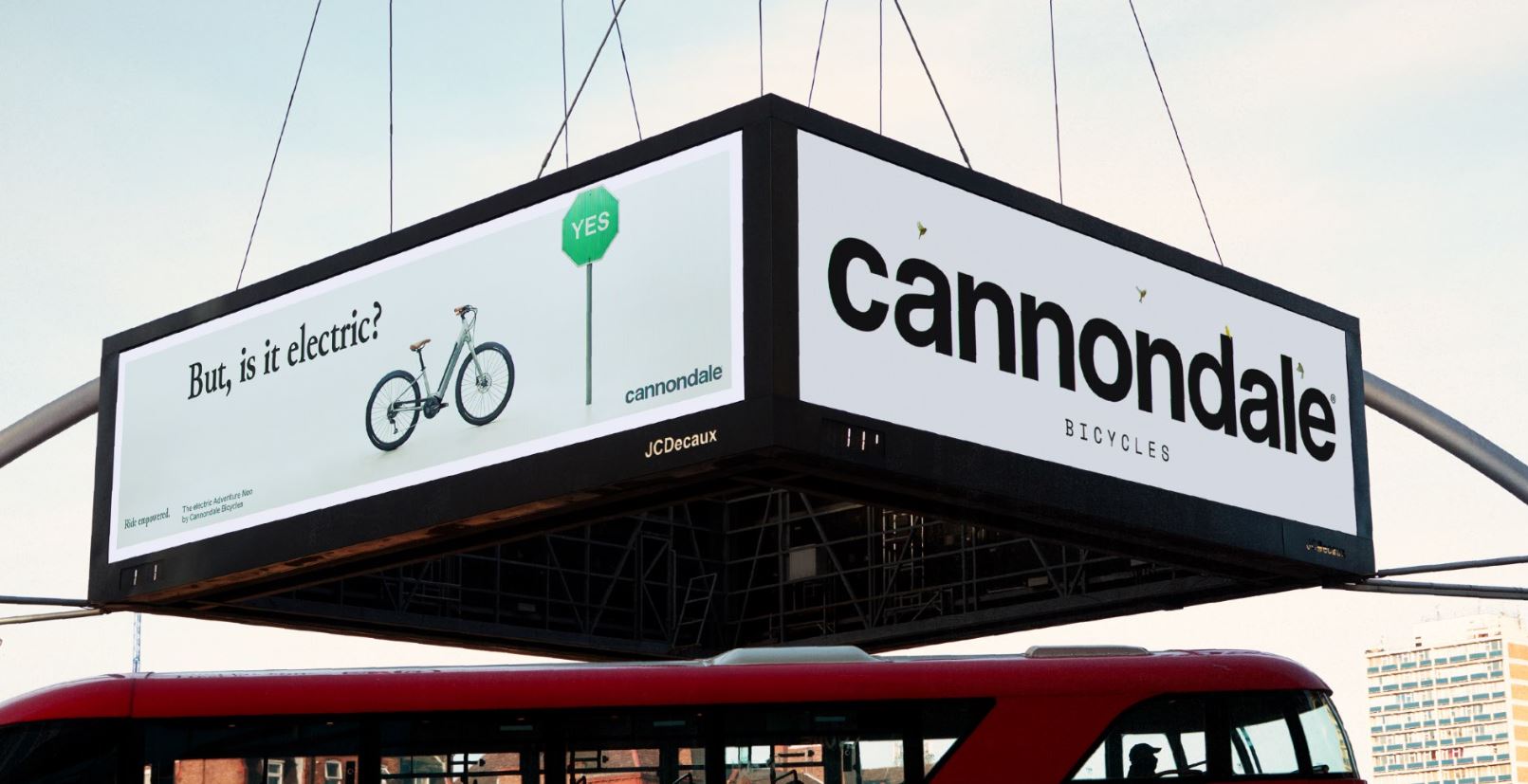 So, where is demand coming from given CSG's ever-more diverse bike and e-Bike catalogue? Are the global billboard campaigns promoting commute and leisure ready e-Bikes a sign of a shift down to the cadence of the everyday cyclist as opposed to going all out for the enthusiast?
"What's interesting about the Adventure Neo ad campaign is that there were three different creatives, one campaign was more educational, rather than pitching to an informed audience. Some regions like Europe have a more mature e-Bike market than the US for example. The cycling industry consists of many inherited and traditional practices. We are looking to break the mould and doing that includes reaching out to new audiences and having huge billboard advertising in New York's Times Square shows we're thinking well outside the box," we're told on a strategy of deeper outreach.
The message of inclusion has begun from within, points out Hawyes, referencing changes made in the group's athlete channel to deliver parity. That theme runs deeper, we're told.
"What I found refreshing in joining Dorel is that they take these things very seriously, it's not ticking a box, these decisions are at the core of the business. We talk about diversity and these small investments, but I have been really impressed by how we approached International Women's Day, as one example. Our CEO championed this personally, many people in the business tuned in."
The effort goes to grass roots level too, with the Peckham BMX Club a recipient of a new fleet of GT Mach One bikes to develop cycling with kids of all backgrounds. Olympic Athlete Kye Whyte came through this club's programme.
Performance does still undeniably course through the veins of the business, even if its marketing appeal now extends wider than it previously did. With that in mind, Cannondale still lays claim to the 'fastest bike in the world' in the Cannondale SystemSix which was introduced in 2019 and is still attracting enthusiasts alongside the multi–Award-Winning SuperSix EVO.
Hawyes concludes with an interesting point, "Innovation doesn't always have to be radical and forward thinking, sometimes it can just be a simple shift to what people are asking for. We never rest on our laurels and are always keeping an ear open to what riders are actually asking for. We see that more standardised parts are needed to make ownership easier, so we'll be moving to the UDH standard on more bikes, as well as threaded BB's that dealers and customers seem to appreciate."
Proving that this old dog of a brand, which is 50 years old this year, still has new tricks, 21 years on from the debut of the iconic Lefty suspension comes the new Cannondale Scalpel SE with a 120mm version of the Lefty Ocho fork and the Topstone Lefty gravel bike, with a 30mm version that was recently featured (and won) in a gravel race on BBC's Top Gear. Lefty is still a head turning technology and one to put centre stage in the store and, if all goes well with CSG's model year divergence, you might soon be able to guarantee one for your store too.