Bkool launches direct-drive trainer Smart AIR
Thanks to an innovative rocking system concept, Bkool's new Smart AIR is set to make riders feel like they're riding on the road.
The innovative rocking system and flexible stand lets rider swing their  position on the bike by up to 6º. The rider remains stable, without feeling unsteady, with a natural motion.
Bkool's latest has its resistance unit suspended in mid-air, acting like the rear wheel on a bicycle. The brand reckons users of its new direct-drive device will have a feeling of freedom unlike any other on a trainer like it.
When connected to the Bkool simulator, simulating actual routes gets incredibly real for the rider, the brand said. With 3,000 watts of power, it can simulate gradients of up to 25%, making it what Bkool claims is the most powerful trainer on the market, so trying to climb Alpe d'Huez, for example, turns into a challenge that's within the reach of an elite few.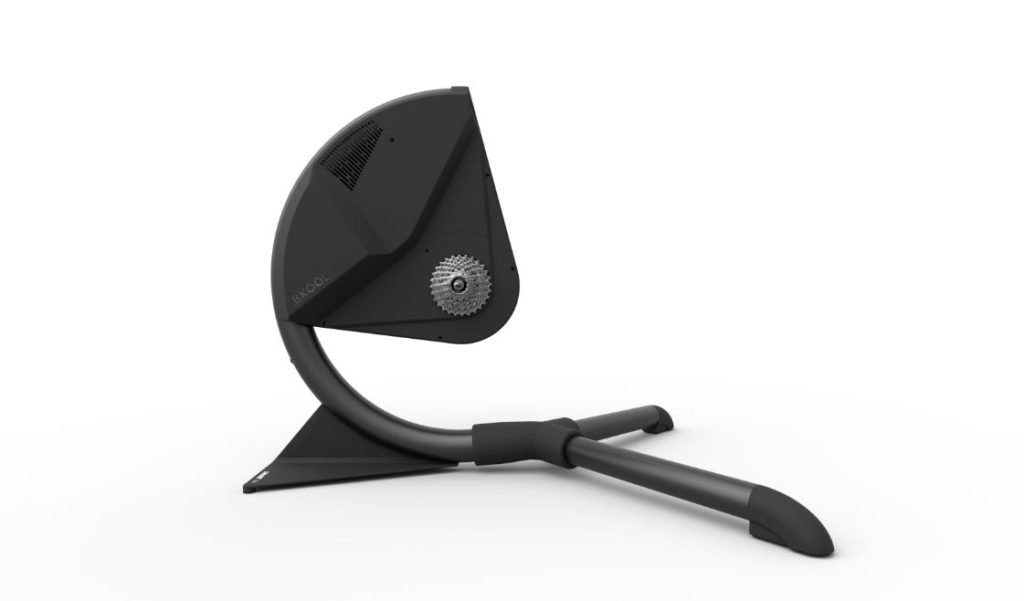 Heading down the hills has been made more realistic too, including the inertial feel, letting riders reach speeds of 70 kph. Bkool said: "The real feeling of inertia that you get when you're on the bike is uncanny, as are the rolling hills between each segment. Never before has a direct drive allowed for such realistic training."
Crucially for many users, the internal mechanism has been designed to minimise noise resulting in what is the quietest trainer in the Bkool line-up and one of the quietest on the market.
27-point calibration system
The new Smart AIR also features a sophisticated 27-point calibration system at different speeds and power levels. The power is adjusted by a system that relies on an infrared sensor that measures the temperature inside the trainer. Its accuracy nailing the data for each segment of the workout with a margin of error of barely 2%, we're told.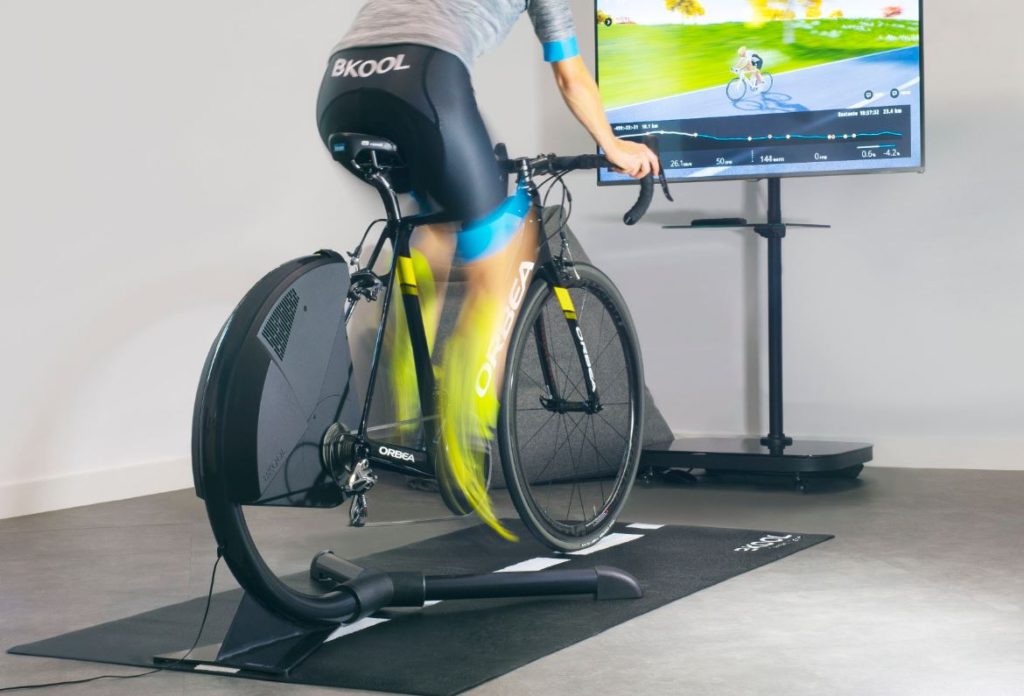 The new Bkool trainer is compatible with all types of 7- to 11-speed Shimano and SRAM cassettes, as well as with all rear hub widths, which covers most of the bikes on the market, both road and mountain. For those with a bike with a Campagnolo groupset, you'll also be able to use it with a 10- or 11-speed Shimano/SRAM rear cassette.
Finally, the design features a black finish covering the entire surface, with matte touches, yellow highlights and a quality finish.
Bkool is distributed by i-ride in the UK. Stock will be available end of November.